Albums by Aisha Devi, Oskar Offermann and Silent Habour to EPs by JG Wilkes, Andreas Tilliander, Asusu and Dan White alongside other oddities by The Sprawl, Aymeric De Tapol and Powder.
Aisha Devi – Of Matter & Spirit (Houndstooth)
Never one to turn out a predictable move in her career to date, Aisha Devi follows up the provocative stance of her first EP for Houndstooth with this equally stark statement of a debut album (not counting her former life as Border Community affiliate Kate Wax). From the searing trance synth blasts of "Adrea" to the heartbreak helium vocal exercises of "Mazda", there are plenty of stark pop references scattered amongst Of Matter & Spirit, but they're framed by the most fringe of sound design approaches that make for a thrilling combination. A looming dread hangs heavy over much of the album, captured in the lengthy reverb tails and distant industrial clamour, but those artful shots of colour and humanity bring balance to the resulting music in a most scintillating of ways.
JG Wilkes – Jaxon EP (The Vinyl Factory)
One half of Optimo and also known to dabble in other projects and aliases, this is the first fully-fledged outing for Scottish mainstay Jonnie Wilkes under his own name. The lead track is a staggering piece of reduced groove science, working around scattered fragments of drums clipped and snipped into a finely kinked arrangement, underpinned with tightly controlled synths. Just wait for that break to drop and watch the limbs go flying in the most understated of ways. Barnt serves up a remix of "Jaxon" that deals in equally crafty moves but with a more dubby, smoked out intent, before Wilkes sends to B-side off into unknown pastures with an atmospheric piano piece and some nagging MMM-style electro under his Naum Gabo guise. It's a diverse record, but in many ways it reflects the reputation he has built up for himself as a genre-spanning DJ.
Aymeric De Tapol – Les Horizons (Vlek)
While his music certainly exists on the fringes of club music, Brussels-based artist Aymeric De Tapol has built up an impressive career to date that found a firm footing with the Talking With A Dinosaur album on Ångström Records as well as a tape for Tanuki – and last year's Winter Dance EP on Vlek. He returns to the latter label with a new body of work comprised of seven pieces that roam further into the enchanting world of silken tones and processes he inhabits. The EP starts off on a noticeably rhythmic tip with the percussive cycles of "4H23" before diverting into drawn out drone punctuated by nail-biting smatterings of found sound and other such sonic side dishes. While the approach may remain consistent throughout the record, the feel of each track is very different, making this a thoroughly engrossing experience for those who like their music achingly considered and loaded with tension.

Tilliander – You Have 2 Osc & You Detune Them Than What? (Börft)
These days you're more likely to find Andreas Tilliander popping up with another TM404 record than releasing under his own name (or one of many, many other aliases), but here he is on fellow Swedish concern Börft with an EP of red-blooded analogue treatments that suit the deviant dancefloor tendencies of the label perfectly. "Mellanchefen" comes nagging in at a serious slant optimised for maximum funk, while "Juno Junit" rides on a stark and simple study of minimalistic acid. The whole B-side is given over to "Jam With Modded 303 + 707 727 777 & So On", which unfurls over 12 minutes of crunchy dub textures and strafing acid basslines that just build and build to a deadly conclusion. You should know what to expect from a Tilliander record by now, just the finest in hardware techno injected with that moody Scandinavian flair.
Dan White – Off The Bluff (Butter Sessions)
As Rings Around Saturn, Rory McPike has made a name for himself in the field of experimental electronics emanating from Australia, but equally he's been pursuing a more upfront purpose as Dan White with output to date reaching Forbidden Planet and Normals Welcome. His third EP spans plenty of different flavours, but strides in confidently with the blissed-out jungle crawl of "The Hammer (Think Mix)" in a perfect approximation of early Metalheadz slowed down to a techno tempo. "Just A Beat" flips the script with a ragged riot of distorted drum machine pressure that teaches a thing or two about how to make over-driven beats sound exciting, and then "Saccoid" glides in on a bed of serene early techno tropes to melt even the most steely of industrial hearts. While the reference points are all there to behold, in this instance McPike makes them all his own.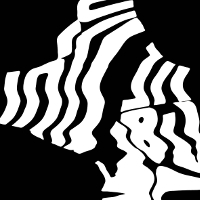 With the launch of his Impasse label this year, Craig Stennet, aka Asusu, has made some bold moves outside of the Livity Sound collective he's part of. If this second solo 12" is anything to go by, the music which makes the grade on Impasse is separated into one part ambient, one part club banger. Like the Serra 12" from earlier this year, Trephine delivers another snappy dance track that fills in the entire A-side, however this time Asusu opts for an electro touch rather than a delay heavy cut of warehouse techno. Beatless, industrial ambience fitting for a horror and science-fiction soundtrack minus the harsh noise can be found in both "Dualism" and "M39" which reaffirms Asusu's music isn't always designed for the club or festival set.
Oskar Offermann – Le Grand To Do (Mule Musiq)
With so much (deserved) attention being cast Edward's way, it's nice to see close friend of the Giegling aligned, Oskar Offermann, start to rustle up some of his own. The bulk of Offermann's music has found a release through White, some of which was split with Edward, and he's long purported a deep but not pastiche take on house music that best goes down in Berlin. In 2012 he snagged a three-track 12" on Mule Musiq, and three years later the Japanese label secure the release of his second album. Much like Petre Inspirescu's Vin Ploile LP, also released by Mule this year, it sees a producer better known for house music deliver something further off the beaten track than wonted drum programming and chord progression, with nods to jazz, funk and ambient styles to match. There's still plenty of house music here to be devoured, however the more abstract moments of Le Grand To Do certainly offer a new side to Offermann's sound that's worth hearing.
Powder – Highly (ESP Institute)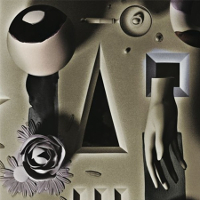 What a great year ESP Institute is having, and to cap it off they've now released what is without argument one of the best records Lovefingers' label has done.  It follows two Mecanica 12"'s by 33.10.3402, the Karamika album, a Mark E 12" and the introduction of Ian Blevins. This five-track Highly EP provides Powder with her first release after debuting on Sling & Samo's Born Free label earlier in the year, and as we reported in September when news surfaced, the record comes with a narrative that this music is made in the afterhours of dealing with "a banal world of blank stares, uniforms, data entry and soliciting phone calls." With the relaxing atmospheres and percussive tonality of tracks like "Busy Port" to oriental, new age motifs of "Humid Wind" and body rhythms of "Lost Of Light", it's one amazing way aural descriptor of freedom.
The Sprawl – EP1 (The Death Of Rave)
You've got to hand it to Shapednoise: the Italian gets around. In recent times he can be found collaborating with people like Stuart Argabright's Black Rain and Demdike Stare's Mile Whittaker to putting out an album on Type, plus another one by Mika Vainio & Franck Vigroux on his own Cosmo Rhythmatic label. Taking a foot out of the industrial world of sound designed techno, Shapednoise begins to help spawn a new realm of sound with two of instrumental grime's main players, Logos and Mumdance. Together the three make up The Sprawl, a live act turned recording trio which first made headlines performing at the last CTM festival. Their debut record finds a release on The Death Of Rave, and considering the name of Conor Thomas' label, a most suitable platform for these four-tracks of discombobulated drone, shredded noise and resampled. To call this music singular would be an understatement, and it challenges the borders of instrumental grime, ambient and industrial sound design in a way arguably more visceral than a crew like Berlin's Janus collective.
Silent Harbour – Hinterland (Deep Sound Channel)
It's been three years since Echocord unveiled Boris Bunnik's (aka Conforce) Silent Harbour project, and until now there was every reason to believe it would remain a one-off project. Thanks to Shipwrec offshoot Deep Sound Channel however, the dub techno, electro and ambient leanings of Silent Harbour is back on full display. The artwork, a frozen pier stuck in ice, naturally suggests this music is cold and desolate, which it, and so much more dub techno, generally is. The icy synths of "Morning Sun" are a perfect introduction to the album which remains stark until melting zaps of acid in "Navier Stokes Equations" provide a new shade of colour to an otherwise fixed palette of sound, matched by the static charge of "Environmental Migrant". With two tracks given to each side of vinyl, Hinterland is a two-disc release made for the DJ bag should you ever be lucky enough to play a somewhere in the deep north with Exos.