Magnus International brings his debut album to Full Pupp
Echo To Echo follows numerous EPs the Norwegian artist has produced for Prins Thomas' label.
Last year Full Pupp was celebrating ten years of active service with a compilation carefully nudged into shape by label boss Prins Thomas, causing Matt Anniss to describe the two-disc set as, "a reminder of the continued potency of Norwegian nu-disco" in his review. Since that milestone release, Thomas has kept himself busy with mix CD commissions for Endless Flight and Eskimo whilst Full Pupp has issued a number of 12″s as well as introduce the Full Pupp Splits offshoot. Among the many local characters that have been supported by the long-standing discoid institution is Magnus International, aka Oslo resident Magnus Sheehan, with the full-bearded Norse artist first appeared solo in 2006 with the Kosmetisk 12".
His releases have been scattered since then, with a new single coming to light roughly every three years leading up to the present day with news arriving of a Magnus International long player. Due to arrive in February, Echo To Echo is a full-bodied debut album turn from Sheehan, who reportedly wanted to merge his discoid leanings with his love of early techno. The resulting 11 tracks certainly seem to draw on these influences without fail, although in the accompanying press release Sheehan reveals that he hopes his album will have an equal inspirational presence in the future. "If I can hop into my Delorean and punch in a destination, five years from now, I want my music to have the same effect," he states.
Full Pupp will release Echo To Echo by Magnus International on February 5.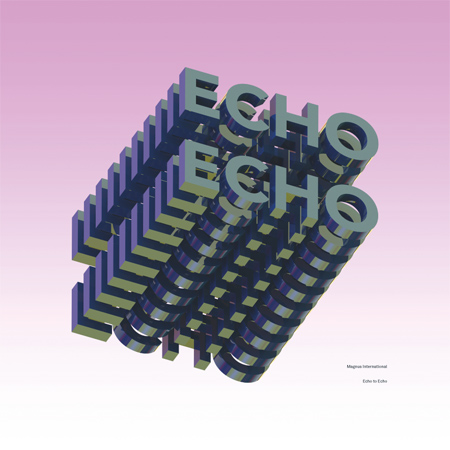 Tracklisting:
1. Big Red
2. Energi
3. Homecooking
4. Rise Above
5. No Release
6. Metroid Boogie
7. Synths of Jupiter
8. Echo to Echo
9. A Man Called Anthony
10. Fun and Games
11. Zap the Cat
Full Pupp on Juno