Every Light Is Blue for L'estasi Dell'oro
The Voodoo Down representative gets snapped up Macro Recordings
It's been a strong year for Brooklyn-based L'estasi Dell'oro, what with his debut album proper landing on Field Records following time spent forging relationships with Berceuse Heroique, Flaneur Audio and plenty more besides. Equally the Voodoo Down label he helps run alongside N'conduit and 12 x 12 has been on strong form, with Dell'oro lending his input to the square-off between the New York contingent and Bristol's October on the Las Modelos 12". In something of a surtprising move he first appeared on Macro Recordings early last year with the Iscariotic Lips / Reverse & Repair single. In the meantime Stefan Goldmann's long-standing label has gone on to put out a wealth of material from regulars such as Kink and Elektro Guzzi, not to mention an album and two singles from the boss man himself, while this week heralds the release of the Tautologies EP from rRoxymore.
Compared to the bold, emotive qualities of that previous Macro outing, Dell'oro's new three-track effort moves with more mysterious tones. Regular listeners rest assured though; the same rugged rhythmic intent lurks beneath the woozy swathes of textural synth work, making this a prime Autumnal techno record. Ahead of the release of the Every Light Is Blue EP we have a stream of the long-form opening track "Pyrrhic Mundi" available below for your immersive pleasure.
Macro will release Every Light Is Blue EP by L'estasi Dell'oro in late-November.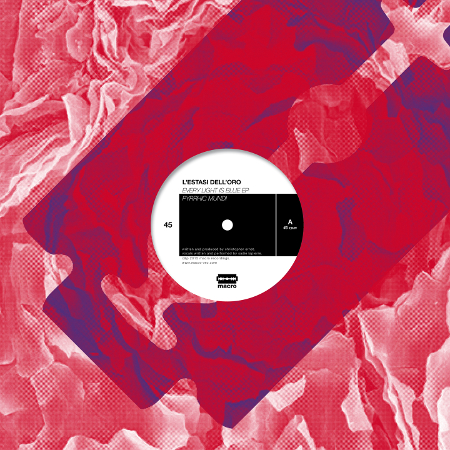 Tracklisting:
A1. Pyrrhic Mundi
B1. Every Light is Blue
B2. Sky Unknown
Macro Recordings on Juno