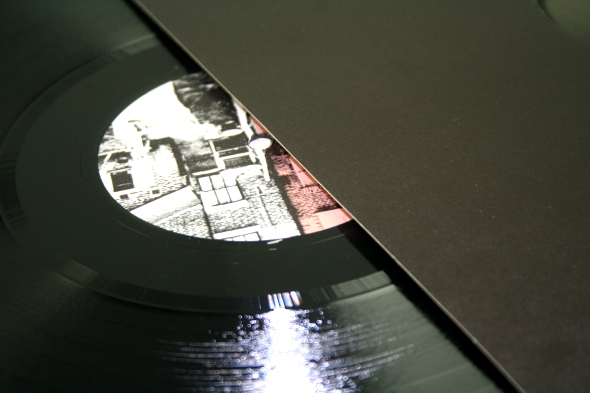 Over the course of 14 albums and over 30 EPs, the prolific Stephan Laubner has given vent to his distinctive, singular sound under the STL guise.  Although the German producer's lo-fi drums and devotion to loopy arrangements represent one side of his musical identity and endear him to the more discerning minimal DJ, he is also capable of making music with a much wider appeal. The best-known articulation of this skill came on 2009's Silent State on Smallville, a record that was in keeping with his repetitive approach, but which had enough melody and musicality in its linear grooves to appeal to less adventurous ears.
Is this Listen Up 12″ the successor to Silent State? At the outset, it would appear that is not the case. It starts in typically lo-fi mode with the repetitive "Listen Up Loop", while "Mind Puzzlin" follows in a similar vein. Focused around a loopy drum track, it has all of those typical Laubner characteristics – raw, understated beats, random samples and dissected percussion, supported by a linear rhythm. "Wrong" isn't much more welcoming for the casual listener, but at least its unflinching arrangement provides something to hold onto thanks to a series of tonal blips and bleeps and jazzy chords.
It's only on "Smile Function" that Laubner introduces a real shift in sound. The backing track remains roughly the same – consisting of creaky, ramshackle drums and hissing hi hats – but the languid, morose guitar line transports the listener to the melancholic, introverted world of Lawrence. It's impossible to say whether "Wrong" will have the same crossover appeal as Silent State – and this writer's guess is that it won't because it's too slow for house DJs – but it does prove conclusively that Laubner's expertise encapsulates mood and melody as much as it does his distinctive drums.
Richard Brophy 
Tracklisting:
A1. Smile Function
A2. Listen Up! Loop
B1. Wrong
B2. Mind Puzzlin