UntilMyHeartStops announce Leif album
A second LP from the label's co-founder called Taraxacum will arrive next month.
It's safe to say that Welsh-born, half-Swedish producer Leif Knowles has been exploring new territory in the past few years. Having released music consistently since 2004, his style has evolved on from the crisp, tightly wound minimal house that he and Tom Ellis shaped out the Trimsound label with. For labels such as Sudden Drop and most recently Idle Hands, the Leif sound has progressively moved towards more abstract tones and curious rhythms, albeit within the same broad framework of considered deep house. 2013's Dinas Oleu album for Fear Of Flying seemed a logical bridge between his established style and these new pastures, leading Oli Warwick to suggest Leif had, "transitioned to the long player in a completely natural adaptation of his club 12" legacy."
Two years on and the artist is preparing to release his second album, and this time he's doing it through the label he started with Joe Ellis, UntilMyHeartStops. Fresh from putting out singles by Duckett and Zach Lubin, Taraxacum marks the first full-length album and first fully-fledged Leif release on the label (he appeared once before on a various artists 12" with Dinas Oleu track "Until Dawn"). The nine tracks once again head into uncharted waters for the London-based producer, collating together projects from the past two years.
"I've found myself experimenting with some more meditative and immersive sounds," Knowles says of his approach on this record, "using relatively simple production techniques and incorporating a few live recordings of percussion and string instruments, field recordings etc." Among the nine tracks is a collaboration with Welsh artist Duckett, who is slowly garnering more attention having come from the same Freerotation-centric circle that Leif is a part of. A 15 minute preview of the album can be heard below.
UntilMyHeartStops will release Taraxacum by Leif on November 2.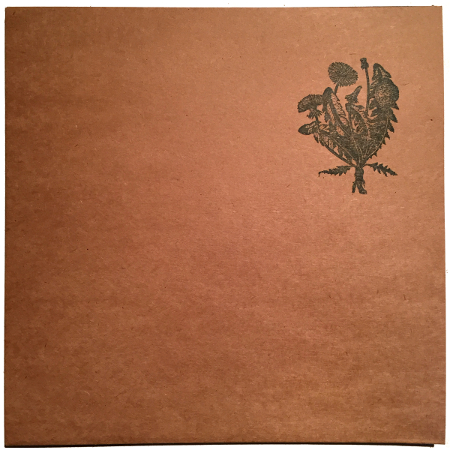 Tracklisting:
A1. Taraxacum 1 – 06:00
A2. Painted Cakes Do Not Satisfy Hunger – 05:47
A3. Untitled – 01:55
B1. Tuesday Nothing – 04:44
B2. Air, Light, Time, Space – 04:47
C1. An Elephant Madness – 04:39
C2. October Light – 05:36
D1. Decision, Assumption – 06:21
D2. Anachronistic (Feat. Duckett) – 06:36
UntilMyHeartStops on Juno