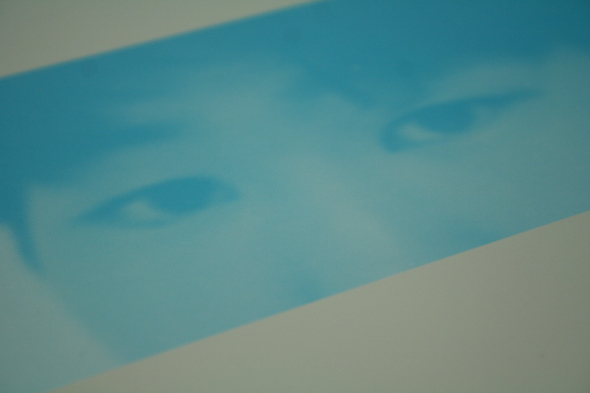 There's something rather refreshing about Hunee's honesty. In a recent interview with Resident Advisor's Aaron Coultate, he revealed that he stopped making music back in 2012 because he felt he had little more to give. He'd reached his peak, a conclusion arrived at following an aborted attempt to write the debut album many felt he'd be able to produce with ease. "I felt like I was just making some house tracks and everything was sounding the same," he explained. "I was stuck".
Up until that point, all had been going swimmingly for the Korean producer. His 2009 debut EP for William Burnett's W.T Records imprint was a triumph of breezy deep house optimism and disco-influenced warmth. In the three years that followed, he delivered more reasons to be cheerful – melodious, floor-friendly positivity and off-kilter lusciousness – on an impressive array of labels, including Internasjonal, Rush Hour, Ostgut Ton and Dekmantel. When the well ran dry, he first tried getting a day job – something many contemporaries would consider an admission of failure, before moving to Los Angeles. While there, DJ bookings picked up considerably, his reputation rose, and suddenly he felt good again.
It took moving to Amsterdam in the spring of 2014, and a chance meeting with old friend San Proper, for all the remaining pieces of the jigsaw to fall into place. The latter offered him the chance to share his studio, which the duo then painted bright pink. Bizarrely, this seemed to do the trick, and soon the music began to flow. Within a couple of months, he'd recorded enough tracks to more than fill a debut album. For the record, Hunch Music was not designed as some grandiose statement, or written to a concept. Hunee rather modestly describes it simply as "some tracks I wrote over a couple of months".
Happily, it contains some of his most impressive music to date. At times, it's quite dense, with overlapping – and occasionally contrasting – melodic and percussive elements seemingly fighting for attention. Even so, it never seems cloying, confusing or claustrophobic, thanks largely the loose, summery breeziness of Hunee's production, and the retention of that trademark tunefulness. The result is an album that often feels humid and sticky, but also surprisingly clean and fresh. It's that kind of album.
Unsurprisingly, Hunch Music is rooted in deep house, but it's far from a straightforward house set. Opener "Woods" is a twinkling, buzzing exercise in tropical ambience, while follow-up "Cross Road" owes as much to classic Detroit techno futurism and traditional Korean music as Larry Heard records. As for "Burning Flower", it sounds like a fusion of hip-hop style MPC beat-making (complete with choppy drum machine hits, instinctive swing and curious samples), Motor City electronica and futurist jazz.
There are more straightforward deep house cuts; the "Knights of the Jaguar" or "Gabrielle" style dancefloor bliss of "Error of the Average", for example, and the bubbly warmth and Soichi Terada beats of "Desire" stand out. But Hunch Music is at its best when Hunee ignores genre boundaries completely. It's these moments, such as the becalmed musicality, looped vocal samples and dense tropical drums of "The World", or the neo-classical brilliance of "Bruises", that lift the album on to a higher plain. Given Hunee's initial troubles making it, Hunch Music is rather brilliant.
Matt Anniss 
Tracklisting:
1. Woods
2. Crossroads
3. Burning Flower
4. Error Of The Average
5. Silent Sensations
6. Hiding The Moon
7. Rare Happiness
8. The World
9. Bruises
10. Amo (Admiration)