Full details of new Pole album Wald emerge
The minimal dub pioneer has produced his first full-length album in eight years.
There are some artists who manage to exist outside of the ebbs and flows of electronic music, finding their own path via experimentation and a clear creative purpose. Stefan Betke's Pole project may have begun by accident (legend has it he dropped his Waldorf Pole filter which in turn created his distinctive click and pop percussive sounds) but he soon moulded a distinguished career that was defined by a classic trio of albums (1, 2 and 3) in the late '90s, as well as later entries R and Pole. In addition the establishment of his sadly now defunct ~scape label typified the thrilling frontiers of digital minimal production, giving an early home to Deadbeat, Jan Jelinek, Kit Clayton and many more.
The release of 2007s Steingarten coincided with the crossover between dubstep and techno, and so parallels were spotted and connections were forged with artists such as Peverelist and Shackleton. In more recent years the trio of Waldgeschichten EPs have appeared on a self-titled label, while Betke dubbed out the work of Leaf act Roll The Dice for the In Dubs release.
Even then it has still been three years since we heard anything concrete from Betke, and so the news of a new album is very welcome indeed. News of Wald first slipped out earlier this year, but Betke has now firmed up details of what to expect; it reportedly serves as a natural successor to the previous Waldgeschichten EPs, and the album is split into three separate acts that total up to nine tracks. Some of the cuts are labeled as being "live", although it's not clear whether that means they were culled from actual public performances or takes in the studio.
To get a feel for how the new album will sound over a big system (always the best place to appreciate music as subtle as Betke's) you can head to Village Underground in London on September 24 for a gig co-curated by the Barbican and Unsound.
Pole will release Wald by Pole on September 11.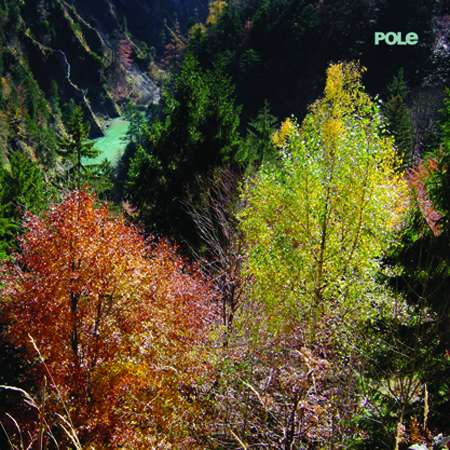 Tracklisting:
Akt 1:
1. Kautz
2. Salamander
3. Moos (live)
Akt 2:
4. Myzel
5. Wurzel (live)
6. Aue (live)
Akt 3:
7: Käfer
8. Fichte
9. Eichelhäher
Pole on Juno