Entr'acte to release new Dale Cornish album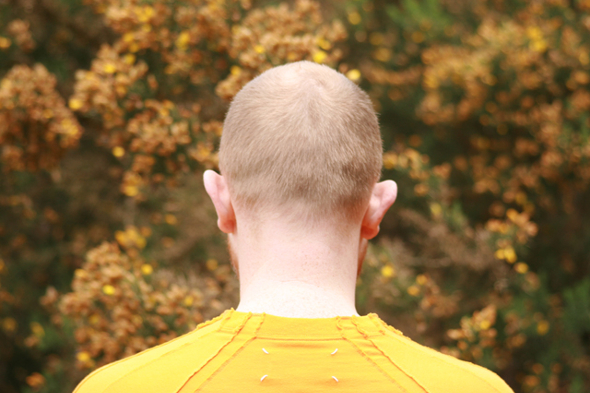 The London artist will issue a fourth album through the experimentally-minded label next month.
Taking a dip into the back catalogue of Entr'acte is a most enlightening experience where concept and sound experimentation are explored with equal vigour. Amongst the albums issued on the Antwerp-based label this year have been long players from Portland artist Strategy and Young Echo's Sam Kidel, whose Untitled (Movements) proved to be a most unsettling exercise in abstract sound design for the Juno office. Delve further and Entr'acte has worked with the likes of Lee Gamble, Shelley Parker, EVOL, and The Automatics Group, whose consuming Summer Mix was granted a vinyl reissue thanks to The Death Of Rave earlier this year.
Another artist who has aligned with Entr'acte in recent years is London-based Dale Cornish, formerly of No Bra, debuting on the label with the album Glacial in 2012. That five-track set came with recommended conditions for listening ("at night, all lights off, all available windows open, horizontal or seated") suggesting Cornish possesses a rather biting sense of humour, something backed up by his past Olvia Neubauten John alias and presence on Twitter. Next month will see Cornish issue Ulex, a fourth album for Entr'acte, which continues a penchant for consecutive track titles demonstrated on his previous long players for the label. Sample "Ulex Pattern 4" from the album below.
Entr'acte will release Ulex by Dale Cornish in early July.
Tracklisting:
A1. Ulex Pattern 1
A2. Ulex Pattern 2
A3. Ulex Pattern 3
A4. Ulex Pattern 4
B1. Ulex Pattern 5
B2. Ulex Pattern 6
B3. Ulex Pattern 7