Débruit steps Outside The Line
The eclectic French producer seeks to create 'African coldwave' with the first LP on his newly established ICI label.
It's not hard to understand the appeal of Xavier Thomas's music as Débruit. By gleefully stitching together his sound with a globe-spanning intent, in many ways he truly reflects the mood of the times, and he does so with a fine balance of pop nous and forward-thinking production attitude. His biggest hit, 2009's "Nigeria What?" spoke volumes about this notion by pulling off the kind of studio fireworks that gets kids hooked on the US adaptation of dubstep, except he was doing it with respectfully handled ingredients of West African funk and subby bass. He's since expressed an endless desire to channel influences from different continents, culminating in 2013's Aljawal الجوال collaborative LP with Alsarah for Soundway.
Outside The Line is Thomas's fifth album, and it will be released on his own newly established ICI label. The album reportedly sets out to fuse African sounds with the synth throb of the 1980s New York underground, and you can definitely hear qualities of both in the 11 tracks contained within. A taste of what to expect can be heard on album track "Separated Together" which is streaming in full below.
ICI will release Outside The Line by Débruit on June 15.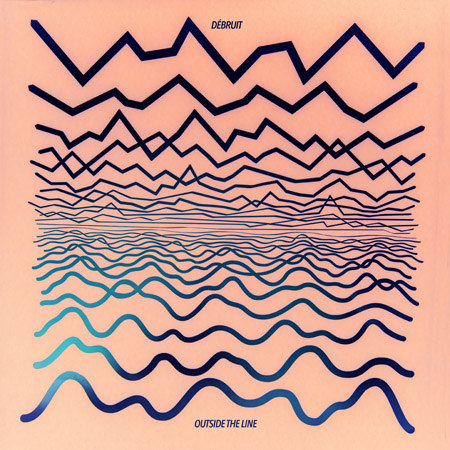 Tracklisting:
1. Drift
2. Separated Together
3. Stand Up
4. Shock
5. Percute
6. Transverse
7. Desert Dream
8. Dundun
9. MZB
10. Synthetic Dust
11. Am Am