Don't Be Afraid releases Eecee LP
Ian Lehman's side-project has released a tape called Cosmic Trigger and it's available for free download.
It's highly likely Juno Plus readers will have stumbled across Ian Lehman's work as Doubt thanks to notable 2014 releases on DVS1's Mistress label and a choice breakthrough single Poor Dog on Don't Be Afraid. Before that, Lehman was already active in the American Midwest through eponymous techno output on his own Abiotic imprint and more minimal productions under the name Eidolon, while the Eecee moniker was borne through a cassette-only release entitled Do You Learn on Always Human Tapes.
In keeping with the spool-based medium of this particular project, a new Eecee release has surfaced as a cassette for Don't Be Afraid and it finds Lehman exploring ambient and drone territory across 13 tracks. The physical run of Cosmic Trigger is limited to just 50 copies, but you can enjoy the entire album as a free download from the DBA's Bandcamp. This move of generosity follows on from Halvtrak's Dust Under Bridges (Appendix I/II) released in March 2014, which was equally available as a limited cassette or a free download which you can still enjoy to this day.
Don't Be Afraid released Cosmic Trigger today.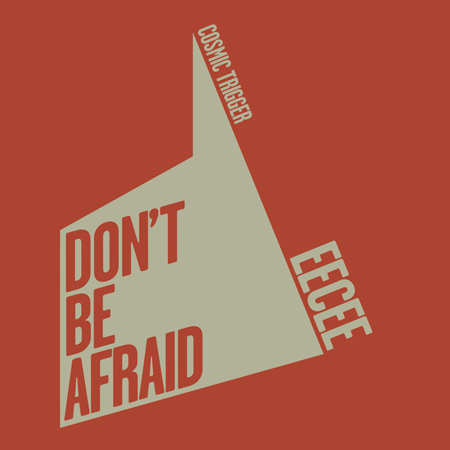 Tracklisting:
1. Abiotic
2. Cosmic Trigger
3. Ewpod
4. Golf Game
5. Shitty Maze
6. Can't Yet
7. Etyn
8. Future Reference
9. Lady Ways
10. Sumont
11. Time & Place
12. War
13. Fancy Hotel