What a week of albums thanks to DJ Sotofett, Jlin, Jam City and Steevio, while EPs mustering our attention came through Broken English Club, Ekman, Dorisburg and that Shplittin The Shtones 12″ on Rush Hour.
DJ Sotofett – Drippin' For A Tripp (Honest Jon's)
There is always a tantalising unpredictability to a release helmed by Sex Tags Mania maverick DJ Sotofett, and this latest ambitious project for Honest Jon's certainly comes loaded with surprises. Based around collaborations with a host of different characters, Drippin' For A Tripp finds Sotofett at his esoteric best, tapping into lush melodic content that veers between new age ambience and elegant deep house with no tired conventions in sight. The first side features Jaakko Eino Kalevi lending a hand on the serene "Ibiza" and shimmering house jam "Main Bar", while Phillip Lauer drops in for expressive synth wails on "Space", soul stirring 4/4 on "Nimbus" and momentary drone excursion "Spaced". The side that features Karolin Tampere vibrates to the pulse of African rhythms on both versions of "Nondo", while Versatile's Gilb'r brings a more full-bodied percussive thrust to the various takes of "Drippin For 97". It's an eclectic ride that sounds well travelled even as it comes from that unique Sex Tags homeworld.
Listen/buy vinyl
Jlin – Dark Energy (Planet Mu)
Emerging from the hinterland of Gary, Indiana, Jlin makes a welcome return to Planet Mu following spotted appearances on the second volume of the seminal Bangs & Works compilation series back in 2011. There is certainly a thread of juke-inspired sample triggering powering Dark Energy, although the ghetto attitude of the genre is ditched in favour of a worldlier sound bank. Opening track "Black Ballet" is a case in point, channeling opera vocals and dramatic string stabs that sounds unlike any other derivative of modern Chicago dance music. Previously released cut "Erotic Heat" makes an appearance, and there's an unexpected guest vocal spot from Holly Herndon that suggests Jlin has been doing some sterling work in reaching out to her peers. With its combination of rootsy percussion, cheeky cuts and futuristic creativity, Jlin has proved how far the influence of juke and footwork can push inventive dance music.
Listen/buy vinyl
There has been plenty of reciprocal appreciation bouncing between Jordan Czamanski and Max D's labels, with the former appearing on the latter's Future Times imprint with the wonderful Digitalis 12" last year after they both collaborated as Zsa Gang for Off Minor. This mutual back scratching continues with Max D solo body popping for Off Minor Recordings with this wild-eyed collection of many-limbed electronic contortions that push machine-based production into realms previously only explored by the likes of Autechre. There are not many producers who can induce sonic shocks like that ubiquitous pair of pioneers, but there's no escaping the alien delights that come tumbling out of Shaping. "Circle Bubbles" is the most straightforward of the bunch with its heavily swung synth house style reaching towards a jazzy expressiveness. From there things get really hairy on staggering techno jam "Flex Cathedral", before "Immunity" pushes the rhythm to its absolute limits and "She" burrows down into a wondrous warren of scatty synth expressions. It's a brave artist that plumbs those depths, but it's all in a days work for Max D.
Listen/buy vinyl
Steevio – Animistas (Mind Tours)
With the three volumes of his Modular Techno series, Wales-based Freerotation co-founder Steevio gave an intriguing insight into the development of his new working practice. Between an increased gigging schedule and a perfection of his craft, the Animistas album feels like a culmination of these efforts into a complete and distilled whole, showing the very best of what the veteran producer can muster up from his hardware. There is an unmistakable style that runs through all of Steevio's music, combining skipping groove with warm, bouncy synth lines, and it allows tracks like "Caru" to spring out of the speakers with the lightest of touches. Elsewhere the warm, humming tones of "Empathi" are more than welcome as they curl themselves around your ears, while "Saith" represents a slightly tougher direction. Bound by a conceptual consistency and utterly pleasing to immerse yourself in, Steevio has created the defining document of his modular evolution.
Listen/buy vinyl
Jam City – Dream A Garden (Night Slugs)
In a time where visibility is king, one and a half years feels like a long time to be quiet, but that's how long it is since Jam City last graced his Night Slugs stomping ground with the Club Constructions Vol. 6 release. Time away has been time well spent, and now the producer makes a decisive come back with a second album that marks a new direction after 2012's universally adored Classical Curves. Dream A Garden is laden with songwriting sensibilities that, in the context of glossy, neon-lit synth work, come over more than a little new wave. This is no canny addition to the plethora of '80s regurgitations so in vogue at present, but rather a futuristic twist on one-man-balladry and delicate composition that could make for a perfect soundtrack for a nocturnal ride through the bright lights of a big city. Just try listening to "Damage" and not seeing the C-Beams glittering in the dark near the Tannhauser Gate.
Listen/buy vinyl
Dorisburg – Computer Drumming (Boss Musik)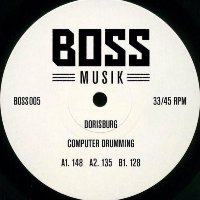 The Boss Musik label has done a fine job of providing new paths through minimal productions thanks to essential releases from Subdued Kamel and Henrik Bergqvist, but it's regular fixture Dorisburg that's done the most to cement the Swedish label's credible reputation. He returns to home turf following impressive outings on Northern Electronics and Aniara with the simply stunning Computer Drumming 12", which delivers three varied tempos in which a range of limber and expressive percussive patterns unfold. It's an adventurous DJs dream, from the rapid fire bongo excursion "Computer Drumming 148" to uptempo techno throwdown "Computer Drumming 135" and on to the more measured tinkles of "Computer Drumming 128". Playable at 33-or-45rpms, it's up to you and your mood.
Listen/buy vinyl
Ekman – Gödelian Argument (Bedouin)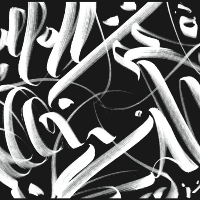 There are many reasons why Dutch producer Ekman should be feeling proud, not least thanks to labels as respected as Berceuse Heroique, Shipwrec and The Trilogy Tapes calling upon his talents. Now the increasingly impressive Bedouin label has joined the ranks of supporters, providing a platform for another five rounds of gritty, guttural techno laden with scuzzy electro synth lines and measured techno rhythms. "Quantitative Matter & Motion" lays the dirt on thick while "Implausible Inconsistency System" revels in dystopian drones and sloppy acid. Jagged broken beats are abound on "I'm Not A Turing Machine, You Are" and "The Consciousness Of An Anthropic Mechanism" lays waste to any notion of studio polish. It's a sound that takes the mantle of Bunker-esque darkness and pushes it even further into the gutter, and we can't get enough of it.
Listen/buy vinyl
51717 / Silent Servant – Jealous God 06 (Jealous God)
After making a splash with the excellent 0VUL release for Opal Tapes back in 2012, and collaborating with Svengalisghost as Shadowlust, things have been a little too quiet from 51717, so it's good to see her back in action on this split-disc for the ever correct Jealous God label. Her side deals in a wonderful selection of subtle drone layered with submerged vocals, ominous orchestrations and skittering drum diversions. As a fine foil to the A-side, the ever-prolific Silent Servant calls upon the coldwave gods to embellish him with supernatural powers of evocation, giving rise to the seductively dark "Time In Body" and mournfully strung out "Severed Union". As ever the release comes with a thoughtfully compiled mix CD, this time delivered by Surface Tension bods Nihar Bahatt and Jason Polastri who fit a staggering amount of quality dark side electronica into the running time.
Listen/buy vinyl
Broken English Club – Scars EP (Cititrax)
Once again Oliver Ho's Broken English Club operation brings decades worth of experience to bear on the wave explosion with this set of jams for Cititrax. Following the acclaimed excursions on Jealous God and last year's split 12" for Cititrax with Silent Servant, this new collection of material finds Ho at his dead-eyed best. "Channel 83" packs plenty of club friendly punch with its forthright beat and choice cowbell patter, even if the extra-percussive tones are somewhat more abrasive, but "Local Violence" does an even better job of capturing that beyond-the-grave mood. "Ritual Killing" does a greater service to the desires of physical participation with its powerful arpeggio before "Drycutting" plunges into a perfect industrial nightmare; but in truth if any individual track turns you on then the whole EP should hold a great appeal.
Listen/buy vinyl
OD/MB – Shplittin The Shtones (Rush HourNo 'Label')
This curious LP has emerged under the Rush Hour No 'Label' umbrella as a split release between two borderline anonymous producers, and the music contained within holds just as much intrigue as the minds responsible for it. Before "Eau-De-Vie" taps up a post-punk thrum over which to spread displaced vocals and thin threads of guitar, proceedings start accessibly enough with the soul-stirring house tumble of OD's "Sol Baize At The Chinga" that champions wailing harmonicas and tribal percussion in a particularly sunkissed house setting. The wilder sound excursions of "Manual Greever" sets up MB's side nicely, and it plots a course for the heart of experimentation with a fine line in leftfield drums and far-flinging noise splatters. It's a thoroughly mixed bag that packs oodles of detail and a few curveballs to reward repeated visitations.
Listen/buy vinyl