Musumeci get retooled by An-I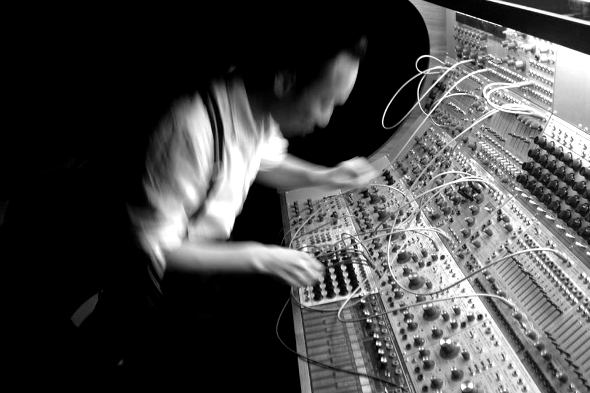 Mannequin have let Doug Lee loose on two tracks by the '80s Italian act for a forthcoming 12″ release. 
Read between the lines and it's quite clear Mannequin boss Alessandro Adriani is a massive fan of Turin miminal synth band Musumeci and the various projects they were involved in from the mid-'80s onwards. Having first opened the band to wider appreciation with the retrospective Schwarz Morgen / Zusammen compilation of Musumeci material culled from some super rare tape recordings, Mannequin have gone on to commission Nation boss Traxx to rework "Untitled" for a limited 12″ release as well as document the music issued through the Turin band's Der Zeltweg label. For some indepth exposition on that Der Zeltweg: Italian Tapes Industrial Music 1982-1984 compilation we suggest you read Flora Pitrolo's review.
We're already quite excited about Mannequin's plans for the year thanks to the recent announcement of a Record Store Day reissue of No More classic "Suicide Commando", and our pulses are racing a little bit more with news of another Musumeci-related release. Cititrax artist An-i (aka Doug Lee) has been given free reign to brutalise two Musumeci from the Schwarz Morgen / Zusammen compilation for an upcoming 12″ release. Entitled simply Harry Batasuna/Untitled (An-i Edits), the record is due in late May (the pre-order link is here) and you can stream both edits in full below. If you are a fan of either Cititrax release from An-i or the Rat Life series you need to check these.
Mannequin will release Harry Batasuna/Untitled (An-i Edits) by Musumeci in late May.
Tracklisting:
A1. Musumeci – Harry Batasuni (An-i Edit)
B1. Musumeci – Untitled (An-i Edit)