Legowelt's Smackos gets the reissue treatment

The Age Of Candy Candy album from Danny Wolfers' ambient side-project has been granted a vinyl reissue by Berceuse Heroique.
Even for the most committed fan with aeons of time on their hands, the discography of Danny Wolfers can feel like an insurmountable task to stay on top of. A cursory check of the Dutch artist's aliases listed on Discogs counts thirty different names, and Smackos is but one of them with five CDr albums worth of ambient material to delve into. That the first of these, 2004's The Age Of Candy Candy, sells second hand for up to £20, says a lot about the desirability of the music contained within, which some perceive to be an un-commissioned soundtrack to the cult Japanese animé series Candy Candy.
Fortunately, the Berceuse Heroique label have taken it upon themselves to lift the album from obscurity with the announcement of plans to issue The Age Of Candy Candy "sooner than you think" in double LP format with all new artwork based on the below image. As the label themselves state, the record contains, "no dance music. Just pure Legowelt soundtrack vibes." It's also worth noting that the release has been remastered by Dubplates & Mastering in Berlin which should bring the soothing synth tones to life even more.
Berceuse Heroique will release The Age Of Candy Candy by Smackos in April.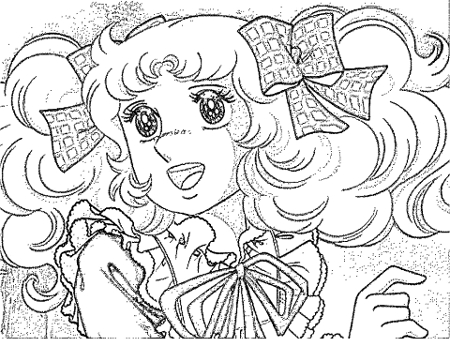 Tracklisting:
1. The Age Of Candy Candy
2. The Countess Visits The Town
3. Romantic Smack
4. Candy Sells Her Body
5. Forbidden World
6. Journey Through The Swamp
7. Searching
8. Codex Calixtinus
9. A New Romance
10. The Hunting Accident
11. A Defeatistic Love
12. The Self Sacrifice Of Irena Karlstein
13. Loneliest Girl In The World
14. Escape From Captivity
15. Look Beyond The Stars Candy