The Exaltics has The Truth
Robert Witschakowski will release a retrospective of his "most important tracks" through Solar One Music in April.
A name to regularly grace the pages of Juno Plus is German electro emissary Robert Witschakowski, aka The Exaltics, and when he's not putting out records by Helena Hauff, Ekman or val_ex on his own Solar One Music, his sound can be found making its way to organisations like Crème Organization, Clone West Coast Series, Bunker and Panzerkreuz Records. To call Witschakowski a prolific producer is a slight understatement, with his various projects repeatedly keeping our editorial busy, and now more news surfaces the German will release The Truth, a box set retrospective taking in what the producer calls his most important tracks, "plus some unreleased stuff," made between 2008-2013.
To be released on his Solar One Music co-founded in 2006 with Nico Jagiella, 11 productions will make their way to the double-12″ release, featuring one unreleased cut alongside two others which have yet to make their way to the vinyl format. Described as "pure robotic madness tinted with Sci-fi and aggressive funk, with lots of room for experiment to turn dancefloors into panic zones," all cuts on The Truth have been remastered by Shad "Gosub" Scott and it comes packaged in a handmade, hand numbered box set. Limited to 100 copies, inside you'll also find a CD version, signed 7″ featuring two unreleased tracks, download code for an exclusive unreleased production, poster, and an Exaltics sticker to slap where you please. Preview the album below and to place a pre-order visit the Solar One Music Bandcamp.
Solar One Music will release The Truth 2008-2013 by The Exaltics on April 2 in vinyl, CD and box set form.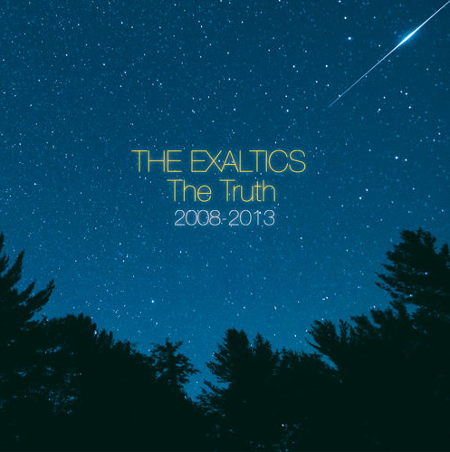 Tracklisting:
1. My Language
2. The Crash
3. Instinct
4. Compressed Thoughts
5. IMOEH
6. Quiet Earth
7. Journey to Jupiter
8. The Truth
9. We want but we can_t
10. The Clash-Next Round
11. Did you see this broken Planet