Zum Goldenen Schwarm LP due on Forum

The mystery production unit will release Aufgang album through the Giegling sister label later this month.
The work of Vril (pictured above), Kettenkarussell, and Prince of Denmark and a growing collection of aliases have helped ease the rustic charms of Giegling into wider conciousness, yet the Weimar collective still like to occasionally dabble in electronic mystery. As RA report, the unknown quantity Zum Goldenen Schwarm has been tapped for an album length adventure on the Forum sister label that has previously been home to fine long players from Vril and Prince of Denmark. The site suggest Zum Goldenen Schwarm to be the work of Vril, though this has not been confirmed to us.
Entitled Aufgang, the eight-track album is the most substantial release to date from the Zum Goldenen Schwarm name, with previous output restricted to a 2012 12″ on Giegling as well as one track on a split Semantica release with Vril the same year. Previews of the album over at the Giegling site suggest it fits snugly within the collective's sonic universe.
Forum will release Aufgang by Zum Goldenen Schwarm later this month.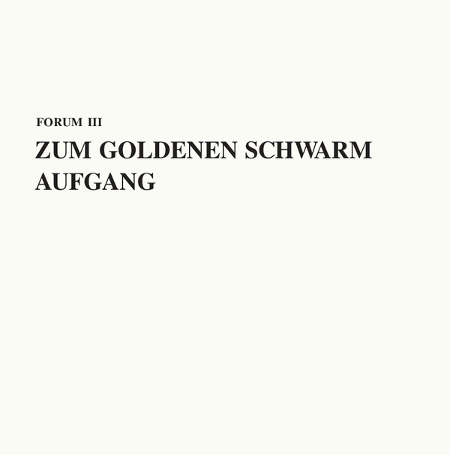 Tracklisting:
A1. Windung
A2. Schwelle
B1. Aufgang I
B2. Wirbel
C1. Aufgang II
C2. Weltentor
D1. Aufgang III
D2. Uebergang