Bambi Davidson reappears on Claremont 56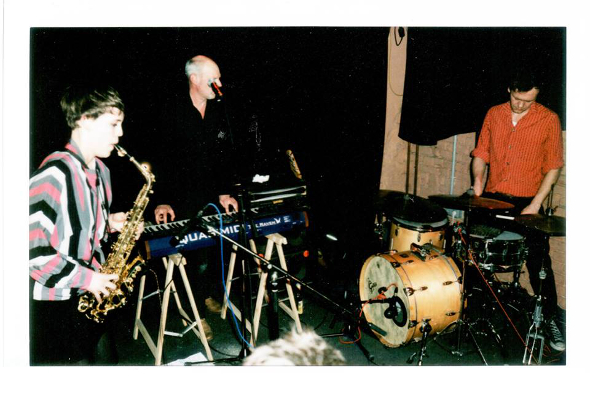 Paul 'Mudd' Murphy's label opens 2015 with an album from the long-absent German post rockers.
Having remained off-record since their El Faco debut album in 2000, the Bambi Davidson duo of Robin Van Velzen and Hans Christian Fuss have spent the past fifteen years moving away from their 'minimal post-rock' origins, transitioning into a live proposition, bringing in a host of additional musicians along the way. After a period of experimentation and improvisation, Frank Mollena (also to be found in German Balearic rock group Mountaineer) and Sofia Fuss were brought more permanently into the fold and the four-piece set about recording a follow-up release which is now seeing the light of day on Claremont 56.
The selection of six fresh recordings seizes upon the expanded sound afforded by a bigger line-up, with a wider spread of instrumentation compared to the stripped-back approach of Van Velzen and Fuss's debut. There's ample running time given to each track as well, with the figurehead piece "Brunswick" clocking in at a meaty 13 minutes. Claremont 56 have described the recordings as falling into Balearic post-rock territory, and call it "an expansive but atmospheric album built around sensual, undulating grooves, gentle, sun-kissed melodies, lilting pedal steel and woozy, dub-influenced production." Likened to label boss Paul Murphy's own Bison project, any avid followers of the label are sure to find plenty of comfort in the earthy tones and ranging compositions contained within. Preview the album below.
Claremont 56 will release Brunswick by Bambi Davidson on April 17.
Tracklisting:
1. Brunswick
2. Brunswick (Radio Edit)
3. Cattle
4. Onto The Retina
5. Foxhunting
6. Artist
7. Hubble