Van Kaye & Ignit and Portion Control reissues due on Dark Entries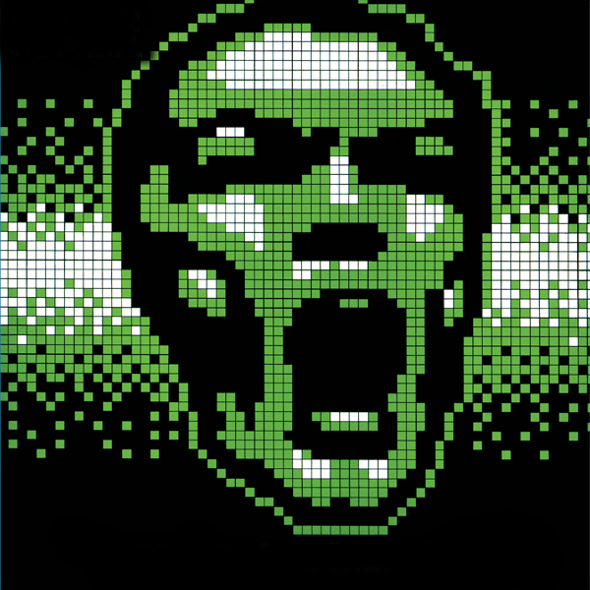 Albums from both early '80s acts will be given the deluxe reissue treatment by the San Francisco label.
Now snugly settled into a monthly release schedule, Dark Entries has revealed what archival delights its plans to offer enlightened minds in February with the announcement of two new reissues. First, the spotlight is put on the Dutch primitive electronics scene of the early '80s with an official vinyl edition of the debut album from Van Kaye & Ignit. Formed of Arnhem pair Ed Van Kasteren and Ignatine Bekken, Van Kaye & Ignit were a resolutely DIY affair whose music was self-released through their own label Ding Dong Records & Tapes.
Though Van Kaye & Ignit were given the 5LP box set treatment by Vinyl On Demand back in 2011, their debut album A Slight Delay will be given its first official vinyl pressing next month in expanded format, with tracks from the Picassos On The Wall 7″ also issued in 1981 included by Dark Entries. The below previews certainly qualify Dark Entries' statement that A Slight Delay pairs "conceptual sophistication with disarming naïveté in a way that has been difficult to replicate since the formative years of 'bedroom' electronic music".
Due for release at the same time is a new edition of I Staggered Mentally, the first vinyl album released by Portion Control, the prolific, self-styled 'Hard Rhythmic Electronics' trio from South London. The 10-track album was released in 1982 and documents John Whybrew, Ian Sharp and Dean Piavani's transformation from Cabs-style experimentation to visceral industrial pioneers, with an array of Roland gear utilised throughout. Again I Staggered Mentally was issued by Vinyl On Demand several years ago as part of a Portion Control box set but this Dark Entries edition represents the first time the album has been reissued officially at an affordable price. The below previews should offer some insight into the brutal sonics of Portion Control for anyone not familiar with their work.
Dark Entries will release both A Slight Delay by Van Kaye & Ignit and I Staggered Mentally by Portion Control on February 24.
A Slight Delay tracklisting:
1. Negroe In N.Y
2. Cool
3. Schmerz
4. Love You Generator
5. Tonite
6. Into Plan A
7. Glad To Be Home
8. Thinktank
9. Beach
10. Excerpt From Toys
11. America Can Wait
12. Picassos On The Wall
13. Chapel
14. Opera Of Worms
15. Goin Thru Life
I Staggered Mentally tracklisting:
1. He Is Patriotic
2. Out Of Order.mp3
3. Plateau Stage
4. All Present And Correct
5 .Karsic
6. Sex Crimes
7. Sure Is Kinda Spooky
8. Mass Disorder
9. Fiends
10. Sort Out