Best of 2014: DJs, producers and label bosses pick the music that defined the year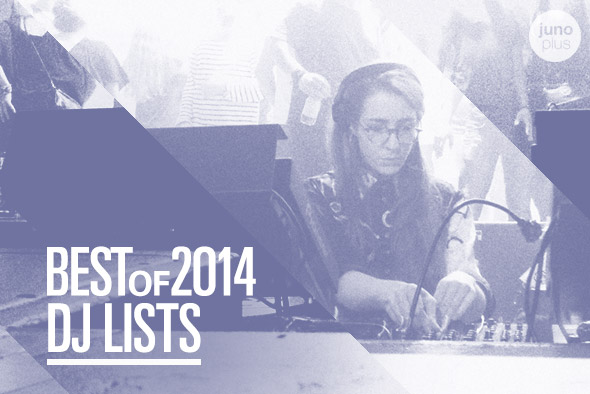 Our look back on 2014 ends with some of our favourite people in electronic music discussing the records made their year. 
As is now customary, we have opened up the annual DJ list to an all new cast of individuals from the electronic music scene and asked the difficult question: What one record defined 2014 for you? Given the high standards of music displayed across previously published lists, it's entirely understandable that the majority of people invited to participate found it quite hard to choose just one record, so a bit of artistic licence was afforded when requested. Read on for selections by Lena Willikens, Aurora Halal, Hodge, Surgeon, House of Traps, KEMAΛ, and more, with hard-edged Canadian techno, faked-out tough guy moods and Swedish sound design among the music selected.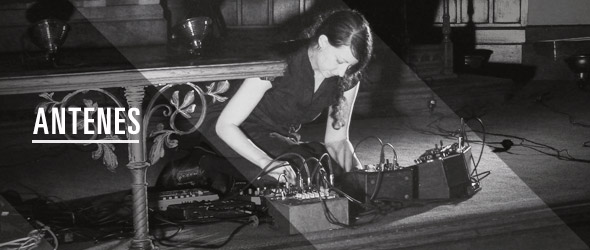 Orphx – Sacrifice (Sonic Groove)
Earthen Sea – Mirage EP (Lovers Rock)
Orphx, well known for their boundary-crossing techno-industrial-noise excursions, is buy-on-sight for me! Amidst hypnotic, modulating textures are powerful, thunderous rhythms that immediately set the body into motion. What strikes me in all their work are seamlessly evolving moods that build up throughout the duration of the tracks. A much-loved and oft-played track from 2009's Division EP, "First Light," for example, feels like clawing through a dark, mysterious and tangled web, moving always forwards until at the last minute, a sense of clarity as lush chords fade their way in and leave you there. The Sacrifice EP (like their live sets) once again delivers this undeniably immersive sense of forward momentum coupled with excellent sound design and production. The label art (by SG designer Janina Schütz) is a compelling visual compliment: hands, covered in dust/chalk on the A-side; blood on the B-side. I can only read it as an artist, perhaps a sculptor, ever devoted to and ever sacrificing for their craft.
Earthen Sea's music manifests like the morphing reflections of sunlight on water as clouds pass by overhead. The work of this long-time SF based producer was a discovery to me this year, and such a welcome one for the place where ambient and techno overlap. Meditative drones filled with subtle harmonic shifts abound, at times reminding me of the mid '90s/early 2000s ambient work of Rafael Toral (one of my favourites is 1995's "Wave Field") – but with more percussive elements throughout. It could be a kick drum pulse, a cascade of hi-hats here, an echoing clap there, just enough to just push it through to that special moment where within a rhythm, a place that is beautiful and hopeful unfolds – whether it be a moment within a DJ set, an early morning soundtrack, or an effective, calming force-field against a claustrophobic subway commute or city traffic.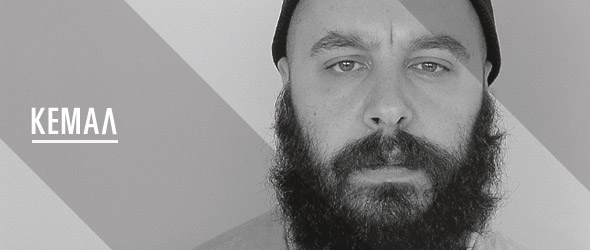 AU feat. Paleo – "It Takes Time" (Wania)
Roedelius – "Remember (Hieroglyphic Being Remix)" (All Saints)
Two of my favourite tunes for 2014 (yes I know it's supposed to be one but that is impossible). Fuck me that is gonna be difficult. May the carrot cake gods help us. Numero Uno is "It Takes Time" by AU and Paleo. Wania is on point with every release and last year that Wania/SUED/Sex Tags axis gave us "Millions Of Trees" by Dresvn and that was the baddest beat of 2013. AU created this amazing "Basic Channel-meets-Ron Hardy" mix and Paleo is chanting some Greek shit that sounds spiritual without sounding like a Guardian reader's wet dream. All the legions of mediocre deep house ain't got shit compared to this one. Number two is "Remember" by Roedelius but the Hieroglyphic Being remix. A lot of people are trying to incorporate jazz into dance music and its sounds coffee table as fuck. Morphosis did it perfectly with "Impulse". The next one that did it for me was this Jamal Moss remix. Gene Krupa meets Jamal and they are having a really good time. Boss tune.
Various Artists – Livity Sound Remixes (Livity Sound)
Kinda a cheeky choice seeing as this incorporates 12 tunes but I'm going with the Livity Sound remix package for the record that defined the year for me. Each remix is a bomb in its own right and a must own for me. The Tessela remix is crazy, real fun to mix and sounds amazing in a club. The KM/MM mix has so much attitude and the MMM track makes you feel like you are actually taking off… I could rant on about each of the tracks for days, fantastic release.
Aphex Twin – "Tha" (Apollo)
I've played this in many of my DJ sets this year, mostly layering it over other rhythmic tracks and then fading those out to leave this track playing on its own for a while. Its melody is so beautiful, haunting. Such a distinct mood comes over the whole place every time I play it. It creates such a unique atmosphere; the effect on the crowd (and me) is really powerful.
JoeFarr – "FTone (Truss Edit)" (Unreleased)
This really is a secret weapon. As far as I know it's unreleased (editor's note: now available to download here). Killer drums, great hook, strings, break. Perfect. Truss is really on a roll this year. If the crowd don't lose their shit to this then they must be dead.
Most rinsed: DJ Richard – "Freydis" (White Material)
The brash guitar tone followed by a surprise twist into tender, yearning strings is so effective and beautiful.
Favorite album: Joey Anderson – After Forever (Dekmantel)
Hypnotic, slinky, sexy, strange.
Most blissful ambient: Earthen Sea – "Beat 13" (Lovers Rock)
I love the gorgeous, narcotic textures evoked in everything Earthen Sea does, they feel like a very honest window into his world. This is my favorite track of his so far.
Craziest: An-i – "Kino i (Dub)" (Cititrax)
This is incredible – a lighting bolt of pure, playful synth aggression. Playing this one is almost embarrassing, the meltdown is so insane that I always start laughing.
Anthem: Daywalker & CF – "Supersonic Transport" (L.I.E.S.)
Epically reaching higher and higher heights while that Entro Senestre-styled funk keeps it tethered to the floor.
Favorite discovery of an older track: Convextion – "Solum Ferrum [Extended Version]" (Down Low Music)
Soft but strong, surreal, trance-inducing, I imagine being battered by waves in the ocean, in a way that's scary but also safe. Psychedelic in the truest sense.
Best live set: Xosar at Sustain-Release (Upstate, NY)
An audience member described her as an "evil puppet master" in full control, and I agree. Tunneling joyously through Hades and then back to heaven.
Best DJ set: Source Direct at Elevate Festival (Graz, Austria)
I never had a drum and bass phase, but watching him perform felt like I was receiving a sermon of original rave spirit directly. I was so entranced by the (psychotic) breaks, dark evocative pads, and exotic vocals. It took place within an old Nazi bunker, a cave filled with smoke and LEDs, which was incredible.
Luke Wyatt: Songs From Bad Kid School (Valcrond Video)
I actually can't get over how much Luke Wyatt (and Torn Hawk) I've listened to this year but I can easily put the reason for why down to having my brain shredded via going back to school for web development. My already pathetically short attention span and flippant tab-switching approach got even worse, and my method for controlling myself was pretty much only listening to podcasts and mixes, mostly from Berlin Community Radio (Physical Therapy's show!), grime on Rinse FM and The Trilogy Tapes NTS shows, so Luke Wyatt's insanely warm and inexplicably sincere approach to "feel-good" was so crucial.
I would actually say his edit of The Sundays is the closest thing to an M.O. for his music; just a super unique approach to tenderness and realness. "Camaro Husk" from this 12″ on his own label reached some weird place in my head not just because of the classic, comfy Wyatt guitar shreds and general familiarity of his hypnogogic textures, but also because the melody in one of the later verses (sort of) grips a fragment of the melody from "Slice of Heaven" and lays it against more scorched sonics and faked-out tough guy moods.
Run The Jewels – "Close Your Eyes (And Count To Fuck)" (Mass Appeal)
Traumprinz – "All The Things" (Giegling)
As 2014 comes to an end amidst a bitter and enraged social climate in an undeniably and increasingly abusive police state, the music that has resonated strongest has been of either social commentary or a salve in abating my frustrations and anger at my government, institutionalized racism and media/Wall Street circle jerks. There is no other record out this year that has come close to vocalizing the 1 vs 99 struggle as Run The Jewels' (EL-P and Killer Mike) Run The Jewels 2. The record (get it for free, now) demands your attention now more than ever considering the recent non-indictments of two white cops. Impossible to pick one track, but "Close Your Eyes" tops for me c/o these lines from Mike:
"Conditions create a villain, the villain is givin' vision
The vision becomes a vow to seek vengeance on all the vicious
Liars and politicians, profiteers of the prisons"
Who else even mentions the new Jim Crow and the US gulag system in today's records? Bless the partnership of Mike and El for speaking truths when the biggest of rap are busy releasing through Samsung and selling t-shirts for $120.
Thank the lord for the beauty of Traumprinz's "All The Things", a shining example of Giegling's unparalleled output these past few years and the healing potential of dance music. The song's vocal samples could echo the sentiments of mothers in America assuaging their children and their fears of the growing police state. The abrupt cut in the main hook (and namesake) represents the futility of one voice against our struggles, but if everyone played this record at the same time across the world, goddamn if we couldn't make a politician cry in earnest. Giegling's entire output this year could soundtrack a world in better climates than our current one; Kettenkarussell's Easy Listening LP is another must-listen. Bless those Germans for making a New Yorker smile.
A.R.T. Wilson – Overworld (Self-released cassette & Growing Bin)
I was kicking myself for being slow to pick this up. As it came out in August while I was in meltdown trying to set up The Living Mountain shop I missed the first batch, but subsequently got a few in store and it's been an enduring soundtrack for the space ever since. If it had to be categorised musically then I'd say somewhere between Finis Africae's A Last Discovery and Uku Kuut's Vision of Estonia. But there's so many beautiful and unique things about this record, whether it's Andras's artwork (originally featured on the self-released cassette), the incredible field recordings (I think from native lands in Western Victoria), the fact that it was reissued by Basso's super nice label Growing Bin or because it was originally intended as a score to for contemporary dance piece – can we see that please?! I hope there'll be more A.R.T. Wilson in 2015…
NGLY – "Speechless Tape" (L.I.E.S. Records)
Without a doubt track of the year for me is "Speechless Tape" by NGLY, released in April on Ron Morelli's imprint L.I.E.S. (LIES-019.5). When I heard it for the first time it totally blew me away. For me it already was a "classic" when it came out… a true masterpiece in my opinion.  It's so full of different emotions, rough and sensitive at the same time. It has a timeless bassline; the vocals are full of sadness and totally melancholic, just beautiful. But somehow you also can hear hope in it… like there is a light at the end of the tunnel. Not that you will ever reach the end of that tunnel, but still, it's strong and full of power, but also soft and deep. You don't have this combination of so many different feelings that often in a track. All this together makes it a unique track that really works great on the dancefloor.
Eric Holm – Andøya (Subtext)
My most played/favourite record of 2014 is probably Eric Holm's Andøya released on Subtext.
I love the fact the album is based on the amazingly simple and good idea to work with contact mic recordings of a telegraph pole. Not that you would get that without knowing it, but this adds, for me at least, to the magic of the album; the final results actually exceeds the initial concept, so you can appreciate it on many different levels. I got immediately sucked in when I put the record on for the first time. The cavernous reverb, the deep sub bass, the straightforwardness of the loops he derived from the recordings, the slowly pulsating throbs…
As a whole, the album sounds very honest, spontaneous and extremely effective. What makes it very interesting for me on a sound design level is the combination of those big, broad sounds and the almost tangible rustling and scraping noises. When I listen to the album, it's as if I'm IN the music/sounds. It's a cold, desolate and rough place to be in, but I don't want to leave. Other serious contenders for AOTY: Lee Gamble's Koch, Peder Mannerfelt's Lines Describing Circles, Deadbeat and Paul St Hilaire's The Infinity Dub Sessions, Neel's Phobos and Vladislav Delay's Visa. Probably forgetting about some other albums. Oh, and i really like Sendai's A Smaller Divide as well.
rRoxymore – "Ministry Of Silly Talks" (Huntleys + Palmers)
Ana Helder – "Chabond" (Cómeme)
Vessel – "Red Sex" (Tri Angle)
I tried really hard!! It's just not possible for me to choose only one track… all the other tracks, which I haven't mentioned, are still screaming/yelling in my head "not fair!!". Anyway, I go for a trilogy: three outstanding tracks which share the "number one 2014″ spot. All these three tracks are remarkable, distinctive and unique – without compromises – they are just what they are: pure and full of unpredictable turns, breaks and ends. They deliver a free spirit and mind.
Chronologically (in the timeline) comes "Ministry Of Silly Talks" which accompanied me over the whole year and I felt (still feel) the need to drop it in almost every set I played. In the middle of the year "Chabond" hit me right away with a seductive rolling bassline (which I could just listen to for hours and hours) followed by "Red Sex" the magic mushroom shaped vacuum cleaner, sucking you into the sound. 2014 was just another great year full of many unforgettable records!
Lee Gamble – Koch (PAN)
Lee Gamble's new album Koch that came out on PAN has been definitely our highlight of the year. We have been big fans of him since the beginning and after two stunning full-lengths, Lee continues to provide an exceptional and subtle mix of textures and sounds ranging from experimental techno to more abstract or ambient excursions. We're really impressed by Bill Kouligas' artistic direction; he managed to give his label a various but strong and coherent global identity. We also had the chance to invite them to play both at Rex Club few months ago and they did the best sets we've heard in a long while.
Objekt – "The Stitch-Up" (White Label)
2014 has been inspiring; albums from Dean Blunt and Inga Copeland felt truly new and exciting, Fabrizio Lapaiana delivered a track that still hurts my guts. In a year full of incredible music, Objekt's "The Stitch-Up" is a stand out. The transcendent composition creates a sense of propulsion as it launches you to the far reaches of space and knocks your head around before returning you to earth. Did Objekt make the same infernal deal as Robert Johnson? I'm not sure, but, like some unseen Totoro on the dance floor, "The Stitch-Up" never fails to make the hairs on my arms stand up.
Phil Moffa – "Elevation" (Most Excellent Unlimited)
Jack Murphy – "B1" (Reference)
Woo York – "In The End" (Soma Records)
I hate to be greedy, but after such a rich year for music, and particularly techno, I'd find it simply impossible to choose one record that sums up my year. I've had the chance to play harder, faster, later sets from time-to-time of late, but hopefully I will never overlook the value of truly transcendental records deployed in the right time and place in a night. My three choices are just three of many that have really enabled me to take my sets to the next level, and it's no coincidence that they're produced by three artists whom I feel are deserving of more attention in the coming year. I don't doubt that all will become household names before long.
Phil Moffa came to my attention initially via DJ Spider. He's a master engineer, and it shows; Jack Murphy is a Twitter-happy young buck from the States, who's also released an excellent recent EP on Don't Be Afraid; Woo York are another Ukrainian artist (along with Stanislav Tolkachev and Etapp Kyle) who have impressed me of late.
Others that I'd like to see receiving (even) more of the spotlight this year would include Conforce, Wata Igarashi, Blue Hour, Tripeo, Kobosil, Voiski, Wincent Kunth, ø (Phase), Iori, Edit Select, Jorge Velez, In Aeternam Vale, Bronze Teeth, Henning Baer, _moonraker and Ekoplekz. Whether there's something in the air, or it's simply easier to find the diamonds in the dirt these days, it feels like a great-time to be sacrificing all vagaries of a normal life and submitting one's will to music.
N'Bome – "Pirate/Hooligan" (Signal Life)
I don't know how many times I played this out in 2014, but it was a lot. Something about the opening loosely-quantized kick and snare pattern makes it really feel like it's invading the previous track. The blown out percussion and breathing white noise give it this really combative urgency. It's a "drum machine workout" but without a lot of the signifiers of UK dance music or jacking house. The lush soft synth scales that come in are kind of a non-sequitor in a good way, and the electronic car key lock splashes really make it clear that you need to bump this one in your jeep. N'bome is apparently a 17 year old from Russia with some connection to Finnish club music. Good track.
Infinity Frequencies – Computer Afterlife (self-released)
You asked for a track, but I can only give you a full album – no single track can be extracted from Infinity Frequencies' Computer Afterlife. It's a sublime whole unity, a big wrap of mixed emotions that almost lead me to altered states of consciousness, a deviant comfort music.  It's very much playing with our collective memory as it's a collection of 22 loops taken from TV commercials, reworked and reduced to the very elixir. It's like he's pushing the concept of TV hypnosis to its extreme, and transcends it. Brainwashing becomes brain healing, in a sorta modern mantra.
I've always been into ad jingles and anonymous commissioned music. Its functional constraints, format and stereotypical language of advertisement is a genre by itself. Infinite Frequencies is compressing the expressionism of it to the core into synthetic, liquid wobbly sensual sequences. The music is cathode ray tube music in a flash. We are all ad era kids and it has a deep imprint on our consciousness. Ineluctably, "Just Do It" is the new Om. Computer Afterlife is a romantic dissection move, a cruel testimony. What would be left after our whole civilization has burned down? Recording of computer whispers, functional love, TV desires, mechanic complaints. Spectacular and cheesy, glorious and doomed at the same time.  I only recognized the track "Remember" that was initially written by Ennio Morricone for the movie "Le Professionnel" and was also featured in a French dog food ad.