Best of 2014: Top 10 Cassettes

The second week of our end of year round up commences as resident spool collector Tony Poland runs down his top 10 cassette releases of 2014.
This is the first time Juno Plus has run a best cassettes list as part of our annual end of year shenanigans, and the decision to do one was relatively simple given how much more editorial coverage we have granted to the format over the past 12 months. The process of picking out what should be included was perhaps less easy due to the sheer amount of quality music committed to tape this year. As our editor, Tony Poland, is the most vocal advocate of the format at Juno Plus, the decision making as to what merited inclusion was left in his hands. The resultant 10 selections should hopefully offer an overview of the diversity of labels and artists currently working in the tape underground, and the wonderful sonics that await you should you choose to take the plunge.
10. Nebulo – Akzidens (Stomoxine)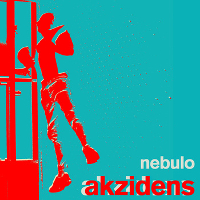 A curveball inclusion to commence this list and a perfect example of the ever widening chasm of wonderful music that becomes available once you commit to/are consumed by the idea of *delete as appropriate* buying tapes. There is a willing admittance that neither label nor artist was familiar to me, but the mere concept that drives Akzidens was sufficient to warrant further investigation. Of course this is where tapes are so very dangerous. Cheaper than records, and smaller than records, it's scarily easy to scoop up three tapes in as many days without really thinking about it.
Anyway, back to this tape by Thomas Pujols' Nebulo project for Toulouse label Stomoxine. All the music on this tape was originally sourced from other tapes; if you like charming little cassettes of strange sonics, that sentence alone is likely to pique your interest, and the results on Akzidens live up to the potential of this concept.
9. Derek Rogers – Visual Echoes (Umor Rex)
The attention to detail paid by Umor Rex on the design for its cassette releases puts to shame about 83% of their vinyl-only contemporaries who have 24 square inches of room to work with. It's this visual aspect that first drew my attention to Umor Rex, but it's the music the label releases that will have you coming back for more. Diving into the world of sensory-provoking sounds issued on Umor Rex is immersing yourself in a label that prides itself as a platform for a wide range of artists from the electronic underground. Some, such as Brad 'Digitalis' Rose and M. Geddes Gengras, are familiar, others less immediately so.
It's fair to say Derek Rogers falls into the latter category for me, despite a rather healthy 60 cross-format albums in his discography in the five years prior to issuing Visual Echoes on Umor Rex. If you heard the mix of all tape material I did earlier this year, then the inclusion of "You Don't Think In Terms of Trains" should offer a good idea of what to expect from the rest of Visual Echoes. Six tracks deep, Visual Echoes is all discombobulated ambience that bristles with delay and heaves with drone, but is a lot more soothing than it should be, leaving you eager to further investigate the artist's vast archive of material.
8. Traag – UPN 50 (Gang Of Ducks)
The Gang Of Ducks collective may take their shadowy anonymity to extreme lengths, but the label has always maintained such a delightful unpredictability in its output that it's easy even for cynical souls such as us to forgive them. It was the Traag project from Detroit pair Travis 'Siobhan' Galloway and Chris Durham that inaugurated the label last year with some murky, primal sonics that set the tone for Gang of Ducks and their return with UPN 50 was quite special.
An album of sorts, UPN 50 was also issued on vinyl by Gang of Ducks, but musically it felt suited to tape and its inescapable destiny of slowly degrading sonic quality. Having spent some time with both this year, there were vague parallels to be drawn between UPN 50 and Beau Wanzer's Untitled LP, sharing influences such as lo-fi techno and primitive wave as well as some tongue-in-cheek vocals buried deep in the mix. The generally frazzled execution of UPN 50 can be explained in part by the fact it was named after a local TV station in Metro Detroit and the many brain-frying hours it subjected Durham and Galloway to in their formative years.
7. Micachu – Feeling Romantic Feeling Tropical Feeling Ill (DDS)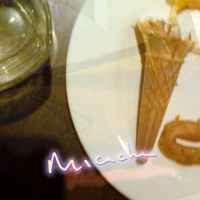 After easing down the emphasis on the frazzled sonics of their Testpressing series, Demdike Stare pair Miles Whittaker and Sean Canty ended the year by issuing some surprising releases through their own DDS label. We were still processing how great an album Shinichi Atobe's Butterfly Effect was when DDS took another curveball, issuing this hour-long session of original material from Mica Levi. Thanks to her award winning soundtrack to Jonathan Glazer's film Under The Skin, Levi's long underrated talents as a musician were finally given the props they deserve. That she would follow that up with tape of music as unclassifiable as Feeling Romantic Feeling Tropical Feeling Ill suggests Levi hasn't let this newfound fame go to her head.
The sheer amount of ideas explored over the duration of these 58 minutes is hard to break down; it's perhaps best described as Levi's inner creative workings being a FM transmitter that someone wisely plugged into a machine and pressed record. In some people's hands this type of release would have been a mess, with Micachu at the helm it was sublime.
6. DJ Guy – Unearthed Tracks 1992 – 95 (Crisis Urbana)
The All Caps label should be applauded for the DJ Guy 12" it finally issued this year, as it really opened the rich archive of music Welsh artist Guy Evans recorded during the '90s to a wider audience. Without it, it's possible this cassette release by Detroit label Crisis Urbana would never have happened, a thought I'd rather not countenance given how much enjoyment Unearthed Tracks 1992 – 95 has provided. If you were drawn to browse DJ Guy's archive of music posted at his SoundCloud page or the Archived Tracks series available through his Bandcamp after discovering his work through All Caps you'll know doubt be aware of the range Evans explored in this period.
On Unearthed Tracks 1992 – 95, Crisis Urbana presented a wealth of DJ Guy material as two continuous sessions of roughly 23 minutes. These were sequenced in a manner that wasn't quite mixed, but felt as if you'd been transported back to early '90s Cardiff and were taking in his performance in a backroom of a pub surrounded by a sweaty throng of people.
5. The Durian Brothers – Live In Osaka (More Records)
When it comes to The Durian Brothers it was a year of pleasant discovery for Juno Plus. The Düsseldorf trio's Das Macht Modern mini-LP on Kontra-Musik was an intriguing introduction to the fluid rhythmic noise Florian Meyer, Marc Matter, and Stefan Schwander make from modified turntables and sequencer in a most orthodox fashion. However, those four tracks only really hinted at how the music of The Durian Brothers might sound in a live setting, and the desire to get a fuller experience resulted in another pleasant discovery: More Records. This US label has the slogan "flying below the radar since 2011" and More Records were certainly new to us when the release of Live In Osaka fell across the Juno Plus tape radar.
Like the title suggests, this C55 derives from a performance by The Durian Brothers in Osaka last year and conveyed perfectly their talent for sculpting wild, living polyrhythms that seeped into one another. It was also a brilliant introduction to More Records whose tape from Anòmia co-founder Exoteric Continent is also worth investigating.
4. Beatrice Dillon – Blues Dances (Where To Now?)
As last week's list of our 15 best labels stated, the blossoming Where To Now? operation may not have put out that many tapes this year but each of them was special in their own way, with Blues Dances from Beatrice Dillon undoubtedly our favourite. There's something quite interesting about the London-based Dillon; she may be little-known, but a bit of research reveals all manner of soundtrack commissions, collaborations and installation pieces to her name. She's also clearly someone with impeccable taste in music, happily compiling an hour's worth of Folkways material for a cassette mix on TTT and turning in two quite distinct online mixes for Truants and Blowing Up The Workshop.
With an album alongside regular collaborator Rupert Clervaux forthcoming, Blues Dances represented the first chance to experience Dillon's music outside of a performance setting and proved to be a most rewarding listen. Despite each track sounding quite distinct, there was a sense of cohesion to Blues Dances, almost as if Dillon was hinting at the various approaches she could take in a more comprehensive manner in the future. The more you listen to Blues Dances the more exciting this prospect of further material from Beatrice Dillon becomes.
3. Golden Teacher – GDDB (Akashic Records)
A typically amusing interview with Optimo Music troupe Golden Teacher on Juno Plus earlier this year surprisingly revealed the sprawling Glasgow group had little interest in committing to a debut album, despite the wide acclaim their clutch of 12"s have received thus far. All of which means this highly limited cassette issued on local Glaswegian label Akashic Records is probably the closest thing you will get to a Golden Teacher album any time soon. Formed of early recordings at Glasgow's hallowed Green Door Studios, some of which would turn into Golden Teacher's first tracks for Optimo Music, the 60-minute long GDDB was a sludgy ride through devilishly high octane disco.
It sounded like they'd been transported back in time to '80s Chicago and were performing live at the hallowed Muzic Box, with their set being fed through Ron Hardy's reel to reel and manipulated in real time. Aside from the opportunity to catch Golden Teacher playing live, this tape was the best way to enjoy the visceral thrill of the band's music.
2. Lnrdcroy – Much Less Normal (1080p)
There are times when a new label emerges to captures everyone's attention and one of their releases seems to be the title that everyone gravitates towards. In the case of Vancouver's 1080p that release was most certainly Much Less Normal by Lnrdcroy. Leon Campbell, the local Vancouver artist behind Much Less Normal, is no newcomer; as he told Brendan Arnott in an interview on this site, Campbell's been actively producing and performing music in one shape or another for almost half his 25 years.
That sense of production experience showed on Much Less Normal, a tape that wonderfully channelled the "ultra vivid imagery of cloud-covered islands, overcast Vancouver days, bustling Chinatown streets" of Campbell's BC surrounds through a dusky, melancholic view of late '90s rave and electronica. There have been plenty other delights to sink into on 1080p as 2014 has rolled on, but for those unfamiliar with the label Much Less Normal should be considered the perfect introduction.
1. Lily – Modern Malaise (No Corner)
Across all formats Modern Malaise by Lily is without doubt the one release this year that's had a true grip on this writer's affections. The material Lily has previously released on Idle Hands and the Spargel Trax series was no adequate preparation for what unfolds on Modern Malaise; not quite an album, not quite a mixtape, but definitely more than the sum of its parts. Comprised of all-original Lily material, the sequencing of Modern Malaise meant the tape perfectly swung through various corners of electronic music but it's still quite hard to merely assign it one genre or another. As last year's Space Loops by Filter Dread demonstrated, No Corner seems to excel at issuing these kinds of musical statements perfectly suited to the cassette format. Despite my own satisfaction at seeing both these tapes subsequently issued as part of the label's From The Reels retrospective, it's still the tape edition of Modern Malaise I've derived most pleasure from.
As the title suggests, a sense of unease with contemporary society was the undercurrent that ran through much of the crunched electronics and odd samples that made up Modern Malaise. Perhaps it struck such a strong personal note because it soundtracked so many of my daily walks along the Regent's Canal, a stretch of London whose picturesque horizon has become increasingly congested with high-rising, high-cost accommodation. Lily would later channel this crumbling sonic paranoia on an excellent record for Don't Be Afraid (complemented by a mind bending Madteo remix), but it was displayed most eloquently on Modern Malaise.
Tony Poland