Best Of 2014: Top 30 Albums
Our review of 2014 continues as James Manning, Scott Wilson and Tony Poland discuss the best 30 albums issued in a strong year.
There has been much discussion this year regarding the album format, particularly in the realm of electronic music – a recent RA Exchange podcast was dedicated to the topic at length. Writing for FACT last month, Angus Finlayson made a strong case for 2014 being one of the best years for the dance album in recent memory, while both Joe Muggs and Maya Kalev have noted the plethora of great ambient albums this year. Indeed, the fact we have elected to expand this list from 25 to 30 reflects the sheer amount of quality long-players released this year in the electronic corner of the music world.
It wasn't just the amount of quality music that stood out this year, but the breadth of forms it took. As well as the aforementioned prevalence of quality ambient music, techno albums brushed up against instrumental grime long-players, "deconstructed trance", analogue jungle and countless other strange musical forms, most impossible to define in simple terms. In short, producers were more happy to blur the boundaries than ever on the long-player, and it made for a fascinating year of musical innovation.
30. Vaghe Stelle – Sweet Sixteen (Astro: Dynamics)
When Vaghe Stelle first appeared back in 2009, he made the kind of trance-indebted, arpeggio-heavy dance music you might have expected to hear on Border Community. It's still possible to hear traces of that early style in his current music, but the simple feelings of bliss are muddied and blurred out with structural confusion, smudged-out tones and gelatinous chords that are the aural equivalent of peering out a window smeared with Vaseline.
Though it's a sound the artist has been honing across labels like Gang of Ducks and Danse Noire, the Sweet Sixteen album on Astro:Dynamics was the most complete statement he's made to date. Though the producer's combination of lopsided rhythms and skewed sonic elements are very much comparable to Actress and Lukid, there's something about Vaghe Stelle's music that feels quite distinct; like a hologram at some futuristic amusement park, Sweet Sixteen is the kind of thing you want to reach out and touch. SW
29. Kassem Mosse – Workshop 19 (Workshop)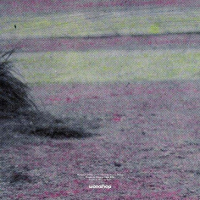 Both Kassem Mosse and the Workshop label carry such a level of deserved cachet that it was hard to countenance the debut album from the former on the latter being anything less than excellent. Arriving with little fuss one weekend back in late February, Workshop 19 was a nine-track masterclass in the distinct aesthetic Gunnar Wendel has been honing over the past eight years, with foggy layers of sound attacked with blissful intent by unpredictable drum rhythms.
Wendel has previously flirted with the long-player format; mixing down and arranging Stellar Om Source's Joy One Mile, committing a tape of Siege of Troy material to his own Ominira label, and issuing the KM/MM LP on TTT alongside Mix Mup. However, Workshop 19 was the Kassem Mosse album his fans wanted, and for the most part it's the album we deserved. The feeling the nine tracks were more of a double pack than an album driven by concept or theme is the only possible drawback from Workshop 19, but sonically it's faultless. TP
28. Lorenzo Senni – Superimpositions (Boomkat Editions)
Back in 2012, Milan-based producer Lorenzo Senni released Quantum Jelly on Editions Mego, an album of what he called "pointillistic trance." Inspired by trance nights he attended in his youth, Senni isolated the build-ups to create beatless structures that stopped just shy of all-out euphoria. While Quantum Jelly was a great album, and Senni has gone on to do interesting things alongside One Circle in the time since, his solo follow-up for Boomkat Editions proved to be even better.
While Superimpositions utilises much of the same palette as Quantum Jelly – provided by a Roland JP-8000 synthesizer – its scope feels much wider. Senni described Superimpositions to Juno Plus earlier this year as "a collection of direction," and each of the seven tracks takes the same idea, but explores it from completely different angles. "Pointillistic T*****" offers the album's finale, a mixture of glossy trance stabs arranged into a configuration that sounds like hip hop with the beats ripped out. Not only has Senni done the unimaginable and made trance listenable, he's managed to shape it into new forms hinting at exciting possibilities for the future. SW
27. Population One – Theater Of A Confused Mind (Rush Hour Music)
Undoubtedly one of the more lamentable moments of 2014 was the unexpected announcement from Terrence Dixon of plans to retire from production with immediate effect. Delivered via a brief Facebook statement, the lack of reasoning tied in with Dixon's status as the most enigmatic among Detroit's long lineage of techno and house producers, and response to the news reflected how much of an effect his music has on people. If Dixon does intend to honour this decision there are several factors that make Theater Of A Confused Mind a fitting finale to a constantly rewarding career.
The second Population One album arrived some two decades on from Dixon's debut of the project, Unknown Black Shapes, for Claude Young's Utensil label. It came courtesy of Holland's Rush Hour, a label whose name is derivative of a classic Population One production. Furthermore, Population One's final 12" was released earlier this year by Metroplex, the first label outside of Dixon's own to champion his music. Should this be the last we hear of techno music's favourite enigma, Dixon's career, fittingly, comes full circle. JM
26. Perc – The Power And The Glory (Perc Trax)
Perc is one of the few artists in the spotlight maintaining a fresh approach to industrial techno. In recent years it's become a genre threatened by over-saturation, while on the other hand an emerging vanguard of artists like Samuel Kerridge, Shapednoise to Factory Floor have explored new and contemporary methods to enjoy a sound long championed by Adam X and Downwards, to Throbbing Gristle and Cabaret Voltaire before that. Perc's second album, The Power And The Glory, saw Ali Well's preserve the industrial spirit of his music, and as Scott Wilson suggests, "a rancid sonic character is a thread that runs throughout the album."
What separates Wells' second full length from the current gamut of mechanistic beats and drone flooding this field of techno music however, is an innovative connection with American metal and UK rave that not only keeps the industrial (and political) spirit of the genre intact, but provides a refined body of work unmoved by fad or fashion. JM
25. Shit & Shine – Powder Horn (Diagonal)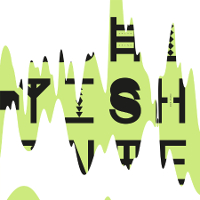 Was there a more lovably daft record this year than Powder Horn by Shit & Shine? It's not likely! The perma-shifting "post-everything" project from Texan Craig Clouse has been mangling forms of industrial, noise and rock music together for a decade, and has most recently found himself a valued member of the Diagonal family. Powder Horn expanded on the approach Clouse adopted for last year's self-titled Shit & Shine debut on Jaime Williams and Oscar Powell's label, continuing to work in a solo capacity and deviating ever closer to the dancefloor.
The nine-track album is fun through and through, augmenting the more abrasive sounds of Russell Haswell, Bronze Teeth's "skull-shredding free party techno" and Powell's sinewy industrial rhythms in a year where Diagonal ruled supreme. Whereas some of the Diagonal output can be a bit jarring to consume in one sitting, there was a feeling of dizzying joy apparent throughout Powder Horn that has you beaming, and – occasionally – laughing out loud. In conversation with this site back in July, Williams stated he wanted a "sense of humour to be at the centre of everything we do," and Powder Horn was the Diagonal release encapsulating that ethos best. TP
24. Beau Wanzer – Untitled (Self Released)
Those freaks out there seduced by the various projects Beau Wanzer has served time in over the years – like Streetwalker, Mutant Beat Dance and Civil Duty – were rewarded this year with a potent display of the Chicago artist's talents in a solo capacity. Not an album in the traditional sense, Untitled saw Wanzer dig through his personal archives to present 12 tracks recorded between 2002 and 2008, expanding on the style he's adopted over fits and starts on recent singles for L.I.E.S. and Nation. As an artist who doesn't engage in the endless cycle of online self-promotion, such a release offered some enlightening insight into the mind of Beau Wanzer for those who were intrigued.
For the most part Untitled offered up short and sharp compositions of primitive electronics dripping with sonic mulch, Wanzer's severely distressed vocals occasionally adding to the sense of B-movie paranoia and semi-comical moodiness. It's great that he feels there is an audience receptive to this kind of music now, and we hope that the promise of further archival presentations from Beau Wanzer is delivered next year. TP
23. Function & Vatican Shadow – Games Have Rules (Hospital Productions)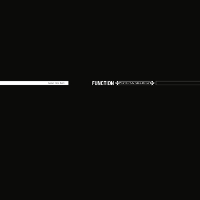 Function & Vatican Shadow must be one of least likely techno pair-ups you could imagine. On the one hand, Function's sound has been characterised by a sleek, almost sci-fi quality. On the other, Vatican Shadow's noise-inspired take on techno – while settling down a little over the years – is still very much on the harsh and visceral side of things. While they meet somewhere in the middle – the former was a part of Sandwell District, whose sound arguably laid the groundwork for the contemporary techno landscape Vatican Shadow currently inhabits – you certainly wouldn't have expected the duo to come up with an album as smooth, serene and optimistic as Games Have Rules.
Described nominally as an "ambient" album, Games Have Rules is much more than that vague tag suggests. Inspired by the New York cityscape and made in the twilight hours, the album slowly moves from the beatless wash of crisp tones on "Things Known" and "Things Unknown", and the sinister bass churn of "The Nemesis Flower" through to the techno of "Bejewelled Body". Albums often make claims to take you on a journey and fail to deliver, but the way Games Have Rules slowly opened itself up like a contemporary John Carpenter soundtrack – revealing new layers with every listen – was one of the year's most enjoyable musical narratives. SW
22. Jo Johnson – Weaving (Further Records)
Given its focus on music that is less concerned with prevailing trends and its general low key approach as a label, it's easy to miss out on some of the gems that Further Records releases. However, it's a source of constant sonic delight for those who do pay attention. Speaking to this site earlier in the year, Chloe Harris of the Seattle outpost suggested a reason people like the label is "we let artists do what they want and they generally create something different to their regular output," citing Jo Johnson's album as an example.
Certainly, the exploration of minimalist new age electronics on Weaving is markedly different to Johnson's musical past as guitarist in riot grrl act Huggy Bear, but also a step outside of her current affiliation with Bleep43, the London club and occasional label. With five tracks that ran at a total of 43 minutes, Weaving felt like the perfect length for such a sonic excursion, happily sidestepping any possibilities of overindulgence and brimming with potential for repeated listening. TP
21. Eric Holm – Andøya (Subtext)
Subtext released two records this year with its lambasting first introducing Eric Holm, a London-based American artist adding his own, and new, snarling nuance to the Bristol label. Holm's sound fills the sonic divide between Emptyset and Roly Porter, merging the sizzle and growl of the former's processed sine waves with the ghostly ambience of the latter. The American's productions, unlike Roly Porter, are devoid of traditional musicality, instead drawing its character from naturalistic and mechanistic inspirations, which in Holm's case, sound, and by the cover art, look to be high-voltage power lines planted in a barren, ice-covered wilderness.
Like Neel's Phobos, the inspiration behind Holm's Andøya derives from sights and sounds rarely or never seen by human life; in Holm's case, the northernmost island of Norway's Vesterålen archipelago. So, for a flight over a blustery tundra of thunderous sound design stemming from the Arctic Circle, buckle up, because Holm's debut is full of turbulence. JM
20. Alessandro Cortini – Sonno (Hospital Productions)
If there was an end of year category dedicated to Inbox Double Takes, this album from Alessandro Cortini would have very few challengers for first place. At first glance everything about Sonno seemed slightly puzzling; a musician best known for his affiliation to Nine Inch Nails debuting on Hospital Productions with an LP of recordings made in hotel rooms using a Roland MC-202 and a delay unit. On reflection months later, Sonno is undoubtedly the crowning glory for Dominick Fernow's label in a year where it was on imperious form.
Recorded whilst on tour with Nine Inch Nails, Sonno was a sublime exercise in adapting to your environment – in this case a hotel room – and using it as part of the instrumental palette. The results left Sonno in that weird space – much like the Bing & Ruth LP on RVNG Intl – as an album that feels equally powerful on headphones and at large volume. Cortini would go on to release on Avian and Panzerkreuz as Skarn and Slumberman respectively, suggesting a new chapter in a career that's been active for 15 years. Sonno will however remain the defining point of this particular moment. TP
19. Slackk – Palm Tree Fire (Local Action)
Paul Lynch is one of grime's most prolific figures. Though his official discography prior to 2014 only consisted of a few EPs a year since 2010, the sheer amount of tracks he puts up on his SoundCloud and Bandcamp pages – not to mention his monthly mixes – makes it difficult to keep up. Factor in his continually evolving style, and it was enough to make you wonder whether the world really needed an album from Lynch, or if the format would really suit his wide-ranging approach.
As it happened, Palm Tree Fire was exactly what Lynch needed to do for people to start taking notice of what a great producer he's been for the past few years. Despite being 16 tracks deep, the album never drags, with each track an intricate weave of colour, melody and strangely arranged rhythms. This year has seen grime split into multiple forms including "weightless" and "deconstructed"; Palm Tree Fire was none of these things, but that didn't make it any less innovative. In fact, it was about as straightforward a love letter to the genre – written by someone who knows more than most – as anyone created all year. SW
18. Mr Mitch – Parallel Memories (Planet Mu)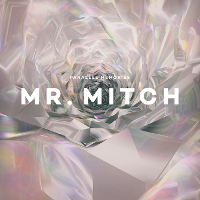 In a year where the flourishing instrumental grime scene has been noticed on a much wider scale, South Londoner Miles 'Mr Mitch' Mitchell has been a towering presence. As head of Gobstopper Records, Mitchell has been responsible for issuing records from Strict Face and Dark0, undoubtedly some of the strangest music you could classify as grime. His involvement in the Boxed night as a resident alongside Slackk, Murlo and Oil Gang means Mitchell has been in a position to foster and cultivate tracks that become scene anthems.
His signature to Planet Mu and the release of the debut Mr Mitch album Parallel Memories saw Mitchell grasp the chance to explore his minimalist, and heavily melodic style of grime in more detail. It was also driven by one of this year's more interesting album concepts based around Mitchell's apparent capacity to visualise "distorted situations" from his life when listening to his own music. Regardless of how much you invested in this narrative, Parallel Memories was an album that demanded repeat listens. Placed alongside efforts from Slackk and Yamaneko, Parallel Memories was evidence of the compelling directions the current wave of grime artists are beginning to take the genre. TP

17. Ena – Binaural (Samurai Horo)
The pitter-pattery dubstep sound Japanese producer Ena first put to his name to on the 7even Recordings label has, in 2014, morphed into something monstrous and unique but intriguingly unclassifiable. Helping Ena's Mothra-like productions gain greater exposure was Samurai Horo, the experimentally-geared sub-label of Geoff Presha's drum and bass operation Samurai Music. Horo released three Ena records this year, culminating in the mass output that was Binaural, two separate albums of music spread across CD and vinyl formats falling under the single banner.
Of the 26 productions that made it up the multi-format Binaural, it was the 12 from the experimentally inclined (more so than the CD) vinyl version that best encapsulates the left-of-field beat and foraging sound designs now synonymous with Ena. "If you listen to 10 recent Ena tunes it's like a summation of everything I think Horo should be," Geoff Presha told Juno Plus this year, and with Yu Asaeda's album for Samurai Horo being the label's first, Ena becomes central to a Geoff Presha's expanding project, exploring (and scrutinising) the greater reaches of drum and bass. JM
16. Vessel – Punish, Honey (Tri Angle Records)
"I wanted it to feel kind of disgusting, to feel slimy but also really seductive as well," Seb Gainsborough told Josh Hall about the making of Punish, Honey. "Like the best kind of sex that we don't like talking about." Unlike his debut, which was at times an introspective affair rooted in dub, the Bristol producer's second album had more in common with the British industrial music of the early '80s, with a cover suggesting a bondage-laced, fetish aesthetic. And like Gainsborough suggests, it's "kind of degrading".
Punish, Honey may not be discordantly lurid as Rashad Becker's Traditional Music Of Notional Species Vol I from last year, but Vessel's second full-length, it seems, was just as singular in its approach to production, with Gainsborough fashioning "incredibly crude wind instruments" out of bike frames and other scraps he found in skips around Bristol. The resulting nine-track album introduced a body of work furthering the dishevelled sound of Vessel which saw Gainsborough's unique aesthetic continue to morph and evolve into something he describes as "a lot weirder, and a lot sexier, and a lot more fucked up." JM
15. Objekt – Flatland (PAN)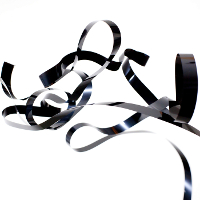 The shattering explosion of colour heard instantly on "Agnes Revenge" used to open Objekt's debut album is both a welcome and warning to the three-dimensional intensity of Flatland. The release of TJ Hertz's first full-length, minus blimps and stencils, was just as big an event for electronic music in 2014 alongside albums by Aphex Twin and The Bug. Opposed to long awaited returns, Objekt's much anticipated debut provided this year with a fresh, high velocity collection of club music experimentations, giving indication and inspiration to where younger, prodigious minds of electronic music are taking their respective styles.
Objekt's 11-track Flatland boldly contradicts what functional techno is all about, while in the process super-sizing its bass elements to create a body of work described by Scott Wilson as "intelligently jaw-dropping." Devoid of highbrow pretence, it sent Hertz's signature sound into overdrive. JM
14. Yamaneko – Pixel Wave Embrace (Local Action)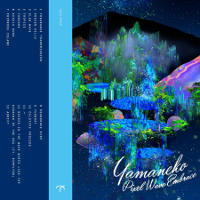 When Logos released Cold Mission last year, it felt like a gauntlet had been laid down to a new generation of producers to twist grime into the strangest shapes they could possibly imagine. While this year hasn't been short of tracks pushing things into ever more oblique places, Yamaneko's approach caught the imagination like no other. Rather than create impossible structures that sound like CGI models, Pixel Wave Embrace reduced grime to its barest essentials and flattened them out, creating an album of intricate miniatures comparable to the more delicate moments of the Actress canon.
It's this simplicity that makes Pixel Wave Embrace so remarkable. There may not be much variety in the number of tones used throughout, but track cascades over you like psychic ripples emanating from a Japanese zen garden. Grime might be a key influence, but if you've ever played a Japanese RPG from the '90s golden age you'll probably find Pixel Wave Embrace to be a nostalgia trip to the era of Final Fantasy VII also. Like Nobuo Uematsu's blissful soundtrack to that game, Pixel Wave Embrace is an album of incredible musicianship created with the barest of tools. SW
13. Low Jack – Garifuna Versions (L.I.E.S.)
The past 12 months have proved to be a year of successful reinvention for Philippe Hallais, the Parisian artist better known as Low Jack. Previously one half of Darabi with D.K., Hallais's re-emergence as Low Jack has seen him drift into interesting new avenues this year, finding like-minded souls in Antinote boss Quentin Vandewalle, Will Bankhead and L.I.E.S. founder Ron Morelli, delivering some excellent and quite original music. Of everything Hallais has put his name to this year it's his Garifuna Versions album for L.I.E.S. that still leaves the most lasting impression, perhaps because the concept driving it seemed quite surprising on the basis of prior Low Jack material.
If anything, the Slow Dance 12" issued by Get The Curse is more aligned to the common misconception of L.I.E.S. as a platform solely for raw house or mangled techno than this LP. It's down to the persuasive skills of Morelli that Garifuna Versions ever surfaced, with the music originally composed by Hallais solely for a performance based around reworked samples of the Garifuna people of Honduras sourced from the audio archives of Paris museum Quai Branly. With Morelli later invited to perform a similar live set by the museum, perhaps Hallais will return the favour and issue it on his own Editions Gravats label? TP
12. Vril – Torus (Forum)
Though Giegling released Kettenkarussell's melancholic Easy Listening and Edward's distinctly odd Into A Better Future, the Weimar collective's outstanding full-length this year was undoubtedly Torus by Vril. Issued via the Forum offshoot, Torus was aptly summed up by Scott Wilson as "spectrographically vivid" – not the type of language usually associated with the cold and desolate soundscapes of dub techno. It's this reason why Torus appealed to an audience unusually receptive to the never ending emptiness of sounds pioneered by Basic Channel, Echospace and others like them.
Marcel Dettmann's usage of the album's climactic "Torus XXXII" to close his Fabric 77 mix is a prime example of how the emotive side of Vril's dancefloor prerogative can be harnessed – this is also the second official Dettmann mix to feature the Giegling producer. The 'dub chord' may be central to Vril's productions, but they're produced in a way they uplift rather than mellow, and if you add a bit of rave, funk, pounding 909 drum sequences and other broken beat heaviness, you'll find, like we did, you're left with a unique body of work satisfying the dub head, but more to the point, hitting the spot for listeners normally hungry for a little more. JM
11. Klara Lewis – Ett (Editions Mego)
"She only works with field recordings, but it's not in a way you hear and feel as though they are field recordings," Peder Mannerfelt said of Klara Lewis in an interview with Juno Plus this year. Lewis is an emerging Swedish producer whose first official release and debut, Ett, arrived in quite high profile fashion via the revered Editions Mego label. The album expanded on the approach Lewis took with the self-titled EP issued through Bandcamp some two years ago, a release Lewis revealed to Juno Plus in a forthcoming feature originates from a teenage project done during her early audio visual studies.
Listening to the music alone and parallels can be made with the sounds of Vladislav Delay, Milton Bradley and Emptyset, and in a deserved rain of praise toward the end of 2014, Lewis drew plaudits from the BBC's Mary Anne Hobbs, who premiered two tracks from her follow up EP Msuic on 6 Music Recommends. What made Klara Lewis' Ett so special, however, was the way she caught the attention of hardened techno fans, noise heads, ambient and industrial junkies, by entering a world of visceral sound design through the academic backdoor of electronic music and performance art. JM
10. Millie & Andrea – Drop The Vowels (Modern Love)
There have been many words spilled over the past few years about the so-called "jungle revival," but people forget Miles Whittaker and Andy Stott did the same thing back in 2008 with their Millie and Andrea aliases. With Stott now a wildly successful solo artist and Whittaker's involvement in Demdike Stare bringing him an equal amount of plaudits, its unlikely anyone expected the pair to reunite for a collaborative album after the Millie and Andrea aliases had been dormant for four years.
Given the killer run of singles the pair had a few years back, it was uncertain just how relevant their sound would be to the album format, but it was pretty much the most enjoyable collection of straight club music this year; "Spectral Source", "Corrosive" and "Drop The Vowels" each tipped their hat to the '90s, but with a caked-on grit that felt more in line with the style both artists have been cultivating over the past few years. The sombre melody of "Stay Ugly" and Elgar-esque orchestral swells of closing track "Quay" brought the album a haunted air, bringing home just how strangely undead each of these tracks felt. The duo may have resurrected a pair of aliases, but Drop The Vowels felt equally like dance music revived through an arcane ritual. SW
9. Arca – Xen (Mute)
Arca's debut album arrived off the back of a not inconsiderable amount of hype. Following two EPs for UNO in 2012 the producer found himself called on by FKA Twigs and Kanye West to lend his production skills, while news that he had co-produced the forthcoming Björk album only added to the sense of anticipation. Approached as a debut album from some deity-like super-producer, Xen is bound to be a disappointment, but taken for what it is – a personal exploration of Ghersi's personal identity through sound – and Xen is one of the year's most rewarding listens.
Inspired by Ghersi's female alter ego of the same name, Xen can be a disjointed listen, but its evocative sound world is more imaginative as anything else created this year. Like Ghersi's early releases, Xen has its roots in hip hop, but the scale is much more broad, creating a tactile digital landscape filled with emotional nuance created by deftly plucked strings, chords bent strangely out of shape and beat structures that seem to curve in on themselves. Put simply, nobody made a world you wanted to step into and explore this year quite like Ghersi did with Xen. SW
8. Bing & Ruth – Tomorrow Was The Golden Age (RVNG Intl)
Was 2014 the "Year of Ambient"? It certainly felt like calmer sounds were more prevalent – or more welcome – this year, and offered a chance for respite from the endless thud of kick drums that engulfs anyone too consumed by the weekly techno 12" release schedule (i.e. us!). In terms of ambient palate cleansers, few albums performed the task as memorably as Tomorrow Was The Golden Age by Bing & Ruth, an unexpected delight and one of several highlights of the RVNG Intl release schedule.
Tomorrow Was The Golden Age was Bing & Ruth's third album, but the first chance for many to get swept up in the sound of the Yonkers collective lead by a beanie hat-clad pianist David Moore. Two upright bassists, two clarinetists, a cellist and a tape delay tech provided the backdrop for Moore's delicate and luxurious piano play as the album wistfully moved between moments of calming silence and captivating melody. The way that Tomorrow Was The Golden Age is sequenced was integral too, with the album feeling less like a collection of tracks and more one cohesive piece formed of subtle yet emotionally weighted movements. TP
7. Ital – Endgame (Planet Mu)
The evolution of Daniel Martin-McCormick into a fully-fledged techno producer has been one of the most interesting things to witness over the past few years. When he released his first single on 100% Silk as Ital, his move from being a member of Mi Ami to producer of strange house music made him one of the first of the current wave of producers coming to dance music from a rock or noise background. His pair of albums for Planet Mu in 2012 saw his style becoming ever more outlandish, combining fragments of pop with psychedelic techno structures. Along with several other producers, Martin-McCormick became lumped into the discourse around "outsider house", but last year's excellent single for Workshop showed that if anything his style was sleeker, cleaner and more sensual than many of his close peers.
While that single and his following solo effort for his revived Lovers Rock label hinted at where his sound would go next, it didn't prepare anyone for Endgame. While previous Ital albums were a jumble of competing ideas, Endgame focused on streamlining them into something more unified. The result was a techno suite whose pulse was rooted firmly in the club, but equally felt like it was creating a cocoon out of sensuous reverb and minimal textures, comparable to a synthesis of Terrence Dixon, Basic Channel and John Cage. Outsider or not, it doesn't matter any more: Endgame proved Martin-McCormick is a producer that needs to be taken seriously. SW
6. Neel – Phobos (Spectrum Spools)
When it came to conceptual albums this year none reached the interstellar depths of Neel's Phobos. Until now Giuseppe Tillieci was best known for his part in the Voices From The Lake collaboration or his expert skills as a mastering engineer. We can thank Spectrum Spools – a label that wholeheartedly embraced the Italian techno vibe this year with that Aquaplano Sessions reissue – for granting Neel the elevated platform his music deserves. Neel's debut opus is largely powered by Tillieci's apparent fascination with the cosmos, and in this case Mars. Phobos is one of the two Martian satellites orbiting the red planet and album opener, "Post Landing", certainly invokes the feeling of being somewhere desolate, but more to the point, alien.
Phobos we feel is best heard in the one sitting, with Neel guiding listeners through a "Storm In Stickney" (the largest crater on Phobos), the virgin terrain of Laputa Regio and other foreign fields called Kepler Dorsum. And it's nice to imagine the album's final movement, through shimmering synths and peaceful undertones, revealing a landscape we as human beings may never see. JM
5. Mo Kolours – Mo Kolours (One Handed Music)
Even months after it was first released, it's all too easy to launch into a barrage of superlatives when discussing this debut album from Mo Kolours. As this list suggests, we've been spoilt for quality albums this year but few of them capture a sound as distinctively as Mo Kolours, which offers a vivid and proper introduction into the kaleidoscopic, THC-addled world of Joseph Deenmamode. The half-English, half-Mauritian producer is no newcomer, having committed a trilogy of baked 12"s for One Handed Music over the past three years, and the potential Deenmamode showed on those was really topped on this sublimely unpredictable 18-track collection.
Styles are thrown down and discarded in favour of others with dizzying aplomb over its 33 minutes, and what would probably be a total mess in most hands actually works on Mo Kolours thanks to Deenmamode's talent as a beat-maker. His supreme skill for chopping drums, hand claps and other odd percussive sounds is complemented by eccentric subject matter and a multiplicity of strange samples and resulted in one of the year's most rewarding long player listens. TP
4. Gesloten Cirkel – Submit X (Murder Capital)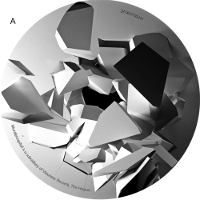 While Terrence Dixon's career came full circle with Theater Of A Confused Mind in 2014, it was a closed circle – or as they say in Dutch, "Gesloten Cirkel" – that took this year by storm, with an album fusing post punk and synth wave genres to a gristly patchwork of acid, techno and electro. With snares to pierce ears, "Zombiemachine" and "Zombiemachine Acid" provided 2014 with what we consider two of the chunkiest slabs of electro heard in recent memory.
What makes this album more than just another extension of Cybotron or Drexciya-inspired material is the feeling you could hear any of its tracks played before a band like recent Downwards' recruits Marshstepper in the crummy basement of a worn out rock venue, to the graffitied walls of Hamburg's acid-drenched Golden Pudel. Add some Bunker-sounding electronics to the mix, with a splash of undead horror and you get an unique mix of dirty-space-punk-techno, and as Richard Brophy wrote in his interview with the artist, "Submit X was one of the most anticipated – and is also one of the most acclaimed – works of 2014." JM
3. Shinichi Atobe – Butterfly Effect (DDS)
Until the release of Butterfly Effect, nobody was really even certain Shinichi Atobe existed. A Japanese artist responsible for a solitary single on Chain Reaction back in 2001, some assumed he was simply a better-known Basic Channel artist working under an alias, an erratum in the discography never to be revisited. Sean Canty and Miles Whittaker didn't think so, making it their mission to find Atobe and find out what he's been up to for the past decade. On finding him alive and well in Japan with a little help from Basic Channel, they discovered Atobe was sitting on a wealth of unreleased material even better than the original Chain Reaction 12".
Despite being formed out of tracks created at various points in the past few years, Butterfly Effect never feels like anything less than a fully-formed album. It might vary wildly in mood, from the dub techno of "Free Access Zone 1" through the irradiated synth dance of "Waste Land 1" and buoyant house of "Free Access Zone 5", but Atobe's distinctive signature was wrapped up in a collection of scratchy rhythms, delicate textures and curiously abstract structures. Every year there's an album that catches everyone completely by surprise, and with the first piano chord of the epic 11-minute title track, you knew you were listening to it. SW
2. Andy Stott – Faith In Strangers (Modern Love)
We were truly spoilt by Andy Stott in 2014; not content with serving up a masterclass in sputtering jungle alongside Miles Whittaker as Millie & Andrea, Stott delivered an end of year solo album in Faith In Strangers that proved his best work to date. Stott's experiments with abstract electronics across two EPs in 2011 memorably spawned the term 'knackered house', built upon to fine effect on 2012's Luxury Problems. Though that album was undeniably impressive, it still felt as if it retained a tangible grip on the rhythmic foundations of 4/4.
Faith In Strangers saw Stott thrillingly abandon this necessity and jump head first into the sonic abyss, hand in hand with Alison Skidmore whose contribution to the album should not be understated. Listen to Faith In Strangers and it's clear that working with his former piano teacher has coaxed new levels of excellence out of Stott. The notion of Andy Stott as a songwriter would have been dismissed out of hand two years ago, but Faith In Strangers demonstrates he now possesses that skill in abundance. The perfect balance between the suffocating Stottified sounds we have come to expect and moments of glistening delight such as the title track resulted in a truly memorable album. TP
1. Call Super – Suzi Ecto (Houndstooth)
Many trends in dance music have come and gone in the past few years, but Joseph Seaton is living proof that it's often better to steadfastly follow your own path. His music as Call Super has never really fit comfortably within any of the prevailing narratives of the past few years, be it the post-dubstep fallout, the recent obsession with bleak industrial sounds, the high-tech digital landscapes or even the disparate collection of producers making analogue house and techno. Slowly but surely, people have taken notice of Seaton's individual approach, one that sees techno not just as a way to create dance music, but to create vivid sonic collages.
Despite everything he'd prepared us for, his debut album Suzi Ecto came as a surprise. Though it is, as Seaton said at the time on Twitter, simply "techno", Suzi Ecto is nevertheless techno flipped on its head and turned inside out. It's as psychedelic as the music of Donato Dozzy, as inventive as Actress, as unfathomable as Oneohtrix Point Never, and yet it's like none of these artists at all. Like the richly textured artwork on the cover, Suzi Ecto sounds like an album painstakingly daubed with a combination of broad and tiny brushstrokes you want to inspect every detail of. Choosing the year's top album is never easy, but the craftsmanship displayed by Seaton on Suzi Ecto ensured this album stood out further than anything else. SW