Watch a documentary on Ariel Kalma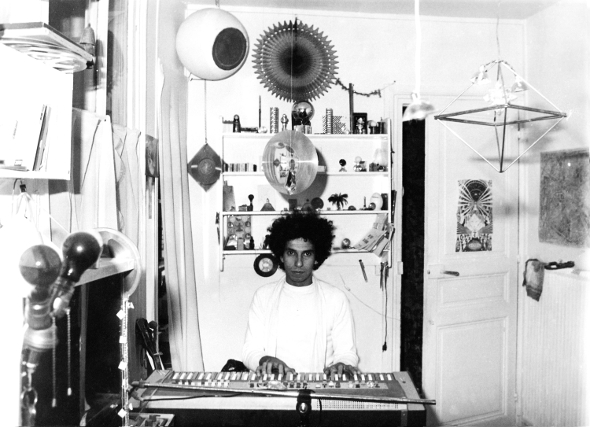 The subject of the recent An Evolutionary Music release on RVNG Intl is explored in this film by Matthew McGuigan.
Today we crowned RVNG Intl our label of the year, but as Tony Poland pointed out in his summation of the label's activities in 2014, it wasn't just for the music it released. While many labels create videos as an afterthought to help fertilise the content farm, RVNG has this year pushed the boundaries of what we should expect from the music video format in 2014 – Akihiko Taniguchi's hi-tech video for Holly Herndon "Chorus" and the powerful narrative at the heart of Jason Evans' video for The Body's "At The Mercy Of It All" particularly stand out.
Before signing off for the year, RVNG has issued one more video, this time a 23-minute documentary on Ariel Kalma, the subject of the label's most recent archival release. Directed by Matthew McGuigan, it features insight from Kalma himself on his life, inspirations and working practice, artistically shot in black and white, together with moments from Kalma's hypnotic musical catalogue.