DJ Spider & Marshallito enter the Nuclear Winter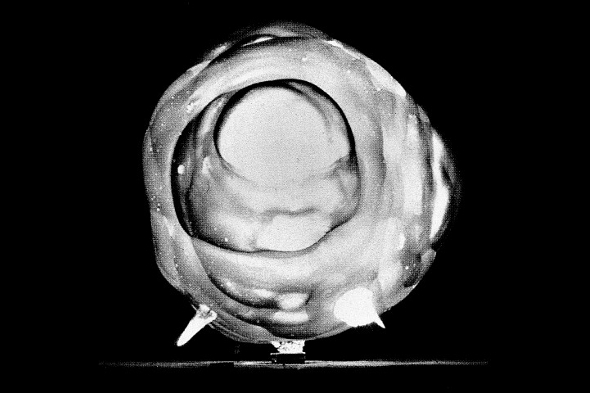 Take in a startling production from the duo's forthcoming return to The Trilogy Tapes.
When DJ Spider and Marshallito collude in the studio, the results are invariably some of the murkiest music committed to wax in the cause of pushing techno forward, with 2012's Infinite Potential 12″ for the latter's subBASS Sound System a particular favourite here. Outside of their work together for Marshallito's label, the pair have also pitched up on The Trilogy Tapes, and look set to grace Will Bankhead's label for a second time before the year is out.
"Nuclear Winter" is the first taste of the record, and you should expect to have your mind bent in new ways over the course of its six-minute duration. What begins as a typically grubby production from the pair quickly accrues startling qualities, in particular the mid-point breakdown into sampled pianos and African chants, executed in a manner that would make Four Tet green with envy.