Clone Classic Cuts looks to Allen Jovonn Armstrong
The forever digging Dutch label will reissue a selection of its favourite tracks by the sometimes overlooked underground house music icon.
Since 2006 the Clone Classic Cuts label has been a reliable outlet for reissuing, packaging and re-releasing vintage electro, Italo and house music from some of the genre's most respected artists. Names to grace the label so far include Mike Dunn, Dopplereffekt, Unit Moebius and Fred Ventura, with the label's most involved string of releases coming through a four-part Drexciya reissue series. The well informed Clone now turns to New York underground house music legend Allen Jovonn Armstrong, aka Jovonn, plucking its favourite selections from the Brooklyn native's now defunct and short-lived Goldtone Records for a compilation appropriately titled Goldtones.
Jovonn was an early proponent of New York and Jersey club house, breaking through in 1990 when his debut record, Turn And Run Away 'Running', released on Warner Bros, reached number 10 on the Billboard chart. Still an active producer today, Jovonn's productions (after the end of his Goldtone label, 1991-1994) eventually crossed the Atlantic with 12″s turning up on European labels like Distance, Coco Soul and Estereo, and with important labels of house music's heyday like NuGroove, Nervous, Freeze, Strictly Rhythm and Henry Street Music dominating the airwaves back in the day, Jovonn's original music is sometimes considered overlooked.
In 2010 the American teamed up with Parisan house-phile DJ Deep for the Back In The Dark 12″ on the Clone Club Cuts label, and now the Rotterdam operation welcomes him back into its ranks by exhuming 12 of its favourite Jovonn cuts from the Goldtone Records catalogue for a repressing on "fresh clean high quality vinyl." Remastered by Alden Tyrell, a proud Clone Classic Cuts press release reads: "More then 20 years after their original release dates these tunes are still very relevant and stand for many things we love about house music." Get a taste of what to expect from one side of the 2×12″ release below.
Clone Classic Cuts will release Jovonn's Goldtones across vinyl and CD formats throughout November.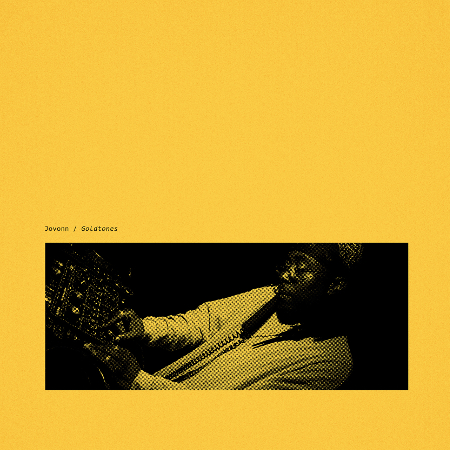 Tracklisting:
A1. Flutes 165th Street Mix
A2. It's Gonna Be Alright (Be Smoove Dub)
B1. Nite Roads
B2. Be Free (Vocal Mix)
C1. Back to NY/NJ
C2. Don't Wanna Let U Go
D1. Crying Strings
D2. Back to House (Jovonn's Classic Goldhouse Mix)
E1. Erson's Keys
E2. Where Did House Go (Did Goldhouse Mix)
F1. N.Y.N.J.
F2. Pianos of Gold (Goldhouse EP)