The Cyclist returns with Flourish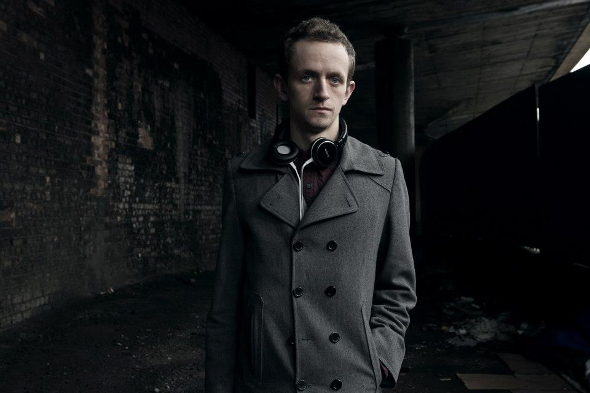 The Irish producer will release his second album on Dublin's All City label in November.
Andrew Morrison first debuted his tape-saturated electronics as The Cyclist in 2011 with the Bending Brass cassette on Crash Symbols, but came to wider attention with the release of last year's excellent Bones In Motion album on the Stones Throw affiliated Leaving Records. Since then Morrison has diverted some of his creative energies into the more dance floor-focused Buz Ludzha project, which debuted on Dublin's All City label earlier this year with a 12″ of "distorted '80s house" called Love Repetitive Rhythmics .
Morrison's next release will see him continue to develop his relationship with All City and return to The Cyclist alias with his second album. Entitled Flourish, the seven-track album is described by the Dublin record label as a more accomplished set of "pure pedal power" that builds on the sound that Morrison established with Bones In Motion. An All City press release goes on to to state the album "may fit into a lot of genres but doesn't fully belong in any", calling the seven tracks "lo-fi but not cheap, D.I.Y but not primitive, dancey but not clubby, 4-4 but not straight".
All City will release Flourish by The Cylist on November 10.
Tracklisting:
1. Ripples Through Ice
2. Breathless
3. Sand Dunes
4. Break Through
5. Daisy Spirals
6. Flourish
7. Tape Grunge Rave