Reagenz explore The Periodic Table

A live LP from Move D and Jonah Sharp forms the first album project from The Bunker New York.
Regular readers of Juno Plus will no doubt be familiar with the impressive steps Bryan Kasenic and company have made since The Bunker New York expanded its remit from NYC's premier platform for techno nights into a fully-fledged record label. Inaugurated by Leisure Muffin, subsequent releases on The Bunker New York have been a mixture of the established (Voices From The Lake, Atom™ and Marco Shuttle) and less heralded local acts such as Clay Wilson, Løt.te and Zemi 17. What's given the label's output a narrative bind however is the historical connection to the club and sense of wider community, an approach that continues with the news of the first album project from the imprint.
The Periodic Table welcomes Reagenz pair Dave Moufang and Jonah Sharp into The Bunker fold, with the triple LP the celebrated duo's third album and first in some five years after reforming back in 2009 to issue the Playtime LP on Workshop. Set to arrive some 20 years after Moufang and Sharp first collaborated as Reagenz, the six-track album consists entirely of live material from the pair's hardware-heavy performance at The Bunker New York's tenth anniversary party at Public Assembly, Brooklyn, in January 2013.
A understandably excitable press release from the label quotes Sharp as stating he considers The Periodic Table "a live album that captured the essence of the show. The two-and-a-half hour show was edited down to 70 minutes or so. The hard bit was selecting chunks to use." A healthy 12-minute preview below should offer a hint at what to expect from the upcoming album before it drops in November.
The Bunker New York will release The Periodic Table by Reagenz in 3LP format on November 10.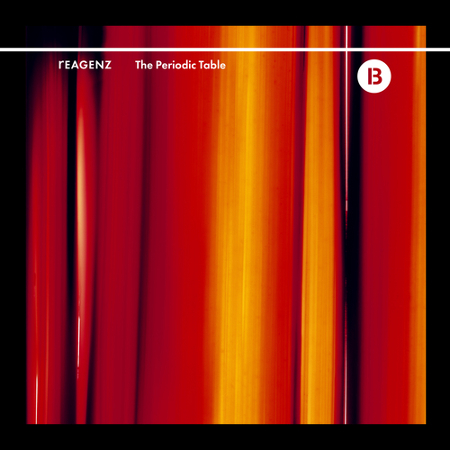 Tracklisting:
A: Si
B: Tc
C: Au
D: Ge
E: Co
F: Db
Header image courtesy of Ron Ison