FORMA resurface on The Bunker New York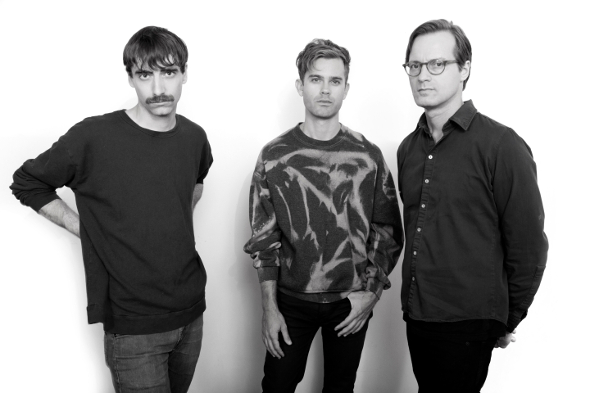 The improvisational Brooklyn trio are next on the blossoming label with the Cool Haptics single.
There seems to be a story of varying magnitude attached with the announcement of every new release on Bryan Kasenic's propering Bunker New York label, and this is certainly the case with their ninth 12″ which comes courtesy of local act FORMA. Spectrum Spools fans will be more than familiar with the work of group thanks to the two albums the trio released through John Elliott's label between 2011 and 2012. FORMA's mischievous brand of synth-based music took on a more percussive lean with the second album On/Off, and suggested the three were open to exploring a more floor-focused sound.
Now operating with John Also Bennett in place of founding member Sophie Lam, FORMA's arrival on The Bunker New York comes after the label took in one of the group's celebrated improvised performances at their Bushwick space, The Schoolhouse. After the show, unnamed members of the group revealed to Kasenic they had been working on music which didn't fit the album format they had previously specialised in. The tone was more suited to the dancefloor and two of these tracks now feature on the forthcoming Cool Haptics 12″.
Described quite unequivocally as, "two epic 15 minute tracks of blissed out kosmische techno", the below previews will probably not convey the full impact of FORMA's music but should offer a hint. Those lucky enough to be attending this weekend's inaugural Sustain-Release festival in upstate NY should look out for FORMA's performance at The Bunker New York Showcase.
The Bunker New York will release Cool Haptics by FORMA on October 20.
Tracklisting:
A1. Cool Haptics
B1. Cloud Pillar
Header image courtesy of Seze Devres