Low Jack in the mix for Dimension Series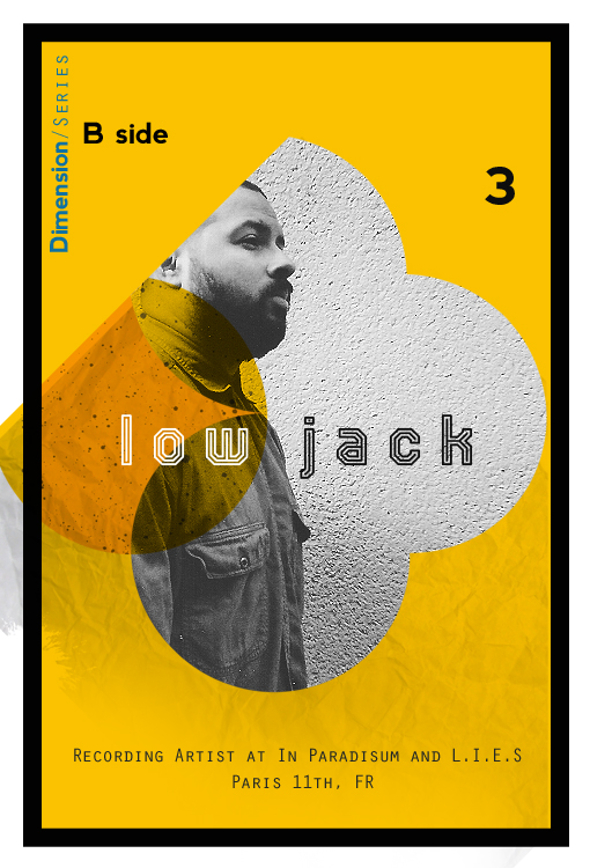 Listen to an all-French music mix from the Paris-based L.I.E.S. and In Paradisum affiliate.
Inaugurated last year, the Dimension Series is an intriguing concept-based mix series from Tijuana label Static Disco, inviting a diverse cast of DJs, music journalists, producers, founders and co-founders of labels to contribute mixes that attempt to "clarify and expand the vision of electronic music". Spread across seven A-side mixes and 7 B-side mixes, last year's edition took in selections from Aurora Halal, Juju & Jordash, White Visitation, Fabric label manager Leo Belchetz and Marcos Cabral.
The 2014 edition started last week and has already seen mixes from Mule Musiq founder Toshiya Kawasaki, spiky techno expert Chris SSG, Opal Tapes boss Bish and Firecracker Recordings artists House Of Traps. Today saw the unveiling of a mix from Parisian producer Low Jack which is "100% shit from France," and includes tracks from Antinote artists Stephane Laporte and Iueke, In Paradisum's Somaticae, and Odd Frequencies talent 45 ACP along with less familiar names such as Femminielli Noir, December, Accem Myoni, B-Ball Joints, and Six In The Morning. You can grab the mix from the Dimension Series site here, and look out for a mix from our own editor Tony Poland later in the week.