Beatrice Dillon does the Blues Dance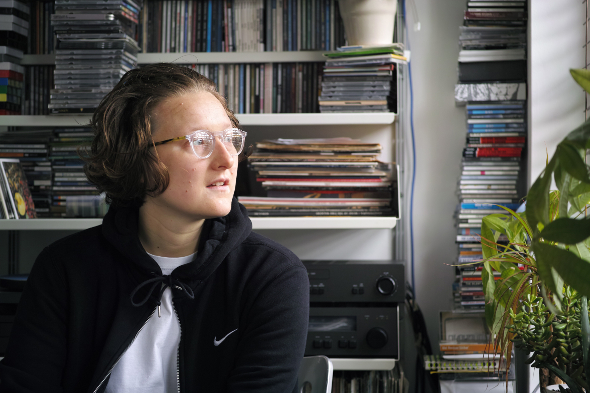 Where To Now? have tapped the London-based musician for a cassette release due out later this month – listen to a track now. 
We have The Trilogy Tapes to thank for alerting us to the work of London-based composer and musician Beatrice Dillon, who was responsible for selecting last year's Folkways 2 cassette release for Will Bankhead's label. Currently holding down a wonderful Resonance FM show that slips between the likes of Lewis, Sun Ra and Omar S, Dillon's profile as a musician is set to grow this year with the release of Studies I-XVII for Samplers and Percussion, an album of short percussive studies completed with regular collaborator Rupert Clervaux due on the Snow Dog Records label.
Before the release of that, Dillon will grace the increasingly impressive Where To Now? label with Blues Dances, a seven-track cassette of original compositions due out later this month. As a taste of what to expect the label have slipped out a full stream of "Carrier And Mask," which one Juno Plus employee coined quite fittingly as "sounding like SND if they went lo-fi".