Novation unveils Launch Control XL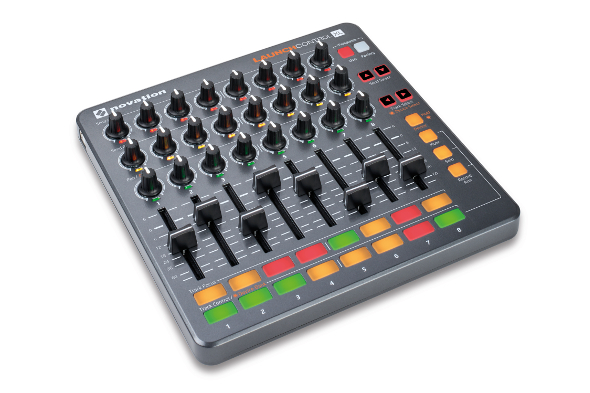 Novation reveals what it describes as the "ultimate mixer, effect and instrument controller for Ableton Live."
Since Novation introduced the Launchpad back in 2009 as an affordable grid controller primarily for use with Ableton Live, the company's range of similarly compact devices has multiplied, with miniature versions of the Launchpad and Launchkey controllers revealed last year alongside the compact Launch Control unit. Designed as a partner for the Launchpad, designed to trigger clips and samples, the Launch Control featured 16 assignable knobs and eight pads for the manipulation of mixers, instruments and effects, expanding the concept into a much fuller system of modular controllers.
Novation has now revealed details of a new sibling for the Launch Control, called the Launch Control XL. As its name suggests, the XL is an expanded version of the Launch Control, featuring 24 LED-enhanced knobs, eight 60mm faders and 16 multi-colour buttons. Much like its predecessor, the XL is designed to be used in tandem with the Launchpad, and integrates with Ableton Live straight out of the box.The inclusion of a software editor also allows users to design their own templates and affect the colours displayed by the knobs. Those wishing to see the unit in action can do so in the demo video below.
Novation will release the Launch Control XL on July 29 at a price of £159.99.