Szare are responsible for not just one but two of this year's most impressive techno albums but leave behind them a trail of mixed messages aimed to misinform and confuse. Richard Brophy attempts to decode their fertile imagination. 
For Jack Coulton and Andrew Diaczuk, it started with a series of numbers or, to be more precise, the sequence 19.26.1.18.5. It was under this guise that the producers now more widely known as Szare started to release music back in 2009. For an act that doesn't embrace promotion or social media, Horizontal Ground, and later its sister label Frozen Border, provided the perfect platform. As they explain, the connection happened by chance.
"We weren't close [to the label], we just sent a demo after hearing HG01. It was quite weird because the one tune we sent was the only tune we had ever made, and they responded with 'do you have a B-side for this?'"
It was a fortuitous start for Szare. The demo turned into Horizontal Ground 02, the second release on the label in 2009, two servings of heads down, purist techno grooves and then a follow up, the more atmospheric Horizontal Ground 04, a year later. The duo's music and approach was in keeping not just with Horizontal Ground but reflected a wider tendency in techno towards anonymity. It had some echoes to original white label culture, but more importantly, when it emerged, it sounded and felt so fresh compared to the ket-induced, sunglasses-indoors brand of mnml that many once credible techno labels and producers had succumbed to. Did it feel exciting to be part of a group of exciting new purist labels?
"The anti-ego ethos of putting out music anonymously was always very attractive, this idea that the label was more important than the artist, or at least, communicated more to the consumer than the name of the artist, who was merely a manufacturer of tools for use by adequately trained DJs," they answer together by email.
"It was, quite paradoxically, artistically liberating to work within a more rigid framework and abide by its rules, without having any idea of the historical context within the 'scene'. I'd say to a certain extent we still try and adhere to some of those values and prefer to remain somewhat 'low-key'. Giving out erroneous or contradictory information is all part of that – any consistent or reliable image of Szare would not only be boring, it would give listeners some sort of framework in which to place us, essentially murdering us with their assumptions," they add in unison.
To support their quest to misinform and confuse, Szare are sketchy about their backgrounds. While they are both originally from the Manchester area, they claim that Szare has "at times operated from other places, namely Toronto, New York, Los Angeles, Turin and Derbyshire" and add apropos of nothing that "we have never set foot in Birmingham, nor will we, too many broken promises, and too many broken dreams".
They also stray into the realms of the ridiculous when explaining how they started making music together.
"We decided to make that first tune [for Horizontal Ground] because Andrew had just been made unemployed and was at that time fascinated with the central heating system in his flat, which was particularly audible in his room," Jack explains. "With a microphone, a jug of tap water, two glasses and a coin, the music was born. Unfortunately that doesn't come through on the record."
Soon after their initial releases 19.26.1.18.5 morphed into Szare. This development they claim was at the behest of the label, but they point out that it coincided with them becoming confident as producers. It was under the Szare banner that they shifted into a stepping sound with Volya on Bristol label Idle Hands and the excellent dub textures, atmospheric house and tribal techno for 2012's excellent Our People Need Social Housing on Deep Moves.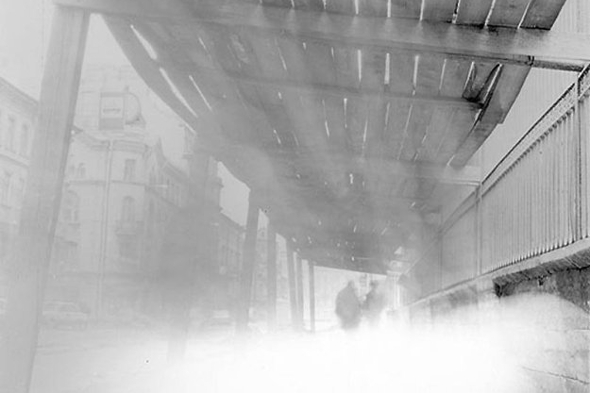 So where did their name come from?
"Szare means "grey" in Polish, though there is some controversy about the origins of the name," they claim. "Some sources say Szare was originally short for "Szare Szeregi", the military wing of the Polish Scouts in the Second World War. Others say Szare is short for "Szare mydło", which is Polish for Savon de Marseilles, a traditional soap made from vegetable oils. Yet others report that "Szare" is Hungarian, and means "this shit". Nobody can be certain," they say.
In spite of the name change, not much else sounded different in Szare's world. They continued to release music informed both by classic purist sounds and contemporary bass and percussive influences, and returned to Horizontal Ground in 2012 for the label's eleventh release, the grandly titled but sonically introverted Arcane Rhythm Structures Excavated and Remodelled By Hand. Since then, there hasn't been much activity from Szare or from the hand-stamped labels that released anonymous, purist music. In the past few years, techno has gone through a strange transition and has splintered into a number of sub-groups. In one corner there are former and current noiseniks trying their hand at dance floor rhythms, while elsewhere, established artists like Regis and Silent Servant are experimenting with new wave/post-punk influences. Then there's the shift towards abstract, industrial techno – depending on whom you're listening to, it's truly exhilarating or about as entertaining as watching paint dry.
"You're right, the no wave/industrial boomerang – essentially, artists old enough to have at least a vague memory of the '80s – came back with a thwack of reverb, but it would be tempting to draw some sort of nostalgic narrative of reminiscence for a time when people were slightly less tepid and docile, politically speaking," they say. "There's nothing inherently wrong with that sound, but it's hard to tell where homage ends and parody begins."
What's refreshing about Szare is that they don't take their work too seriously and are as critical of it as they are of other producers. "Frankly I think we are guilty of our fair share of derivative, worthless rubbish," says Jack. "Sometimes it happens, and I think you have to admit that. The A-side on HG02 for example: absolutely not a single original idea in the song, not one. Likewise the A-side of HG08, HG011, and some of the music we've done for other labels. I wouldn't dream of playing it to my grandchildren, it's like that tattoo you got of your girlfriend's name at 16 after a drunken night with your only mutual friend, only to realise later that her accent was grating and her taste in shoes was less than impeccable." Despite this, Jack states they always make an effort to do their own thing, "and by and large I think we do, though we're still into the idea of making stripped back drum tracks for DJs, a world which is very much defined by imitation and theft," he admits.
Despite this self-effacing attitude, the duo have persevered and have just put out their debut album, Lost Shapes, on Frozen Border, Horizontal Ground's sister stamp. It's not a straightforward techno album by any stretch; Lost Shapes is a vinyl release and is accompanied by a CD, Carved in Those Dancing Gravestones. The vinyl sees Szare do what they excel at, fusing stripped back techno grooves with dubby basslines, stepping rhythms and tribal drums. At times, it's redolent of the early Horizontal Ground records – check the foreboding synths and metallic pulses of "Meet You" – while the percussive, sample-heavy steppers "Belt of Rule" and "Weird Sister" are closer to their Idle Hands and Horizontal Ground 12″ releases as Szare. "Leaden Sky" sees them tie both approaches together in a hyperactive, rolling tribal groove, while "Knives of Sinai" rounds off Lost Shapes with brutal bass tones, dense drums and chilling synth tones. They explain that the vinyl release was not the result of a deliberate process.
"It is a series of tracks submitted over the course of a year to the label. The label suggested at some point that these tracks be put out on a double pack. It could be seen as two EPs," they say adding the somewhat bizarre explanation that "the first is more playful and carefree, essentially trying to flirt with your recently divorced sister right in front of you, while the second is your reaction when your sister tells you that we never returned her phone call after a one-night stand, and we may even have stolen the watch which your Nan left her. You can't be sure though because she's always losing things. But you're mad all the same."
Despite this offbeat explanation, Lost Shapes is very much business as usual. When asked if it does see them edge closer to the stepping sound explored on the Idle Hands record, they claim that "in a way, nothing has changed".
"We were interested in making this kind of stuff before the first Horizontal Ground release and we don't necessarily make a distinction. We're just trying to make music that we can mix with other records in our collection. Sometimes it's quite hard to make music with a 4/4 kick drum because the idea has to be better; sonically it needs to have that hypnotic quality where the same loop can be played for hours and not become boring, which is so hard to do. It does seem easier or more natural at times to play with kick patterns, but that presents the additional challenge of giving the rhythm the same forward propulsion you get with 4/4," they explain, adding that the vinyl release is explicitly tailored for DJs.
"From a DJ perspective, you want stuff for the dance floor on vinyl. Experimental or beatless stuff on techno albums sometimes feels like it's a bit lost or has been shoehorned in. This obviously isn't always the case but it's quite hard to pull off. Mixes and podcasts often fulfil the need for "headphone music", much better than techno albums designed for the same purpose, or more often than not, what you end up with on a techno album is a compromise between the two. I guess we just thought it would be easier to separate the two, a couple of 12″s for the satchel and something else for those miserable train journeys between Warrington Central and well anywhere, really," they feel.
It's unusual to release two albums at the same time, and given that Szare's main constituents are DJs and vinyl buyers, there is the possibility that the CD, which is being sold with the vinyl, may end up being overlooked. Is this something that concerns them?
"A little. The scene/industry is still built on the fetishisation of vinyl, which serves a very important function because it requires a commitment from the label and the consumer, therefore helping to circumvent a lot of mediocre output. It is tempting with digital to just to put out loads of stuff. I think perversely, we ended up spending more time on the CD as it kept mutating. Trimming the fat, so to speak. People may pay much more attention to the vinyl, but that's probably the way it should be. It's designed for group listening experiences, for DJs to play in clubs. We'll still be happy if a handful of people have rewarding personal experiences on headphones listening to the album," they say.
It would be a pity if it were overlooked as Carved in Those Dancing Gravestones is the result of a detailed process and is rich in concept. Laden with samples from international radio stations, or, as Szare prefer to say, "the radio stations run by-and-for international agents of espionage to transmit coded messages", it moves from fuzzy ambient into Middle Eastern chants and drones into gamelan rhythms and revisits the 'world dance' of Transglobal Underground before plunging the listener into mesmerising, extended deep house jams. It's a vivid assembly of sounds and influences. The duo has intimated before to Juno Plus that Carved in Those Dancing Gravestones is their 'real' debut album. Is this because it afforded them greater scope to experiment?
"Yes. When we knew how the package would be released we decided to create something with a more narrative thrust. Half of what we make is not really suitable for mixable six-minute tracks so it presented an opportunity to put this stuff out, rather than invent a new alias for drone music or really overblown, grandiose techno," they explain.
There is also a backstory to Carved in Those Dancing Gravestones that reveals the duo's fertile imagination and which could easily form the basis of a film script.
"The story begins on Cerro Uritorco, a mountain in Córdoba Province, Argentina. Unidentifed objects from space, mostly just meteorites, are known to have landed there in 1934. One particular meteorite was notable for its composition, which was beyond exotic: We are talking about a lump of previously-unknown Platinum group isotopes, essentially priceless," Szare recount.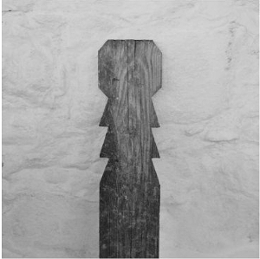 "The people who found this rock, a group of miners, quickly sold it on to a German farmer, who in turn arranged for its passage back to Germany by zeppelin, where it might be studied in more detail. However, word quickly spread through the upper echelons of European society, indeed, to the halls of Buckingham Palace, which a rock worth half of China was in the possession of the farmer's brother. It was duly taken from him, and though he tried to warn his brother back in Argentina, the whole family were suppressed. Kerin Mannesmann, the only female member of staff on board the regular Recife-Frankfurt zeppelin line, may have given instructions to the team of secret police agents sent to Córdoba. Back in Germany, scientists planned to begin experiments on the isotopes to test their potential for military and industrial application, but comrades of the German anarchist Erich Mühsam, who had recently been murdered, caught wind of the whole affair, and planned an attack. In a cycle of conspiracy and plot, the scientists were forewarned, and had the rock transferred to Zürich, where in all likelihood it was stolen by unknown Swiss bankers during the chaos of 1945," they say, adding the punchline that "all that being said, not a single word is true. Well, maybe seven or eight, but not more."
Despite the tongue in cheek explanation, it is true that the CD was the culmination of a painstaking process. It started off as a recorded live set and Szare kept editing it and adding extra layers and samples over the course of a year. Much of the recording work was carried out in what Jack describes as a "toxic, industrial wasteland in Salford", which the duo rechristened "Shabby Road".
As Jack explains: "To access this studio you had to walk through a breakers yard where luminous pools of liquid trash were permanently on fire. At times, you'd have to go and piss on the bonfire (no plumbing inside obviously) and a giant mechanical dinosaur would be picking up old cars and crushing them. In general the environment was very hostile, and it felt quite appropriate to be making the sort of music which expresses dark anguish, akin to the feeling of being cut up by a young driver with a "P" plate. Despite Jack's attempts to distil the finished product from his Alpine Redoubt, this element of chaos was insurmountable. Literally dozens of paracetamol were required to get through it" Andrew adds obtusely.
While Lost Shapes focuses on the dance floor sound they are know for, Carved in Those Dancing Gravestones is certainly one of the most ambitious electronic music releases of the past year. Was it an unwitting reaction against the waves of unimaginative techno that followed in the wake of labels like Horizontal Ground and Frozen Border?
"It's possible that we've gone in the opposite direction for reasons previously stated regarding the fallout from the proliferation of gloomy hand-stamped techno. That said, we're probably naturally drawn to it having been into dubstep in the past, and we still listen to a lot of grime," they explain. "There are still people like Peverelist – what he's doing feels truer to the essence of techno. Of course there are a lot of producers doing boring stuff, but the namecheck game leads one inevitably to the Mandys and Simons of this world, so we'll leave it there," Szare explain diplomatically. For an act whose debut album encompasses tight dance floor techno and expansive concepts, it's clear that music-making is not a numbers game for Szare.
Interview by Richard Brophy