Deep Sound Channel resurfaces with Mike Parker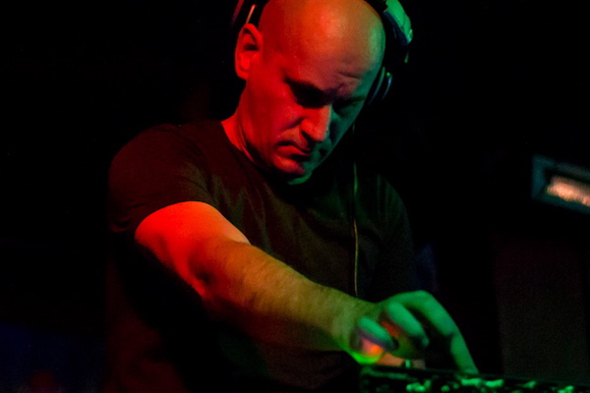 The Geophone boss is next in line to grace Shipwrec's techno-focused offshoot with Modulation Cave.
Since its emergence in 2010, The Nijmegen-based Shipwrec has craftily chiselled a space for itself amongst the bustle of labels transmitting from the Netherlands, showing a commitment to release music from under the radar Dutch artists like Funckarma and Maarten van der Vleuten. It's fair to say we've become increasingly swayed by Shipwrec's output in recent times, with that commitment to Dutch artists still very much evident, but complemented by the occasional dalliance with like-minded musicians from elsewhere such as DMX Krew or The Exaltics.
Shipwrec's remit was expanded late last year with the establishment of a low key techno-focused sub-label called Deep Sound Channel which launched with material from local Nijmegen collective ARC# and has gone on to issue work from Darko Esser's Tripeo project, Dasha Rush and Alien Rain (aka Milton Bradley). Next month sees perhaps the most high profile release yet from Deep Sound Channel with the arrival of Modulation Cave, a two track 12″ of twisted analogue frequencies from decorated techno producer and Fine Art lecturer Mike Parker. If you are familiar with the swarming, dense techno Parker has released for Prologue, Mote Evolver and his own Geophone label, you will be aware of what to expect from the forthcoming Modulation Cave; those unfamiliar can check out a preview of both tracks below.
Deep Sound Channel will release Modulation Cave by Mike Parker on July 28.
Tracklisting:
A1. Modulation Cave 1
B1. Modulation Cave 2