Dekmantel Festival 2014 announces final artist additions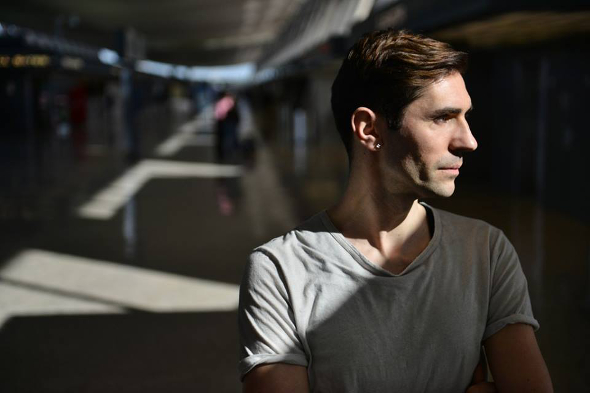 Magic Mountain High, Traxx, Space Dimension Controller, Ben UFO and Martyn's live collaboration with Inga Copeland are just some of the names announced for Dekmantel Festival's final roll call.
Even though Dekmantel Festival is still technically only one year old it has almost over night earned a reputation as one of the most passionately curated festivals in Europe. Mixing things up this year Dekmantel brags back-to-back sets from techno legends like Marcel Dettmann & Luke Slater and Ben Klock & Ryan Elliott, while Efdemin will thread his streamlined house selections between some muscular Marcel Fengler cuts, Steffi & Answer Code Request will go toe-to-toe as will known DJ-mates Kyle Hall and Jay Daniel.
There's been no more additional double headers announced in this second bill of artists but Move D and Dekmantel darlings Juju & Jordash will become Magic Mountain High for that celebrated live show. The Mood Hut collective will turn up with Pender Street Steppers & Hashman Deejay, then of course there's Optimo and Âme, while the most intriguing inclusion of this announcement is vocalist Inga Copeland's addition to Martyn's live show, whose collaboration with the 3024 chief can be read about in our interview published on Monday.
Other DJs of esteemed pedigree include Ben UFO, Mr Ties and recent Juno Plus podcaster Braiden, while DVS1, Rivet and the wonderfully outspoken Traxx, also known for their dexterity behind the decks, will be on show too. Of the more experimental acts booked, Jameszoo will provide some future free jazz to a house and techno heavy line up, while local Dutch support comes from Rush Hour boss Antal – responsible for issuing two Rush Hour releases of fellow announced DJ William Kouam Djoko – while Boris Werner fresh off the back of his Acid Casino 12″ on Tom Trago Voyage Direct label rounds out the last of names alongside Steve Rachmad who will perform as Sterac, and Benny Rodrigues.
Additionally, to help fuel the excitement leading up to the festival, Dekmantel have produced a second Sole Selectors mini-documentary this time profiling Mr Ties (after their first installment with Rush Hour boss Antal) which you can view below. Dekmantel Festival's full line up announcement can be viewed at the official Dekmantel Festival site where you can also buy tickets for the event with a weekend pass priced at €105.
Lineup additions in full:
Âme (live)
DVS1
Martyn Feat. Inga Copeland (live)
Magic Mountain High Feat. Move D, Juju & Jordash (live)
Space Dimension Controller
Sterac Aka Steve Rachmad
Ben UFO
Optimo
Traxx
Mr Ties
Benny Rodrigues
Mood Hut Feat. Pender Street Steppers & Hashman Deejay
Jameszoo
Antal
Boris Werner
William Kouam Djoko
Rivet
Melon
Braiden
Robert Bergman