Best reissues and archival releases: May
Material from Kerry Leimer, Jon Hassell, Joan Bibiloni, library music from Public Information and an in-depth look at Scottish minimal synth feature in the round-up of May's best reissues and archival releases.
If there's one thing that this month's selection of reissues has demonstrated, it's that most of the large scale projects from labels like Music From Memory and RVNG Intl have proved much more interesting as albums than a lot of new albums this year. We're yet to reach the year's halfway point, and things could well change, but it feels like a lot more effort is being put into presentation and curation with current archive projects than many artists are into their own debut albums, as each of this month's selections ably demonstrates.
Various Artists – The Official Guide to Scottish Minimal Synth 1979 – 1983 (Vinyl On Demand)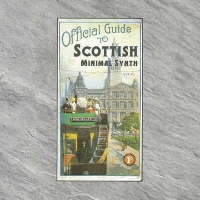 Despite the music on this extensive box set from Vinyl On Demand just predating my birth, I must confess that as a Scotsman myself, I was completely unaware of any real kind of minimal synth scene to have been operational in the country at any point. The reason becomes more apparent when you investigate the release notes, which reveal that the music collected is in fact all based around the work of one man. Operational in the early '80s, Alistair Robertson was responsible for a number of solo and collaborative aliases which are all represented here, which encompass aliases and acts like The Written Text, DC3, Al Robertson, The Klingons, 100% Man Made Fibre, and Inter City Static. It's something that makes the title either highly misleading or knowingly tongue-in-cheek, but he was the central figure for Scottish music of this type, running the Synthetic Tapes label which put out much of this material.
There's a staggering amount of material collected on The Official Guide to Scottish Minimal Synth 1979 – 1983, but they all feel connected by a distinct aesthetic to them, with the kind of fuzzy, distorted synth textures that are much less angular than most typical minimal synth acts – the best contemporary analogy would be the odd pulsations of L.I.E.S. artist Jahiliyya Fields doing post-punk. Dick Tracy's Wrist Radio is perhaps the most audibly Caledonian act here, with the kind of wry delivery you'd expect from Orange Juice or even the kind of outsider pop Franz Ferdinand would go on to make over 20 years later; only 100% Man Made Fibre and Inner City Static seem to be more aligned with the classic minimal synth template, but even in those cases the music's poppier qualities are obscured with underlying experimental structures. There might be a lot of material to wade through here, but it's all incredibly rewarding, and quite fascinating.
Listen/buy vinyl
Joan Bibiloni – El Sur (Music From Memory)
Music From Memory has only released two retrospectives so far, but the Amsterdam-based label run by the team behind the city's Redlight Records store has already established itself as a must-check label on the basis of its distinct curatorial and artistic direction. After looking at the synth funk romance of Rhode Island artist Leon Lowman and the ambient compositions of Venetian composer Gigi Masin on previous projects, the label here looks at the mid-80s work of Mallorcan musician Joan Bibiloni, an artist who went from making contemporary jazz fusion to experimenting widely with tape loops, drum computers and synthesisers.
There were of course plenty of musicians working in this period who made similar experiments using what was then new hardware (the Kerry Leimer retrospective also covered this month being a case in point), but the music covered on El Sur is far from the tape experiments the tools used might suggest. The tracks on El Sur are largely split between a number of tracks of funk-leaning '80s pop which wouldn't have sounded out of place on the Billboard 100 in the mid '80s, and another selection whose combination of delicate synth textures and skeletal instrumentation provide some panoramic Balearic moments comparable to the music Quiet Village would go on to make decades later. It's got some stranger moments too – "El Salto Del Martin" takes things into Reich-inspired minimal territory, and the spoken word avant-lounge of "Una Vida Llarga I Tranquila II" is more New York no wave than Balearica, but as with Music from Memory's previous outings, it's the sheer polish of these tracks that holds everything together.
Listen/buy vinyl
K. Leimer – A Period Of Review: 1975 – 1983 (RVNG Intl)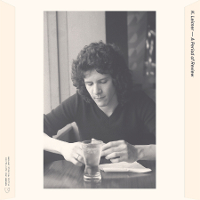 Although the Seattle-based subject of RVNG Intl's latest archival project is known to his friends and family as Kerry Leimer, for musical purposes he goes by the name K. Leimer, supposedly an homage to Josef K, the doomed lead protaganist from Franz Kafka's classic novel The Trial. Given the origins of his moniker you might expect Leimer's music to have some of the paranoid qualities of the classic novel, but it's actually one of the month's most soothing collections of material, encompassing some 30 tracks of tape loops and synth sketches. Leimer was inspired in his youth by Can, Neu! Faust and Cluster, so it's perhaps no surprise that A Period Of Review: 1975 – 1983 is such a sedate collection of material, owing a great deal to that fertile period of experimentation in kosmische and Krautrock.
Despite having operated the Palace Of Lights label since the '70s, and still being active today, you'd be forgiven for not having heard of Leimer, but A Period Of Review: 1975 – 1983 paints a very interesting picture of a man who was initially inspired by Surrealism and Dadaism, taking up automatic painting and writing. It was music where he was to end up, and though these automatic techniques and artistic notions may have been discarded, traces of them remain in his music. Despite sharing elements of Brian Eno's ambient compositions and Terry Riley's minimalism, there are faint traces of absurd structures in tracks like "Stop It!" and "Gisella", whose strange warblings stutter and creak, or the almost spoken word lyrics of "Two Voices", whose tuneless staccato delivery could almost be an absurdist, electronic take on post-punk. This is only the first of two archival projects from RVNG Intl this year announced so far (Craig Leon is the subject of the next), but there's enough here to put most other reissue projects to shame.
Listen/buy vinyl
Various Artists – Happy Machine: Standard Music Library 1970 – 2010 (Public Information)
When he not running Public Information alongside his friend Lionel Skerratt, Alex Wilson is working his day job as Curator of Digital Recordings at the British Library. It's no surprise then, that library music and archival electronic sounds make up such a great part of what constitutes the label's identity, with 2012's Tomorrow's Achievements: Parry Music Library 1976​-​86 compilation providing one of the best library music collections of recent times. It was notable for making the institution itself one of the focal points, rather than offering a collection of tracks collected for their potential usefulness in a set of disco obscurities or their novelty value as TV themes from days gone by, presented the music as the work of serious composers rather than lost curios.
This approach is again taken on Happy Machine: Standard Music Library 1970 – 2010, a sequel of sorts to Tomorrow's Achievements which this time looks at the work of UK institution Standard Music, a partnership between independent music publisher David Platz and London Weekend Television which was responsible for the writing music for programmes like Black Beauty, Upstairs, Downstairs, On the Buses and The Professionals. Although it contains a few funk-leaning jams, Happy Machine definitely isn't a collection of music for lazy DJs looking for some quirky tracks to add intrigue to their sets – it's a seriously curated collection of music which frequently crosses into strange ambient territory. For many who grew up watching British television in the '70s, '80s and '90s, the music on Happy Machine will probably stir some false or difficult to place memories of their youth, and further illuminates the thinking behind some of the more contemporary artists Public Information have released over the past few years.
Listen/buy vinyl
Jon Hassell – City: Works Of Fiction (All Saints Records)
Jon Hassell isn't one of the more famous figures in the world of post-minimalist composition, but he's got quite the C.V. regardless. Born in 1937 in Memphis, Tennesse, he graduated from the Eastman School of Music in Rochester, New York, where he became interested in European serial music, going on to learn at the Stockhausen-directed Cologne Course for New Music. When he returned to America he performed on the original version of Terry Riley's In C, and went on to become inspired by the music of Indian musician Pandit Pran Nath and collaborate with Brian Eno. It was on Eno's Opal label that Hassell originally released City: Works Of Fiction back in 1990, a unique piece of work whose combination of electronic techniques, organic instrumentaion and free jazz-inspired structures seem like a latter-day take on the Afrofuturism of Sun Ra.
Although City: Works Of Fiction is worth investigating on its own terms, it's the effort All Saints Records have put into the bonus material that make this such an interesting package. Available as a 3CD version or 2LP version with download code, this new version also features a 1989 concert performance of the City group as mixed by Brian Eno and a selection of alternate versions and demos. Most excitingly, the label have hired a number of contemporary artists to rework some of the tracks, and thankfully, they're very sensitively chosen, with patten, No UFOs and even 808 State turning in great reworks. However, it's Bass Clef who makes for a particularly inspired choice, delivering two remixes; one takes the form of some brilliantly abstract modular material in the vein of his recent Some Truths album and another is what can only be described as a fusion of jazz textures and jungle rhythms. It's always risky putting such vintage material into the hands of others, but the results are as interesting and respectful as those seen on Public Information's collection of F.C. Judd reworks last year. All Saints are soon to be putting out Greater Lengths, a collection of archival material from Roedelius, Laraaji, Brian Eno, Hassell and others alongside other contemporary remixes, and on the basis of these package promises to be just as good.
Listen/buy vinyl
Scott Wilson