Win Prologue vinyl and tickets to the first Samsara Sessions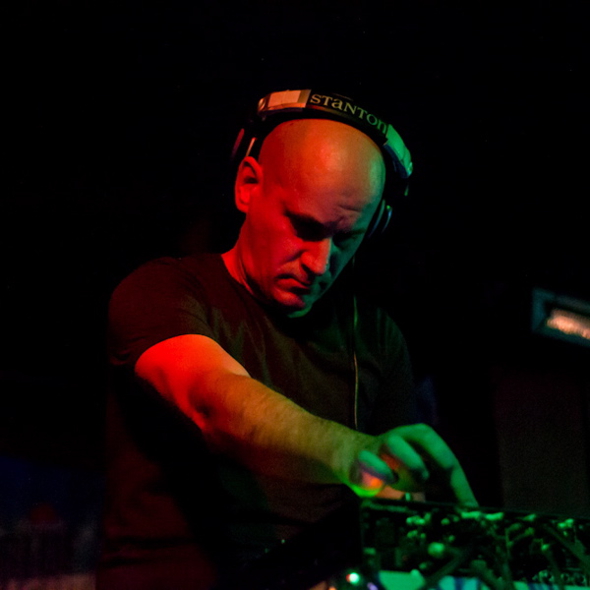 Mike Parker, Abdulla Rashim, Eomac, Headless Horseman and Etapp Kyle headline a serious night of techno at Corsica Studios and we have tickets to the event and a copy of Mike Parker's Subterranean Liquid 12″ to give away. 
Not since the Plex/Colony/Bleed night at Corsica Studios last year has London seen a techno event as big as this, and as it goes with parties of this scale, three crews are better than one. Podcasters Slash Dot Dash, emerging promoters Al Coda, and the new Individual Collective – who launched their campaign in February with Ancient Methods, DJ Skirt and Manni Dee bookings at The Hive Project – will deliver a long night of deep techno at Elephant & Castle's Corsica Studios. The first of what we hope will be many Samsara Sessions is headlined by two of Prologue's marquee artists, Mike Parker and Abdulla Rashim, the latter of which will make his debut UK appearance, bringing his northern electronics to the English capital for an exclusive live show.
Killekill-affiliated act Eomac – celebrating the release of his Spectre album and forthcoming contribution to Stroboscopic Artefacts' Monad series – and the anonymous Headless Horseman will also be present, with the latter performing live for their UK debut; this will be followed by a DJ set by Prologue artist Etapp Kyle. Keeping things heavy in room one is emerging London producer Kontort, while room two finds itself in the capable hands of Tengui (aka Max Bacharach of the dissembled Colony party who knows Corsica all too well). Candela Rising's Billy Allen and fellow Individual Collective member Keylen complete this huge bill.
The first prize is a copy of Mike Parker's Subterranean Liquid 12″ featuring a magnificent Donato Dozzy remix of "FWD", while one runner up will receive two tickets to the event. To be in the running answer the question below; entries will close at 12pm on Thursday June 5, with the winners notified by email shortly afterwards.
[jp_comp question="What was the name of Mike Parker's 2013 album on Prologue?"]
Details:
Saturday, June 7
Corsica Studios, 5 Farrell Court
Elephant & Castle
London SE17 1LB
Tickets £12.50 – more info here
Line-up:
Room 1: Prologue Records
Mike Parker
Abdulla Rashim (live)
Etapp Kyle
Kontort
Room 2: Individual Collective
Headless Horseman (live)
Eomac
Tengui
Billy Allen
Keylen