Dalhous have a Will To Be Well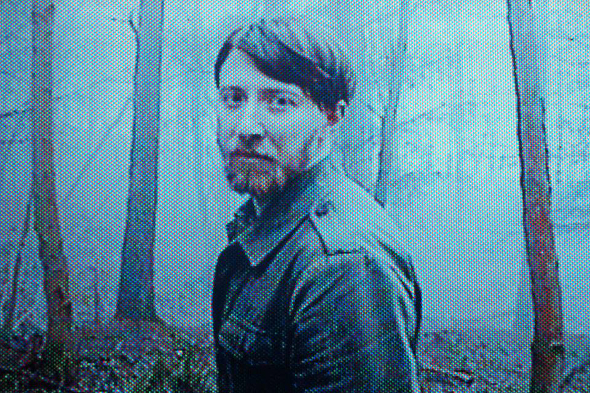 The second album from the Scottish project will arrive on Blackest Ever Black in June. 
One of the most pleasing narratives of recent times has been the manner in which Blackest Ever Black have not let the deathly, morose nature of their earliest releases define the label's aesthetic direction. Much broader in their remit today – see the forthcoming album length releases from Officer! and Bremen for compelling evidence – Blackest Ever Black still retain a few key label acts in Raime and Dalhous, the dual project of Scottish pair Marc Dall and Alex Ander. First appearing on BEB as Young Hunting, they resurfaced under the Dalhous guise and delivered one of last year's most undervalued long-players in An Ambassador For Laing.
Blackest Ever Black first alluded to the fact a second Dalhous album was on the horizon back in February when they announced details Visibility Is A Trap, a 12″ that revealed the project was now the sole compositional concern of Dall, reflecting the "continued interest in the language and imagery of self-help, R.D. Laing and the anti-psychiatry movement". Today Blackest Ever Black have firmed up details of that second LP, with Will To Be Well due in late June, apparently retaining the thematic interest in Laing's work as well as the "countless self-help strategies and theories of 'wellness' that have proliferated in the last 50 years" across the fifteen tracks.
However, Blackest Ever Black also suggest there is also a discernible shift in tone from the debut Dalhous album; those wishing to assess whether the "light might just be winning" for Dalhous now can listen to album track "Abyssal Plane" below.
Blackest Ever Black will release Will To Be Well by Dalhous on June 30.
Tracklisting:
1. First Page From Justine
2. A Communion With These People
3. Function Curve
4. Sensitised To This Area
5. Lovers Of The Highlands
6. Four Daughters By Four Women
7. Her Mind Was A Blank
8. Transference
9. To Be Universal You Must Be Specific
10. Someone Secure
11. Entertain The Idea
12. Abyssal Plane
13. Thoughts Out Of Season
14. DSM-III
15. Masquerading As Love