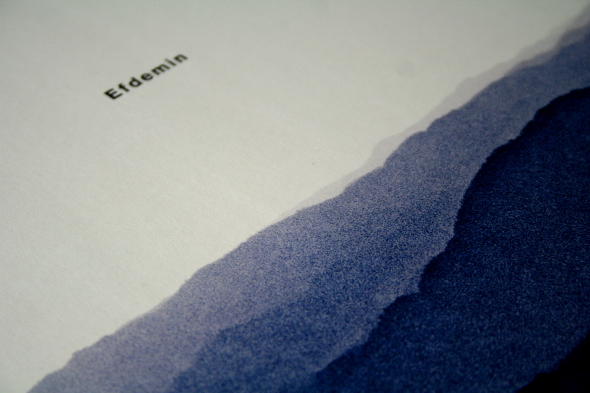 Is autumn the most beautiful season? Phillip Sollmann seems to think so, and his third album Decay focuses on the slide from summer into the later half of the year. It's no lazy conceptual ploy; Sollmann started work on the project during an artistic residency in Japan and finished the tracks back in Berlin as the leaves turned brown on the trees.
Like his previous work as Efdemin – and to an extent much of the music on Dial – Decay is full of introverted moments. "Parallaxis", while more minimal techno-oriented than previous Efdemin work, features Sollmann's trademark chiming melodies; "Some Kind Of Up And Down Yes" revolves around disjointed vocal samples – this writer's favourite is 'my body isn't listening to me' – and deeper than deep synths, while on "The Meadow", he conjures up a chillingly lonely mood, the groove's subtle ticks and clicks underpinning a beautifully fragile melody. Sollmann's attention to detail is impressive, and it assists him in his role as psychologist-cum-composer.
A sense of impermanence seems to be a theme that Sollmann explores throughout much of Decay, sometimes expressed as the fleeting relationship between his music and an unnamed party-goer on "Solaris". Here tight drums and detuned hooks provide a backing for a woman to claim in German that she has been clubbing for years but has never experienced the kind of music that Sollmann makes. It's expressed more overtly on "Track 93", which is an in-the-moment love song powered by heavy claps and woozy chords, with the transience of life prevalent throughout.
In some instances, Sollmann explores this theme on Decay in a different manner to previous works. This is apparent on the stripped back, jacking "Transducer" or the title track, a fusion of jazzy licks and noisy bursts of percussion. Irrespective of the means, the message remains the same. We're only here for a limited time period, and like the ecstatic woman on "Solaris", we may as well enjoy ourselves. On Decay, Sollmann provides a near-perfect summation of that fragility.
Tracklisting:
1. Some Kind Of Up And Down Yes
2. Drop Frame
3. Transducer
4. Solaris
5. Decay
6. Subatomic
7. Track 93
8. The Meadow
9. Parallaxis
10. Ohara