Killekill announces second Krake compilation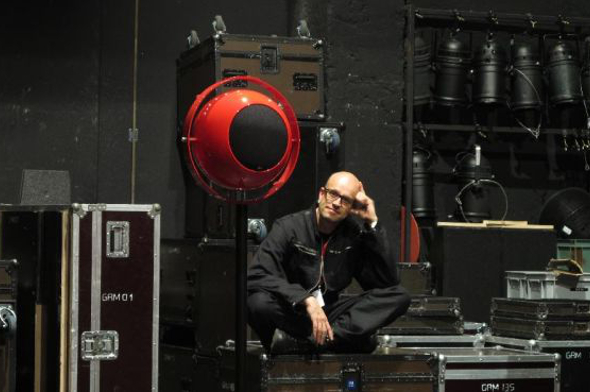 Monolake, Eomac, Phon.o and Cristian Vogel and more all feature on the Berlin label's second techno compilation.
Run by Killekill label boss DJ Flush, Krake is a roving techno festival which is due to hold its fifth installment in an as-yet undisclosed Berlin location over the summer. In order to mark last year's edition, Killekill released a deluxe Krake compilation on CD and gatefold vinyl to coincide, featuring a number of exclusive tracks from festival performers such as Perc, Alex Smoke, Cassegrain, and Tim Exile.
With the fifth Krake festival scheduled later this year over August 6-10, Killekill have revealed plans to release a second Krake compilation. Although it looks to be a more condensed affair than last year's with only seven tracks on both LP and digital versions, Krake 002 nevertheless features mostly exclusive tracks from luminaries such as Monolake (pictured above) and Cristian Vogel, 50 Weapons' Phon.o, and Killekill regulars Cassegrain, Bill Youngman and recent Juno Plus podcaster Eomac.
Killekill will release Krake 002 on LP and digital formats on April 21 and May 5 respectively.
Tracklisting:
1. DäMmern – Liberda
2. Phon.o – Tell Me
3. Eomac – No Name
4. Bill Youngman – Resolution
5. Monolake – Interrupt
6. Frank Bretschneider – Under_W
7. Cristian Vogel – New Values