Golden Teacher are Party People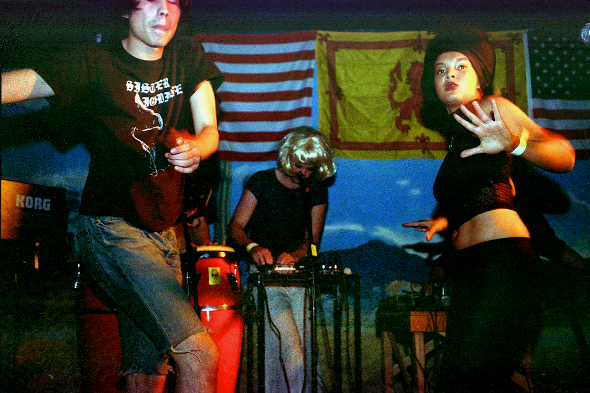 The Glaswegian troupe are in riotous form with their latest Optimo Music release – preview it here. 
Whilst the back end of last year saw Optimo Music enter temporary dormancy so JD Twitch could focus on establishing the floor-focused Optimo Trax offshoot, 2014 has seen the label settle back into a groove with releases from The Twins and Whilst. Excitingly, the next Optimo Music release sees the welcome return of Golden Teacher, the collective whose brace of EPs for the label last year were nothing short of excellent. Due out in April, a preview of the Party People 12″ is available to stream below and fully lives up to its name with two heaving slabs of primal dancefloor brilliance – the A-side is as good as anything LCD Soundsystem did in their punkish pomp. Those London-based Golden Teacher fans should know the band will be gracing the stage at Dalston venue Birthdays next month as part of a Huntleys & Palmers event – more details here.