Juno Plus Podcast 79: Ulf Eriksson (Kontra-Musik)

The chief of the Malmö-based techno outpost turns in a perfect mix of 2013 highlights for the headphones. 
As head of Kontra-Musik, Eriksson has proudly cultivated a label that now typifies the high quality of techno currently seeping out of Sweden, working with a small collection of local and international artists. Jason Fine, Jonsson & Alter, Mass Prod, Frak, Rivet and Andreas Tilliander under his many guises are among those that have contributed to the consistently adventurous Kontra-Musik discography, and whilst the label has largely been defined by quality over quantity recent times have seen a slight upturn in their output.
In 2012, the Kontra-Musik White Label series was established initially as a non-Börft outlet for Frak material and has since been complemented by releases from Fishermen and the crazy Technology Fail As A Birth Control For Unnecessary Recordings from Mass Prod & Herva. Last year also saw Kontra-Musik team up with fellow Swedish techno behemoths Skudge Records for the collaborative SKUM endeavour, whilst issuing album projects from label mainstays Jonsson & Alter and Andreas Tilliander, with the latter's TM404 perhaps the most imaginative usage of Roland drum machinery in some time.
There's a curatorial skill intrinsic to the successful running of a label that makes individuals such as Ulf Eriksson ideal candidates for interesting mixes. That's certainly the case here with the Swede offering up a 43 minute selection of his 2013 favourites that includes Silent Servant, Laurel Halo, Donato Dozzy, Tropic of Cancer and Morphosis. The mix comes in the week after Eriksson made his Berghain bow as part of Berlin's CTM festival and how that went forms part our questions put to the Swede.
Hi Ulf, how are things?
Very good, thank you. I am in Berlin for the CTM Festival. Now some work before maintaining the buzz again.
Thanks a lot for doing this mix, to these ears it's a perfectly judged selection of electronic music for home listening.
Yes, it is sort of a best of 2013 mix. I am very happy with it. There is a gloomy sad feeling written all over it. That is what is most important in a mix, to be able create some king of mood or vibe.
As a label, Kontra-Musik had a very successful year, what were there the personal highlights for you?
For me personally playing Sonar this summer was great. I was so nervous playing this huge stage that I would do anything to get the hell out of there. Anyway, that gig has opened up so many opportunities and gig offers so I guess it went well in the end. And of course Berghain this Sunday afternoon was a great experience. For the label, the release of the two albums by TM404 and Jonsson & Alter was most important. They are very, very different from each other but both are very strong in their own kind of way.
It's been a great start to the year for you with gigs at the Culture Box, Berghain and the Jonsson & Alter release party. How are you feeling about 2014?
2013 was too busy, so I guess I will slow down a bit in 2014 to focus on family and my normal paying work. Label work as we all know, does not pay but takes a lot of time. Anyway, sometimes life is just this fast spin of events that you do not have the focus or time to take in any pleasure. This has to change for 2014. So hopefully fewer releases and more focus on gigs and the booking agency. But we will see what comes along. It all depends on the music you get from the artists around you. If it is good it is your duty to put it out.
You started Kontra in 2002 as a club night, 12 years ago. Did you think you would make it this far, still doing Kontra, the record label, today?
Yes, I started the label as a long time running project. That was the goal. To let it grow over time and last long.
You also have that Kontra tattoo, so it's for life, right?
Haha. No comment.
Is that right you are involved in some way with the European screenings of the synth documentary I Dream Of Wires?
Correct. The Kontra-Musik booking agency is handling the screenings in Europe. Totally new thing for us but people are really interested in this movie. The whole modular and analogue trend is also some kind of a political action. It is a way of saying that we are sick and tired of consumerism and the cheap throw-away society. That is why this movie is more than just about synthesizers. It has some sort of hidden subversive message. So if you are interested, get in touch…
Tell us about the connection you have with the label's latest signing Robert Leiner, aka Source Experience.
Well we are sort of the old generation of the Swedish techno scene so we tend to stick together. Just kidding. We usually meet up when I am spinning in Gothenburg and all the time we talk about doing a release together. Then one day six tracks arrived in the mail. All very good so I signed three of them. Now I'm just waiting for him to totally finish them and then it is a go. I am actually very proud to have such a prominent artist on board.
Between 2008 and 2010 you seemed to have a really close working relationship with Jason Fine. He hasn't released a solo record since 2011, are you still in touch with him?
Not much. But I wish I were. I am a fan of his music. I do not know how active he is these days. He always took his normal job as a computer programmer very serious so I do not know. A lot of times I think I should contact him for more music. Still nowadays I prefer to work with people close, people you have a deeper relationship to in some way. Since there is no salary involved in this kind of label work it is important to work with people who feel like family.
Your website says you're close friends with Echocord. How has that relationship worked over the years? Is that where some of your dubbier techno inspirations come from?
We play a lot for each other and sometimes we made artist exchanges between Copenhagen and Malmö, since it is so close. The labels also did small tours back in the days. Kenneth who has the label and also runs Culture-Box is a very helpful person basically. He has done a lot for the scene in our region I would say. But the dub techno was in my veins before meeting him.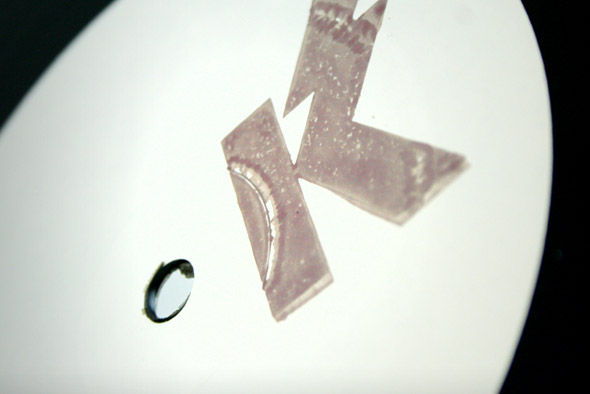 You also write on your website "Genre is boring. Music is fun", which can definitely be said about Mass Prod & Herva's Technology Fail As A Birth Control For Unnecessary Recordings EP? Is there an interesting story behind the titles on this EP that you know of?
Have no idea but I am pretty sure they had a great time making them up.
From the outside, Swedish techno looks very healthy, in one word how would you describe it?
Hardworking.
And how about Malmö in particular?
Not really. Malmö has always been a tech house Mecca. Rivet always describes that genre very well: It is like techno without the energy and drive and like house music without the groove and funk.
Scandinavians seem to do hardcore and metal crossed with techno the best. How closely linked are these styles of music in your part of the world?
I have always personally been into metal and hardcore music. Especially the punk and hardcore scene which has this DIY way of working which is similar to the techno scene. But that is the main connection I would say. We are all basically music nerds.
What's it been like to work with Frak over the past few years?
It has been a pleasure all the way. They are very down to earth people who do things their own way. I am happy that the group and the Börft label are getting so much recognition again. Very well deserved.
Were you a fan of the Börft label growing up?
I am not a fan kind of person but yes, I had many Börft records growing up.
You're a former RBMA graduate so will we ever see an Ulf Eriksson production on Kontra?
Yes…
Was it your idea or Rivet's to highlight what's happening to bears with his upcoming 12"?
That was the idea of Rivet and I liked it straight away. I really cannot stand industries capitalizing on the severe suffering of animals. Same thing with the meat industry. There is something extremely soulless about it. I am not a hippie but the best way to describe it is as being really disrespectful towards mother earth or something. We as humans have no right to behave in such away. Getting older and having a child has made me so sensitive towards all the suffering in the world. I cannot even watch a serious drama movie anymore.
Beyond that what else can we expect from the label this year? Will there be more SKUM releases?
First the Rivet release, more TM404, a 7-inch with Jonsson & Alter and a Robert Leiner 12-inch. I will also release a 12-inch with a new collaboration from Henrik Jonsson (Porn Sword Tobacco) and SVN from the Acido and Sued labels. It will be out in March I hope and it is very deep, analogue and most of all – good. SKUM – yes, that is the plan. When we have the right tracks there will be a new release.
Tracklisting:
1. Max Loderbauer – Slowrag [Non Standard Productions]
2. Gunnar Haslam – Cat Superhighway (version) [LIES]
3. TM404 – 303/303/303/606/707 [Kontra-Musik/Skum]
4. Silent Servant – Lust Abandon [Jealous God]
5. Mountain Range – From You Have I Been Absent In The Spring [Aniara]
6. Tropic of Cancer – Court of Devotion [Blackest Ever Black]
7. Laurel Halo – Melt [Hyperdub]
8. Donato Dozzy – Vaporware 07 [Spectrum Spools]
9. Madteo – Science Friction [Acido]
10. Morphosis – Arrival [Honest Jons]