Torn Hawk – We Burnt Time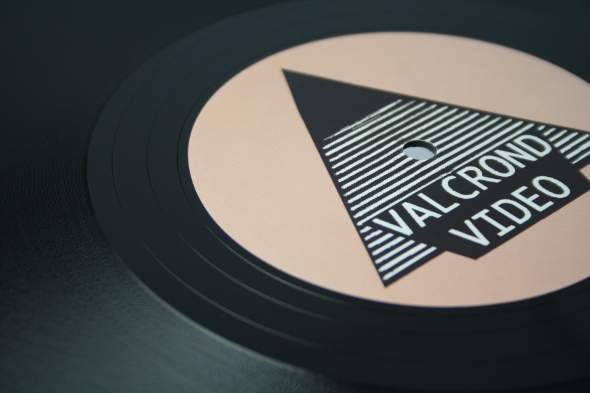 Luke Wyatt is a storyteller. Though you're probably most familiar with his Torn Hawk alias, Brooklyn-based Wyatt is also an obsessive video artist, whose painstakingly detailed music videos are pulled from a "shuffling droney archive of digitized video clips on hard drives as well as way too many tapes lying around", as he reported to Juno Plus earlier this year for this site's 65th podcast. He's also somewhat of a writer, as the tracklisting for that mix eschewed tradition, providing a beautiful, rambling monologue that only vaguely referenced song names. It reads like a short story where Tom Waits and Joan Didion reminisce about their younger days while swigging drinks in the bar from Twin Peaks, and though you may not take anything particularly clear away from it, one thing that's clear is that Wyatt embraces the idea of narratives.
We Burnt Time is the latest release on Wyatt's very own Valcrond Video label, standing proud as one of Wyatt's most self-assured, euphoric, borderline-Balearic releases yet. Unlike the recently released beach-bum psychedelia of "Born to Win (Life After Ghostbusters)" for L.I.E.S, here Torn Hawk is gripped by a more dancefloor-oriented urgency. Take the title track, where bassy toms and a slow-blossoming flanged-out groove create an organic, chugging beat. It's the kind of kindling that ignites in a gigantic "whooosh" when Wyatt's absolutely searing synth line emerges, urgent and catchy as a wildfire spreading across a field.
"We Burnt Time" sports one of the catchiest synth hooks I've heard all year, and what mystifies me about Wyatt's production style is the way that it immediately taps into a subconscious nostalgia. Listening to the chorus, the raggedly elegant synth line sounds like it was directly borrowed from one of those cheesy moments of '90s house, like Alice Deejay's "Better Off Alone", and then tinkered around with and roughed up a bit. If that's not the case, Wyatt simply has a knack for fostering nostalgic emotional connections.
There's a peaceful ambience underneath the sheen of grit of Torn Hawk productions, and even though the second half of the track relegates the swirling synths to crackle in the background, it's droney beauty evokes the pensive exploration of Oni Ayhun's "OAR003-B", recalling moments when house music isn't afraid to wind down some unknown narrative path and get lost in the woods for the fun of it. It's interesting that Wyatt describes his compositions as "mulch" – an image that simultaneously represents renewal and decomposition. It might be dirty, but it's essential for life.
The slightly harder "Throb & Ruin" is also exquisite, with fuzz-drenched bass and another synth line that feels like it was plucked from the high school dances of yesteryear and then distorted to the point of becoming near-unrecognizable. Electronically tampered cello sounds provide Wyatt's composition with a bit of padding, and it's tempting to see Torn Hawk as taking a tiny bit of influence from Nick Zammuto and Paul de Jong's The Lemon of Pink here – the tone is amplified in intensity, of course, but there's still an emotive core to the track that acknowledges the genre formerly known as folktronica. Grab a sleeping bag, leave the city, and bump this while watching the aurora borealis for maximum enjoyment.
Brendan Arnott
Tracklisting:
A. We Burnt Time
B. Throb & Ruin