Rude Energy: An interview with Slackk
The outspoken producer discusses his position within the contemporary grime scene with Scott Wilson.
"I used to play scouse house mate. As much as it's an embarrassing thing to admit, that's where I started out." Although Paul Lynch is currently known for making some of the most interesting contemporary instrumental grime music as Slackk, his beginnings in music, when he was a teenager growing up in Liverpool, come as somewhat unexpected. "I had a lot of Defected vinyl back when I was about 17, I wouldn't even lie. It just progressed when I started coming to London, hearing bits and pieces of more exciting music. It was pirate radio funnily enough that got me into grime. I don't know, my tastes just expanded."
In person, Lynch isn't perhaps the character you'd expect from his occasionally outspoken (though generally well-meaning) Twitter account. He's, funny, thoughtful, and above all humble about his own position within a resurgent grime scene, with an encyclopedic knowledge of long-forgotten London pirate stations delivered through a thick Liverpudlian accent. The past year he's seen his profile rise sharply with standout EPs for Unknown To The Unknown and Local Action, becoming one of the most visible figures in London's new school of instrumental grime producers alongside the likes of Visionist and Logos. Meanwhile, the instrumental grime-focused Boxed night he runs with kindred spirits Mr Mitch, Oil Gang and Logos has become an increasingly regular presence in clubs across London.
As well as this, he has just self-released his first album, Minor Triads, an extended version of the Unknown To The Unknown-released EP of the same name, which demonstrates his music is robust enough to stand up to a long playing format, while the knowledge of unknown artists gained through his Rinse and NTS slots will be put to further use with the start of his own label, Sulk, which will be predominantly about giving a much-needed platform to new grime artists. It's a formidable amount to achieve for anyone in a year, but on meeting Lynch, its obvious from the contrast of the lightning pace at which he talks, and the laid-back attitude he presents, that he is a man used to getting things done without overthinking them.


Despite his stated beginnings in scouse house, and a flirtation with boogie and RnB reworked into a footwork tempo with the Patrice & Friends project in 2011, grime has been Lynch's primary concern for many years, cataloguing many pirate sets from the genre's halcyon era through his Grimetapes blog. This began when Lynch was in his early twenties, listening to pirate stations and becoming enamoured with the genre on his visits to London from Liverpool, before he took it more seriously on his more permanent move to the capital in 2007. Despite this, it was another underground UK genre from the pirate scene that finally caused him to take production seriously. "I got my producing chops trying to emulate (UK) funky, and it became something that was between grime and house instead I guess," Lynch explains. His first release was Theme From Slackk EP on Glasgow's Numbers label in 2010, and had a rolling percussive-heavy sound that was considerably more raucous than some of his later productions would turn out to be. "I would say going over to funky – me and my mates – was partially because it was one of the few interesting things on radio, and because I was always looking for new things to listen to. There was something irresistible about that certainly era of funky. It was that I tried to emulate and then it just sort of died off. It's a shame really".
After the Numbers release, Lynch admits that dissatisfaction set in, brought on by feeling somewhat adrift due to the move towards house music that seemed to be occurring within the pirate radio scene at the time. "As things became more house led," he explains, "I did make a couple of those tunes, but my heart wasn't in it" and this feeling continued throughout the majority of 2011, "I just got bored of everything, cos you just get influenced by the music that's around you – or I do certainly – and nothing was exciting me. That's why I regressed back to grime." Lynch's DJ sets at this point were seeing him move increasingly towards playing what he describes as "a quarter funky and the rest grime." After friends encouraged him to move into the direction of creating grime itself, Lynch found something he could once again have full enthusiasm for. "I kind of just decided that if I was going to do it, I'd have to get stuck into something that I was feeling."
It was the Polar Bear single for Unknown To The Unknown at the tail end of 2011 that was to see Lynch take those tentative steps to a more grime-led sound, coalescing into something more fully formed with the Raw Missions EP on Local Action. "I'd kinda had an idea that I wanted to make – not a grime throwback – but a tribute to the sort of stuff that got me into that music properly," Lynch explains of his motives behind Raw Missions. Despite its overt influences, and combining the kind of luminescent eski leads and precision syncopation of grime's halcyon days, Lynch's take nevertheless took on a mournful quality and melodic complexity not evident in his earlier productions – or indeed in much of the grime he was inspired by. Despite having evolved quite a distinct sound, it's not something he's keen to dwell on, admitting to getting rid of sounds frequently to challenge himself. "It's easy to sit there and go 'I have this boss bass sound, so let's make another six tunes with it,' but I get bored of doing that myself if I'm making music, I want it to be something I haven't tried before."
Like the music of Logos and Visionist, Lynch's music may be inspired by grime's past, but it refuses to be overly referential, with a methodology that sees Lynch constantly striving to push things in different directions rather than trying to repeat what some may see as grime's glory days. "I'm not focusing on the idea that I want a tune to be some kind of abrasive club banger, or this or that, it's just whatever happens. I think there are distinctive sounds and styles in grime – I kind of like that in a way – but at the same time I think it's a forward-thinking music in that a lot of it is just fucking bizarre."
This idea of grime being "bizarre" is obviously something that fascinates Lynch. This year's Minor Triads and Failed Gods EPs for Unknown To The Unknown and Local Action both provided some of the most enjoyably outlandish Slackk material to date. The former featured experimentation with Eastern scales, whilst the latter contained weightless structures and at times an overt nod to the music of Angelo Badalamenti. But Lynch plays down any notion that he sees himself as an "experimental" producer.  "I don't view it as experimental," he explains, "because that's not what I grew up on." Despite this, his music seems set apart from many of his peers, rejecting – whether intentionally or not – notions of simple functionality for something with a little more substance.
"It's not really about the money, it's about the small dark room with heavy speakers"
Given a reluctance to classify what he does as experimental in any way, and the almost obsessive nature of his cataloging efforts with Grimetapes, I ask if Lynch has a fascination with different genres as distinct entities. "I don't know if I've got a fascination," he explains, "I suppose to answer it, I am quite a fan of the idea of a scene, and I like it when producers will focus around a sound or compete with each other – 'my radio's gotta have more dubs than you, I've got to fuckin' put out this white, you put out this white' – I think a scene can foster this sense of competition. I don't know if this is why I have a predisposition towards grime or funky, I just think I like rudeness in music – obviously grime is a given, but a lot of the earlier funky stuff, when it was a bit more grime led – not aggro, but just a bit more rude energy to it, y'know." This rude energy is certainly apparent in his EP for Numbers, but in recent years he's harnessed it in more sophisticated ways – the laser-guided bass and gunshot snares of "90 Years" or the dramatic brass stabs and sharpened sword cuts of "Shogun Assassin" providing some of his most savage cuts.
One of the most important projects for Lynch outside of his own productions is the London-based club night Boxed which he runs with fellow grime producers Mr Mitch, Oil Gang, and Logos, whose material for Keysound has had much in common with Lynch's direction. The first Boxed took place back in March at the Peckham Palais in South London, though, Boxed's beginnings came out of the Maybach club night Lynch had been running at Dalston's Alibi club before that. "It was intended to be a few of us playing a bit of rap and a bit of house and a bit of grime or whatever, and we gradually just turned off the audience by playing instrumental grime for hours on end," Lynch says with a laugh. "I thought we needed to do an instrumental grime night, and it took a couple of months of talking people into putting money into it because nobody believed in it at all. I didn't either to be honest, but I just had to do it. So yeah, it (Boxed) had probably been planned for three months – we didn't promote it, we didn't do anything, it was just like 'let's turn up and play some music."

The response to that first Boxed was modest, but dedicated, with 150 people sparsely filling the 600 capacity venue. Although, as Lynch admits, "it made no money", the next event took place at Plastic People in April after Wiley cancelled his slot there at the last minute. "I sat there for five minutes," Lynch explains, "thinking why aren't we running it in Plastic People? So I made some phone calls and between 11.30 and 12.30 we'd arranged the line up, and secured the venue. It's still a shock that they let us do it. I have tried to do a couple there since, but I dunno, the stars were aligned for that one I think."
Since then, Boxed has taken place at Plan B in Brixton, Dalston's Birthdays venue, and Room 3 of Fabric, where the night was requested by Four Tet as part of his curation of Fabriclive last month. Given its increasing popularity, does Lynch worry it will become a victim of its own success? "I wouldn't stop it," he explains, "from our perspective, we don't want to go down a route of fucking running a massive night. Really all we want is dark rooms. I'll be honest with you, I don't know if it's the FWD aesthetic, or it's the fact that that's what we kind of prefer, but what we really want is small dark places to play in. If you reach the point where there are more people turning up that you can get in, that's magnificent, and obviously I'd love that. We're not at that stage yet. But I wouldn't say there would ever be an impetus to stop it because the music dries up and you get bored of it, which touch wood I don't really envisage happening anytime soon, but we would prefer to keep it small." Although Lynch is grateful and happy for the occasional Fabric showcase, the ethos behind the core night is to keep things small. "I don't want it to be some massive thing, I don't want it to be in a bigger venue, none of us do really. It's not really about the money, it's about the small dark room with heavy speakers, that's the concept behind Boxed. I don't think it'll really change."
So where does he see things going next for Boxed and for this new grime scene as a whole? "I just really fucking hope it doesn't become the next big internet white hope," he says reflectively. "I think that's the biggest thing for me, because I just want it to be one of them fucking things where you've got a scene full of people who are into it, like dubstep in the early days, or grime in the early days or whatever. We've got a sense of community and I don't want that to be lost. In terms of where it's going, it depends how you view it," he continues. "All I want is that we carry on doing these nights, and we have a little crew of producers, and a little crew who are into it, and we have a laugh. If I get a few more bookings out of that and I make a bit of money then great, if not, I'll carry on doing it. I mean I've got a job, this is a hobby to me, so personally I would like it to progress to the point where you've got a dark room where it's banging and you can't move, and then we'll think what the next stage up of this tiny little dark room that we can manage without diluting the idea. I would like a lot more of the producers to get picked up on – you get a lot of prolific producers out there that aren't necessarily getting the attention they deserve."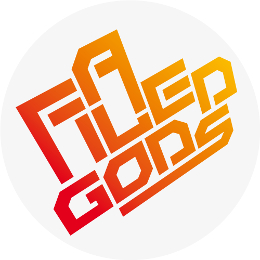 Given the recent resurgence of instrumental grime, and the increased critical attention the nascent scene has been given, is Lynch worried that it will be ruined by insincere producers jumping on a bandwagon? "Whether it'll stagnate or not I dunno, it kind of depends on the producers coming through and what they're making, I can't speak for them" Lynch says. "Personally I think that although people talk of a resurgence – since the last six months to the last year and a half – personally I think that from 2008 you could look at tunes and say 'this is mad, this is mad, this is mad' – but nobody really picked up on it. I used to play a lot of unsigned producers who to be honest are nowhere, fuck knows where they went. Nobody really picked up on it. The last thing I want as a producer and a DJ within the scene is to be like 'oh yeah, remember when grime was big again for a year'. To me we're just making music cos we love it, and we love playing it."
Although Lynch admits to having been sent what he describes as "cynical tunes" via Soundcloud when asking for material for his monthly mixes, it's something he prefers not to dwell on, admitting that unless he'd tried to emulate funky, its unlikely he'd be in the position he's in now. "If you're doing it sincerely and you're making good tunes, then big," Lynch says. "The last thing that I want, that none of us intended for, is for it to become this faddish thing for 18 months which then goes, but you can't control it. You can't stop that kind of audience, the one who will jump on a fad, you can't stop them from getting involved, so if they do and they come to the raves and they enjoy Boxed, then big, but if it ends up that in a year's time it's this faddish fucking thing, and every other producer throws in a "Pulse X"-esque bass sound into their fucking productions and all that, it is a worry," he says with a knowing laugh. "But you just gotta carry on doing what you're doing and hope that doesn't become the case."
Interview by Scott Wilson
Minor Triads is out now and available via Slackk's bandcamp
The next Boxed event will take place at Birthdays in Dalston on Friday, November 29. Full details are available here.