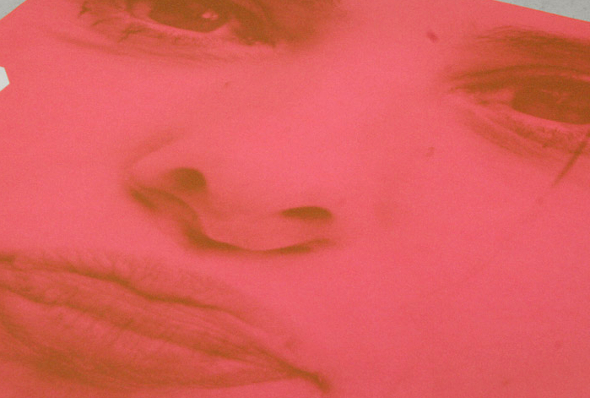 Skewed hardware explorations, genre mashing bass experiments and some intriguing soundtracks dominated this week's releases.
Heading up this week's new albums were two similarly dark albums, each offering their own slant on techno. First was Syndrome Syndrome, the debut album from Australian duo Gardland, who graced the on-point RVNG with 13 tracks of improvised hardware techno. Their self-styled "elegantly wasted" approach to electronic music undoubtedly sets them apart from the increasing throng of similar producers, with an album that gurgles, pulses and throbs like no other this year – imagine Stellar OM Source's Joy One Mile in monochrome and you're part way there. Occupying similar territory was Oats, the new album from Opal Tapes head Basic House; arriving on Helm's ALTER label, it sees the producer continue his rhythmic excursions into occasionally bleak sonic terrain influenced by techno, noise and industrial music. More such sounds could be found on Shatter & Lose, the Diagonal Records debut of Cleveland-based underground producer Prostitutes, whose blend of primitive rhythms and industrial sonics have much in common with the likes of hardware explorers Container and Metasplice.
Bringing a significantly lighter approach to hardware production this week was Ital, who resuscitated his Lovers Rock label with a new single entitled Throbbing/Nodding. Both tracks continue the US producer's experimentation with the deeper, hypnotic sounds heard on his last release for Workshop, with "Throbbing" combining delayed claps with glittering pads, and "Nodding" the more hypnotic of the two, with a spiralling melody that winds itself tightly around a loose kick. Similarly unusual house music was contained in the debut from Finnish producer Halvtrak, whose Dust Under Bridges EP on Don't Be Afraid, whose fully-formed, Chicago-influenced analogue sound comes with echoes of Legowelt, particularly in the subdued chords of "Finding Yourself" and the electro rhythms of "A Thousand Years". Electro was something also found on the excellent transmission for Rush Hour's "No Label" operation from DMX Krew, whose conceptual Reith Tracks EP saw some Rephlex-style oddness operating across tempos, with some strange melodic moods no doubt inspired by the Austrian farm location these tracks were made in.
There was plenty of other great house and techno to get stuck into this week, not least the return of Marquis Hawkes to Dixon Avenue Basement Jams. Sex, Drugs & House is another unmitigated success for the producer, with four diverse tracks that swing between acid and ghetto-influenced house music, with the jacking "Get Yo Ass Off My Grass" a particular highlight, already stands aside "Sealion Woman" as our favourite production in the Marquis Hawkes canon. Similarly minded was Experiments Must Continue, the debut LP from Chicago Damn. Keeping a low profile since emerging on Mark E's Merc label in 2010, the producer here further explores his raw brand of oddball house music, with the dubby chords, hefty keys and driving rhythm of "Strawberries & Kream" a particular highlight. On more of an EBM/Italo tip was Communication 1, the new record from Wrong Island Communications, which saw the Wrong Island outfit themselves deliver their own remixes of Dissident's Helium Robots and Ghanaian-Austrian singer, Anbuley; both tracks are just the kind of pulsing, arpeggiated techno you'd expect to hear on the dancefloor at World Unknown.
In bassier realms, Toronto's Egyptrixx made a triumphant to Night Slugs with the Water white label ahead of his second album; due next month from the sound of "Water (Reduction)", it will be a throbbing techno-influenced affair. Helix's bootleg of "adult" doesn't mess about either, with slamming grime rhythms and glassy textures that will cut through any soundsystem. As for albums available this week, there was Threads, the debut long player from Om Unit on Civil Music, which saw the producer combining his collective influences of drum & bass, dubstep, hip hop and even house into a suitably atmospheric and at times soundtrack worthy package. Finally, there was the excellent fifth release from the Finnish Signal Life label, which collected raw sounds from Desto, Las, Kowton and Twwth which saw them all mangling grime and hip hop in unique ways.
This week saw a pair of fine soundtrack-related records arrive, headed up by possibly Blackest Ever Black's most unusual release to date. Red Riding: In The Year Of Our Lord 1980 is the first vinyl version of Dickon Hinchliffe's score for the Channel 4 film of the same name, which took place amidst the backdrop of the Yorkshire Ripper murders spanning 1975 – 1980. In typical Blackest Ever Black fashion, it's a bleak affair, but one marked out by moments of soaring romance. On a slightly more Giallo tip was the first recorded material from Goblin in some time, with the Tour EP on Death Waltz recorded to celebrate their recent tour, featuring all-new versions of music from films like Susperia and Tenebre.
Finally, Boards of Canada obsessives will rejoice at the news that Warp are reissuing all the duo's classic output for the label, with the classic Music Has The Right To Children and Geogaddi receiving deluxe vinyl editions essential for completists and newcomers alike.