Tin Man recalled for Acid Test duty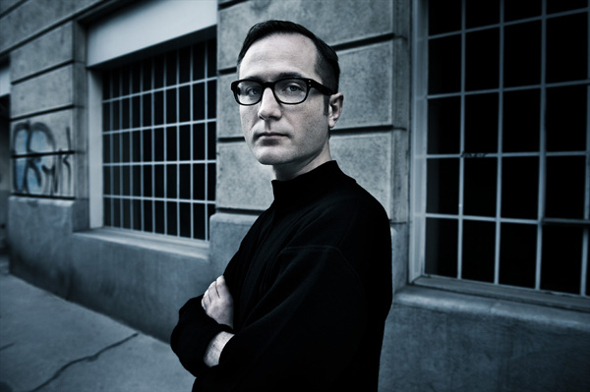 Tin Man returns to Absurd Recordings for the label's eighth Acid Test release.
Absurd Recordings welcome Tin Man back to the series for a third time, having inaugurated the label in 2011, and returning for the Neo Neo Acid LP last summer. Since its debut transmission from the producer, the Acid Test series has become something of a place for established producers to experiment with the defined aesthetic of acid house, featuring contributions from Donato Dozzy, Holger Zilske, the Achterbahn D'Amour collaboration of Edit Piafra and Iron Curtis and most recently Pépé Bradock.
Johannes Auvinen's return to Absurd is the Californian's first release of 2013, and the EP features one free-flowing and melodic original, "Mystified Acid". Acid Test 08 also features remixes of "Finger Paint" and "Futurist Acid" taken from from Tin Man's aforementioned LP, from Richard von der Schulenburg – commonly read as RVDS – and Joey Anderson, who earlier this year launched the Absurd Recordings offshoot Avenue 66 with the Above The Cherry Moon EP.
Absurd Recordings will release Acid Test 08 by Tin Man on September 16.
Tracklisting:
A1. Mystified Acid
A2. Finger Paint (RVDS remix)
B1. Futurist Acid (Joey Anderson remix)