Spectrum Spools to issue Unicorn Hard-On album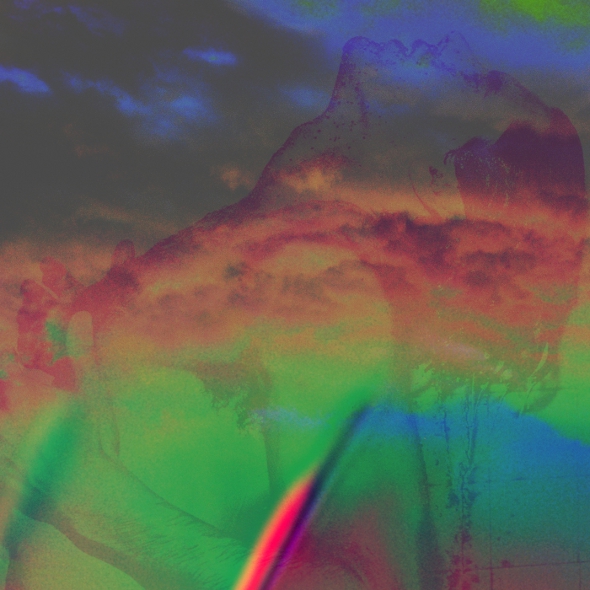 John Elliott's label reveal details of LP from US underground artist Valerie Martino.
Valerie Martino has been performing and releasing as Unicorn Hard-On since 2003, putting out a slew of cassette and CDr releases across underground labels like Vanishing Records, Triple Rainbow and her own Tangled Hares imprint. Predating much of the current wave of noise-influenced beat constructors her style has much in common with fellow Spectrum Spools artist Container (with whom she shared a split 12-inch in 2011), though Martino's style is somewhat more vivid, injecting flashes of weird pop nuance, glistening technicolour and knowing humour amongst the monochromatic noise – something perhaps best demonstrated in the video for the track "Hellebore", which can only be described as "cats on acid".
Martino's project will be the latest addition to former Emeralds member John Elliott's Spectrum Spools label with the six-track Weird Universe LP; described by the label as Martino's "first full-length" (if you're not counting the limited Charming Harmer CDr from 2005), it supposedly sees many of her signature elements remaining intact, "with a wide array of bizarre modulations and deeply layered subconscious structures." For a taste of what to expect, the track "Wet Pet" is streaming below, which is described as playing out like supposedly "an extraterrestrial Rachmad cut, or perhaps like a classic Psyche styled Craig track with hypnotic, time altering melodic patterns and impeccably calculated rhythm programming."
Spectrum Spools will release Weird Universe on LP and digital formats on September 30.
Tracklist:
A1. Rock Salt
A2. Quizz
A3. Night Diamond
B1. Houndstooth
B2. Wet Pet
B3. Mysterious Prism