New album from Anne-James Chaton due
French sound-poet Anne-James Chaton will release a surprise album with long time collaborator and guitar player Andy Moor next month.
Entitled Transfer, the new album essentially collates the series of 7″ releases of the same name that Anne-James Chaton and Andy Moor have been releasing together since 2011. A conceptual emphasis on transition and transportation runs through each of the two-track EPs, with Chaton explaining to Juno Plus in May last year, "Each 7" works with a different kind of transportation, such as cars, rail or air travel. The idea is that the A-Side's text is built with concrete materials and the B-Side's text is made with fictional materials, such as literature, film or art."
The album combines all eight tracks from the preceding 7"s, with two new additions in "Journal D'un Naufrage" and "Journey On The Pequod". Transfer is the first album from the Frenchman since he appeared on Raster-Noton last year with Décade, which saw Chaton and Andy Moor team up with Alva Noto for an abstracted cohesion of far-out electronics pitched against experimental guitars and morose sound poetics. As part of the Guitar Poetry tour, Anne-James Chaton and Andy Moor will play London's Cafe Oto on June 2, supported by fellow French poet Jean-Michel Espitallier and guitarist Olivier Mellano – more information on that can be found here.
Like the 7" series before it, Transfer will see a release through Dutch imprint Unsounds tomorrow.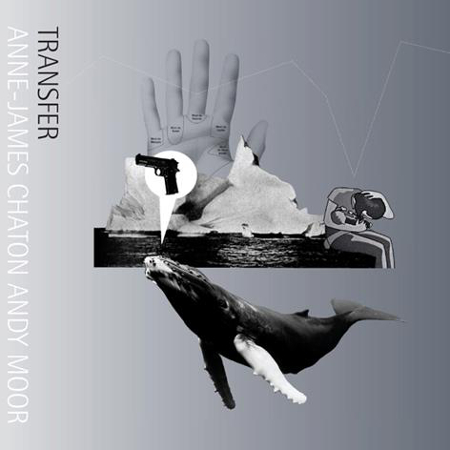 Tracklisting:
1. Dernière Minute
2. D'ouest En Est
3. Princess In A Mercedes Class S 2805
4. Princess In A Rover P6 3500s V8
5. Une Histoire De L'aviation
6. Sul Volo
7. Metro
8. Not Guilty
9. Journal D'un Naufrage
10. Journey On The Pequod
Header image: Laurent Combe