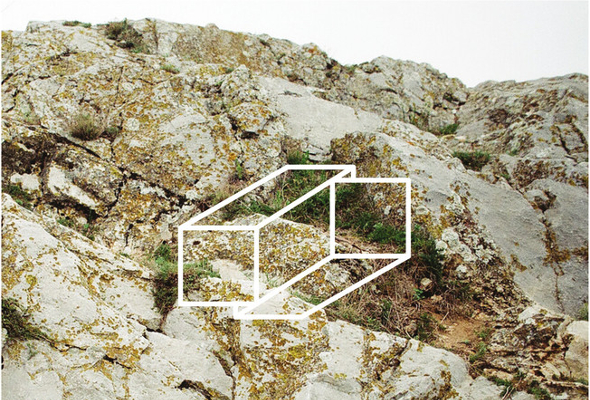 If you work with youth in some capacity, you've probably made homemade playdough before. And if you've made homemade playdough before, there's inevitably that kid who decides to blend every available type of food colouring in the spectrum together, resulting in a purply brown lump of goo.  While the structures that Romanian-born, Berlin based Cosmin Nicolae is creating on his new album Gordian are much more complex than mixing flour, oil and water together, there's a compelling drive to add more and more components that Nicolae himself seemed surprised by when speaking to Juno Plus earlier this year. "To be honest, I'd intended the whole album to be really minimalistic and kind of hypnotic," Nicolae stated, "and it's not minimalistic at all. I didn't want it to be musical, and it is fairly musical. There just seems to be a lot of stuff going on, when in fact I was trying to subtract."
So, while the excellent Gordian LP was intended as a minimalist endeavour, Nicolae's intrinsic desire to mix, add and blend shines through, yielding much more fruitful results than a glob of oily purple flour. Gordian boasts a multitude of stylistic shifts blended subtly throughout, spanning dubstep, techno curveballs and the experimental limits of house, and followers of Nicolae may find that it's getting harder and harder to pick where certain influences begin and others end. Thankfully, the results are far from monochromatic.
Despite the title of album opener "New Structures For Loving" sounding like a phrase out of a Midwestern polygamous cult's handbook, it's actually an immediately engaging descent into Nicolae's soundscapes, touting clacking pinprick percussion and immersive thumping bass. Most notable are the abundance of minuscule variations scattered throughout the track – small deviations like the  threadbare scaling string section lurking in the background give the production a depth that repeat listens help unearth. You can find a chorus of dissonant bells being rung on the excellent title track amidst wavering synth patterns and what sounds like distorted notes being played out on an electric guitar. The interplay between resonating and echoing textures is entrancing, especially when a no-nonsense pattern of bubbling percussion simmers underneath. Nicolae's forte these days seems to be making tracks with experimental elements resting on the shoulders of purpose driven, thumping drums; letting the whole affair wash over you is both invigorating and soothing.
"Desire Is Sovereign" sounds like one of Geeeman's Chicago house homages got sucked into a sinkhole, and "Defeated Hearts Club" finds Nicolae at his most vulnerable, strangely reminiscent of a mechanized revision of Animal Collective's aching-filled ambient ballad "Banshee Beat". Reverberating strings form a Morse code thrum that's lingering with trace elements of sentimentality, and the track is permeated by a distinctly human touch. Likewise, the clacking percussion in "Divided By Design" sounds so eerily organic that you could be fooled into thinking that you're listening to Nicolae gnawing on a hearty steak. "Semipresent" offers up a filter-swept landscape soundtracked by a half muted alarm system. Its slow, eerie unfolding over syncopated racetrack-speed drums is one of the album's heaviest moments; a prime piece of controlled chaos carried out quickly and efficiently. Nicolae seems driven by a Dadaist impulse to disrupt dance floor consciousness, playing around with the familiar textures and shapes just enough that they're foreign.
The territory explored on "Noise Code" suggests Nicolae's maturity and confidence are at an all time high, as it explores a bleeping pattern in the process of expanding, shifting and swelling. The track is almost like a wry winking joke in reference to the album's title, Gordian, which originates from the phrase 'cutting the Gordian knot' (meaning to disentangle oneself immediately from a problem or getting to the heart of a matter without focusing on details). Tracks like "Noise Code" suggest that the opposite is true – that Nicolae has constructed his most intricate and encompassing web of productions to date, and that there's nothing simple or minimal here. Instead, meaning is buried in a coded web of influences and signifiers, unlock-able only with time and effort.
If you're only catching disjointed single tracks or listening to snippets, perhaps this offering from Nicolae's won't permeate as deeply as other floor-centric works. But given time, the impressive syntheses of styles displayed throughout Gordian are lush and rewarding enough to warrant repeat listens. And maybe enough to make us start congratulating those kids out there who try mixing every colour together.
Brendan Arnott
Tracklisting:
1. New Structures For Loving
2. Gordian
3. Desire Is Sovereign
4. To Touch Is To Divert
5. Defeated Hearts Club
6. Divided By Design
7. Semipresent
8. Epsilon, Epsilon
9. Noise Code
10. Vertigo
11. Terminus Abrupt