Shaping Perceptions: An interview with Function
It's been a long time coming, but Function is finally about to release his debut artist album. One of the founding members of Sandwell District, Brooklyn-raised and Berlin-based Dave Sumner has maintained a low-profile since the seminal label/collective closed at the start of 2012. Over the past year, Sandwell's other key artists Silent Servant and Regis have been busy; the former releasing his debut artist album, the latter curating and starring in a post-punk compilation and expanding the Downwards label into the US.
Having disbanded the seminal label at the height of its popularity, Sumner has had the time to reflect, record and remix and perform, but now it's his turn to face into a flurry of activity, with his solo debut album, Incubation, due to drop on Ostgut Ton at the start of March. Following on from Silent Servant's debut album last year, there's a real sense of anticipation about Function's debut solo long player. But isn't hype the kind of thing that Sandwell District shunned, albeit in their own understated way?
"It's more about how you go about doing it. If you're shameless, it won't work, but if it's something that draws you in…. I don't have an issue with becoming bigger, but do I want to be a bigger artist? Probably not, it destroys a lot of things. There are a handful of big names who are great, but this way of shamelessly self-promoting music, that's not where I'm coming from," Dave says. "It's not about forcing things down people's throats –  but I'm all for word of mouth promotion."
Apart from the hypnotic music, this disinterest in engaging with the system is something that initially attracted this writer to Sandwell District. The dearth of information, a lack of even basic contact details and an avoidance of the kind of attention-seeking antics so beloved of minimal techno artists at the time felt like a breath of fresh air.
"You see this kind of shameless self-promotion all the time with social media, and the shitty thing is, it works. Personally, I am not into into it. I've nothing against Facebook, but it's not my style. Maybe I am losing out a bit and people don't see you. It's not something we're trying to do consciously, but it is like the 90s. There's no such thing as trainspotting anymore, that was part of the culture. The info you got on the record was all you got. There was something amazing about closing your eyes and imagining what was happening when you listened to the music," Sumner believes.
"Look at Model 500's 'Nightdrive'," he offers by way of example. "It came out in 1985 – I only got into it later – but just trying to understand what he was singing about ("Well … I'm driving in a black on black in black Porsche 924/tempting fate for a little bit more"). "I mean you couldn't look that up on the internet. Mad Mike wore a mask, no one knew who he was or what he looked like. You heard all these stories that he was a drag racer. A lot of that stuff gets lost nowadays."
Surely that's the price we pay for progress? After all, the internet and new technology has allowed unlimited numbers of people to experience artists who in the past would have remained the preserve of a small underground. "Yeah, but when Burial came out, a journalist exposed him and that was really unfair," Sumner counters. "The technology is great but that doesn't mean you have to broadcast your child being born."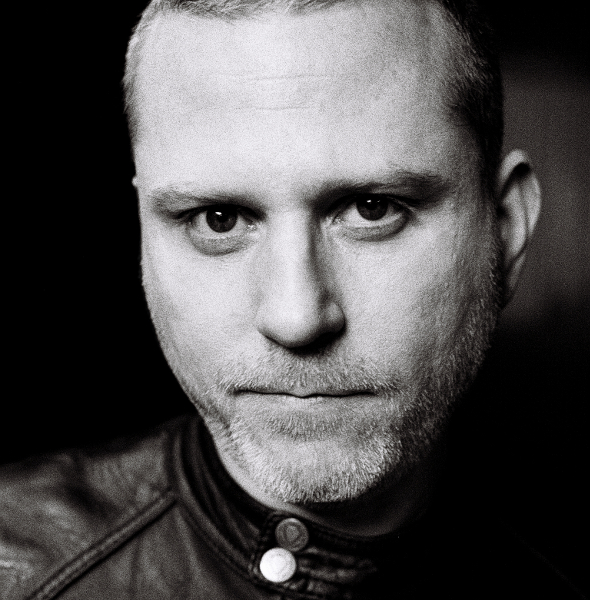 Despite Sumner's views about the relationship between technology and music, he believes that the notion of artistry has become more important than ever. "As far as releasing music goes, you have to shape a perception," he believes. "There is a picture that you paint when you release a record – if it has some kind of point, you hear it in the music. This whole scene started with DJs, then producers became DJs and got booked because they released records, but now the DJs have taken over again," he feels. "Now it is the case that the producer bows down to the DJ, and you need to be worth your shit to stand out. "
This, Sumner believes is due to the widespread availability of cheaply priced digital technology: "When it comes down to it, this music is easy to make due to technology. It used to be that you had to be part of a secret society to make electronic music – I learnt about drum machines and synths and wanted to be part of of it. Now you can be a producer without spending money, but back in the 80s studios cost thousands, so you had to be pretty serious or at the fringes of society if you were making techno."
Despite the availability of technology, he believes that it has not resulted in a deluge of great music- "the thing that sets artists apart is still talent. You can give anyone a box of tools, but that doesn't mean that they can all build a house," he notes. It's hard to imagine calling into question Sumner's levels of talent, but he says that he tried to disregard much of what he learnt over the past 20 years as a techno producer during the recording of Incubation.
"When I was making the album I had to get away from the process. In the last few years, I shelved a lot of material. I removed myself from the process so I forgot how I did it. I would like to forget how I made some of the music, and there are tracks that I forgot I made [laughs]…"
The recording of the album happened over a short time period, with the majority of the tracks made during a two-week session. Sumner then let the tracks sit for four months and then "towards May/June" went back to them, or as he says: "I sat on the album to see if it sticks; I feel very confident about it".
"I had never recorded a solo album before," he adds. "Feed Forward was a success; initially the idea was for me to release an album soon after it,  but in the end there was a feeling that we let it settle. It worked out quite naturally. Juan [Silent Servant] was working on his album and got it out, so it was better to keep it a bit spaced out," he explains.
Sumner traces his roots back to early 90s New York clubland, and has been making techno music since the mid-90s, first on Damon Wild's Synewave and his own Infrastructure label before Sandwell was established. Given the fact that he's been active for over 15 years as an artist, why is he only releasing his debut album now?
"I don't know, I guess I didn't think about an album in the beginning," he explains. "I just wanted to get 12″s out and I suppose I looked at EPs sort of as albums. Also in the 90s, there were a lot of double packs that were viewed as albums… approaching an album is a different thing, but I did use that approach doing 3-4 track EPs," he feels, citing Ember as an example of an EP recorded and curated as a 'mini-album'. However, he is quick to add that "the reason it has taken so long is because I didn't feel I was ready. The first five to six years I was just putting out records and I knew eventually I would do an album".
"There's no such thing as trainspotting anymore, that was part of the culture. The info you got on the record was all you got."
At the risk of sounding too much like a pop psychologist, is this why when he finally decided to record a solo album, he called it Incubation? "Partly yes, but also because it looks good written down – the word is part of the project, the way it looks written down, on a record, it's our signature," he explains. How does the artwork, in essence a cut-out of a human eye mounted on a petri dish, complement the music? "Juan [Silent Servant] did it, so it's not best explained by me," he says. "There's definitely a Dada-esque influence. When you look back to that time, Dadaists were revolutionaries against war – thankfully we don't have to deal with circumstances like that," he says.
It's a point worth heeding if one accepts the argument that great art thrives during period of political and social upheaval. Sumner started to make music during the 90s, a period of great prosperity and peace in the West, but his greatest work has been in the last five years, as the world slips over the edge and into uncertainty. Does he see a connection?
"In many ways I feel very lucky," he replies. "I never fully realised it before. The way I live my life is outside society. I'm 39 now and if I look at some of the pressures that friends of mine endured, say about 10 years ago, the way I live my life is so different. I've seen other friends having girlfriends forcing them to become wives or families telling people to get out of music. I made a lot of sacrifices myself and suffered to do this," he says, adding that "it's a difficult thing  standing your ground and it comes with consequences. You sacrifice a lot of relationships. There have been times in my life where I wish I hadn't been so passionate about music, but then life goes on and you realise that nothing else gives you the horn. "
Interestingly, Sumner says that his path of struggle is most closely aligned not with a musician or music producer, but with a comedian."I can really relate to Louis CK," he says. "He's a writer, but he's really transformed comedy. He's just super real and crosses the line, but in a charming way, it really works –  do you know him?"
I show my ignorance and admit that I am not aware of him.
"He has a show called Louie, that's where he really took it to the next level," Dave explains. "He writes and stars in it –  he's an incredible writer, but he's suffered and really stuck it out. It has worked out for him, he was in his 40s, same as Larry David, when he made it. David was a schmuck most of his life-   it wasn't until he was in his early 40s that stuff started to happen – he was unemployable before that," he adds.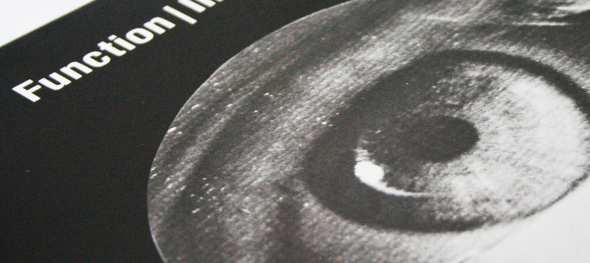 Sumner also believes that he experienced a turning point in his music making life, which he can pinpoint to "the day I touched the ground in Berlin. It was November 29th, 2007 and it was just when Isolation [one of Sandwell's breakthrough records] was released. My whole life I was being told to get a real job and then I went to Berlin and people were 'wow, I've got your records on Synewave," he recalls. "I was known in New York, but all the people who knew me were married with kids in the suburbs. Meanwhile, I remained an outcast – it's something I pride myself on," he laughs.
Sumner's approach to recording Incubation would also have driven most techno producers mad with frustration. He wanted to make an album the old school way, with a high level of involvement from an engineer during the post-production process.
He set his sights high, hoping to secure the services of Francois K or Tobias Freund. In the end, Frank Farian's former engineer was chosen, with the veteran adding greater clarity to Sumner's glacial synths, throbbing basslines and murmuring acid segues. "I was probably being a bit self-indulgent, but it was something that I always wanted to do and it's how I imagined it happening," he says, adding that his artistic whim came at a price.
"Psychologically, it was more difficult to do than I imagined, and I've sacrificed a lot of my sanity for this, but it worked out well."
Post-production work took place in Tobias's studio, 'the old CIA office in Templehof airport', and Sumner is glad that he chose Freund. "When you listen to the demo version, it sounds pretty much the same, but Tobias has the Midas touch when it comes to engineering. I always wanted to do this process of making music and it was either Francois or Tobias –  they are involved in what we do, but they also transcend generations," he notes.
Sumner is also dismissive of the criticism that working with an engineer somehow lessens his own input: "When I was a kid and looked at records, finding out who the engineer was interested me. I was fascinated about all the different people who were involved." he recalls. "I wanted to get the album to sound exactly how I wanted it to; for a while people were criticised for working with an engineer, but if you're a singer-songwriter, the record label will put you in a studio with an engineer and no one criticises that," he points out.
Irrespective of how Incubation was conceived, it sounds like the culmination and distillation of Sumner's releases on Sandwell. Slicker and more streamlined, shinier around the edges, it nonetheless seethes with an understated menace, the low growling basslines and tingling percussion threatening to send the listener down the rabbit hole every few bars. Acid lines gurgle, synth lines hang eerily in the air and haunting melody lines suddenly fall off a precipice, giving way to screaming victims sucked backwards through a vortex.
In short, Incubation is redolent of the best of 90s techno – Plastikman, ambient Beam Me Up/Ginger-era Speedy J (although Sumner disagrees with me about this reference ), Sahko, Detroit techno, Warp's Artificial Intelligence series – and filters them through Function's hypnotic, pulsing grooves. It's rounded off by Tobias's magic engineering touch, which lends the productions a real clarity.
"It's me expressing my love for early 90s techno," Dave says, adding that he took the "all things considered approach. I appreciate the compliment you made, and it's everything I hoped that someone would say about the album," he says. "One of the things I see myself exploring are those classic, old school sounds and ideas and relating them to something modern. When I was making the album, this is what I had in mind."
At the same time, Sumner feels that 'it is very hard to put into words' some of the ideas and motivations behind the album. One of the crucial points he makes is that in the run up to the recording process, he slowed down on his release schedule.
He feels that his grueling touring made the recording more of a challenge. "It's difficult for producers to make lasting music when there is a need for them to play out to survive in the DJ environment," he believes. "It takes away your focus – unlike rock musicians who disappear to write an album for a few months, there's a tug of war going on for techno producers. I'm trying to stay more grounded. I love to perform and it's great if there are demands on you to play, but I've found a happy medium and I feel a lot more relaxed about this whole experience [the recording of the album], " he explains.
Does he feel that the artistic direction of Incubation will face criticism because it draws on 90s techno? "Not really, I hope it brings that music up to date – if you look at other styles, say like Northern soul, it's the original records that get played. I'm not trying to preach a gospel with this album, but this is my vision for techno, that's why I did this project," he says.
This claim is borne out by Function's skillful, magpie-like ability to collect and re-imagine familiar nuances and yet somehow bring his own musical identity to each piece. On "Modifier", heavy, dubby Berghain beats are strafed by the whiplash snares of Chicago, while "Voiceprint (Reprise)"  sees the pre-junglist bass boom of Reese married to one of Sumner's hypnotic, linear rhythms.
Yet Incubation also shows signs that Sumner's artistic development continues. He cites "Voiceprint", with its eerie vocal samples as being influenced by John Carpenter and unusually for him, short vocal samples. "Drexciya and Arpanet are also influences, but maybe not so obvious," he adds. It is ironic
that in creating a techno album with a real sense of permanence, one that will sound as good as it does now in 10 or 20 years time, that its structure is informed by Sumner's DJing and has a beginning, middle and end.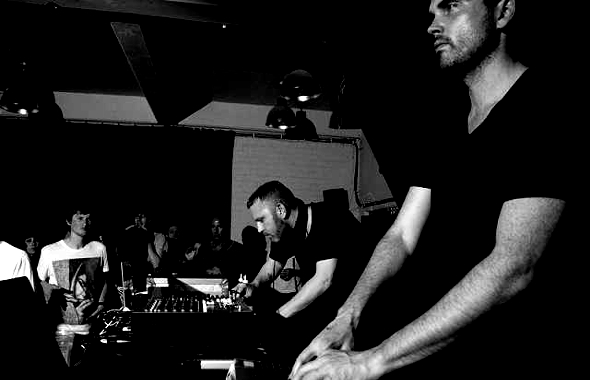 It starts with the eerie ambient menace of "Voiceprint", notches up a gear on the acid-soaked "Against The Wall", takes a breather with the ambient trance of "Counterpoint" before going for the jugular on the murky bass-led "Modifier" and the percussive "Incubation (Ritual)" before going down in intensity for the hushed vocals and layered synths of "Inter (Album Version)".  The booming Reese bass of "Voiceprint (Reprise)" bring the album back up, before "Psychic Warfare" unleashes a typically sinister, droning Function groove, and the spine tingling beauty of "Gradient 1" rounds off the release.
"I wrote the album as a DJ set – not as a peak time one but based on the roots of what I'm into and with my own style," he explains. "Mixes have had an influence on me generally – the Sandwell District podcast for Resident Advisor helped me to realise a lot of things. I think it's because I was given a chance to express myself when the stakes were high," he says. Maybe Sumner works well under pressure?
"The same thing happened when I was recording Anticipation," Dave explains. "I was leaving Berlin to go back to the US, I needed to get it done and completed, but didn't have that much time. I need to be motivated and to realise where I'm going. Now that I've completed the LP, I'm ready to jump in and do more – this is something that you don't get from making EPs," he adds.
Which leads us neatly onto the subject of Sandwell District's forthcoming mix CD for Fabric. Featuring "other people's music, but a lot of stuff that's Sandwell District-related and internal Sandwell stuff", Sumner is confident it will be as a bold a statement as Incubation.
"It'll represent everything that we stand for at the moment, expressed in an hour and 15 minutes," he claims. "We hope people will get an idea of what a whole set would be like," he adds. "Karl sent bits over to me and I integrated them into the mix – it's the way we play together in clubs. We still perform together and talk all the time." Before the Sandwell mix arrives however, Function's audience will be eagerly awaiting the delivery of Incubation.
Interview by Richard Brophy