Listen to an unreleased cut from the archives of Jorge Velez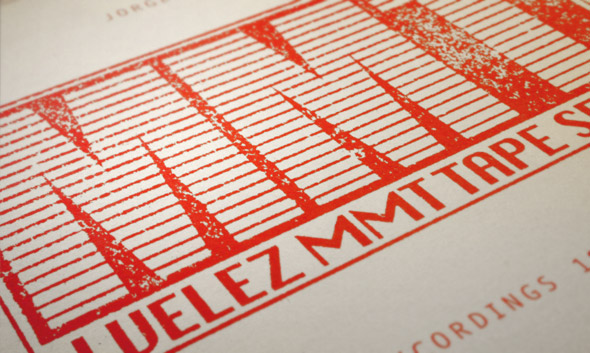 Jorge Velez has shared an unreleased track from his vast archives that didn't quite make it into the recent MMT Tape Series compilation.
Originally released as four individual 12″s that surfaced last year from an unspecified source in rather limited quantities, Rush Hour's MMT Tape Series – Home Recordings 1996 – 1999 collected early recordings from New York producer Jorge Velez's early years. The compilation was a fascinating journey through the producer's archives of warbling, lo-fi house, knackered techno experiments and ambient arrangements which prefigured his later releases on Italians Do It Better and L.I.E.S. as Professor Genius.
Velez's archives are evidently vast, as he has now shared a further track that didn't make it onto the Rush Hour released compilation; "Untitled 1.5" which can be streamed below combines subtle synthetic marimba tones with shuffling percussion and abstracted Chicago-inspired strings.