Best Record Sleeves: December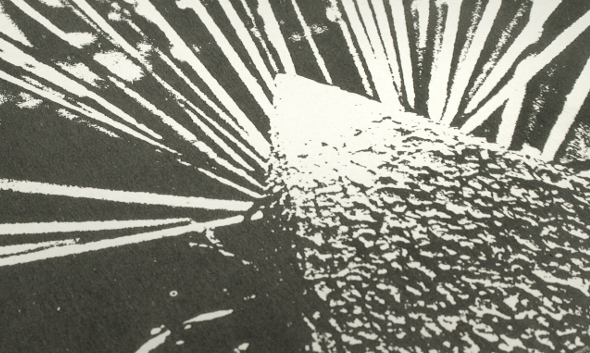 As befitting a month where record companies applied the brakes on their release schedules, December saw a marked downturn in records worthy of inclusion in our monthly feature.
True to form, Minimal Wave's final release of 2012 stood out, not least because the vinyl for La Piscine by In Aeternam Vale arrived in clear luminscent yellow; though it was vintage printed photography of synchronised swimmers that adorned the record sleeve which truly impressed us. Equally, The Trilogy Tapes maintained their efforts to match some singularly brilliant music with expert presentation on M GUN's six track debut for Will Bankhead's label, with the Detroit based artist himself providing the photography that covers The Near Future EP.
Elswhere, Into The Light's stunning exposition of Greek electronic music was made all the more special by the rich attention to detail given to the gatefold sleeve art, and Rush Hour's decision to maintain the aesthetic continuity of those Jorge Velez MMT Tapes 12″s for their expanded Double LP collection was pitched perfectly. Much the same could be said about Morphine Records' artwork for the excellent Lost Transmission 12″ by Hieroglyphic Being, with the reverse seemingly depicting what looks like the Illuminati pyramid on the dollar bill exploding with incandescence – the degraded quality oh so appropriate given the approach of the artist in question.
The wonderfully charming FXHE artist meets Star Wars villain artwork on OB IGNITT's Oh Jabba was destined to appear on this feature from the moment we clapped eyes on it, whilst Peoples Potential Unlimited reminded us they have one of the most distinctive logos going on Moon B's Untitled album.
[nggallery id=18]