Alis next up on Don't Be Afraid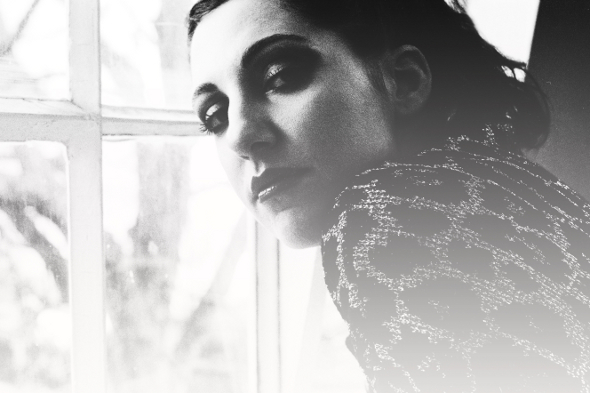 The ever impressive Don't Be Afraid turn to Italo-Bulgarian Londoner Alis for their next release which comes backed with a remix from D'Marc Cantu.
Established in 2009, Don't Be Afraid have just enjoyed their most musically successful calender year thus far, expanding operations to incorporate a 10″ Dubs series and a set of asparagus themed Record Store Day releases that complemented their main 12″ release schedule from the likes of M GUN, Photonz and Mr Beatnick. Alis is the alias of Sabina Plamenova, who formerly recorded under the name Subeena, and she joins the Don't Be Afraid fray soon after releasing her debut album Hybrids In The Attic.
Plamenova apparently established the Alis pseudonym as a means to reflect a more personal and vocal lead side to her production palette, "not just music about music" as she terms it. The bombastic "All It Takes" which premièred this change in direction midway through last year established the Alis sound in some style, and it's an approach she continues to develop with finesse on the forthcoming Azimuth EP, which slots nicely in the DBA canon of deep but danceable house music.
Don't Be Afraid's decision to commission a remix of the title track from Crème Organization, Nation and MOS Recordings artist D'Marc Cantu is a telling demonstration of the label's own intentions for the year. Next month sees the label jointly host an event with Tender Hooks at South London venue Corsica Studios with Clone artists Legowelt, Gerd and Serge all on the billing – more info here.
Don't Be Afraid will release the Azimuth EP by Alis on February 4.
Tracklisting:
A1. You Can Try
A2. Azimuth
B1. Azimuth (D'Marc Cantu Remix)
B2. Imperium
Header photo courtesy of Valeria Cherchi